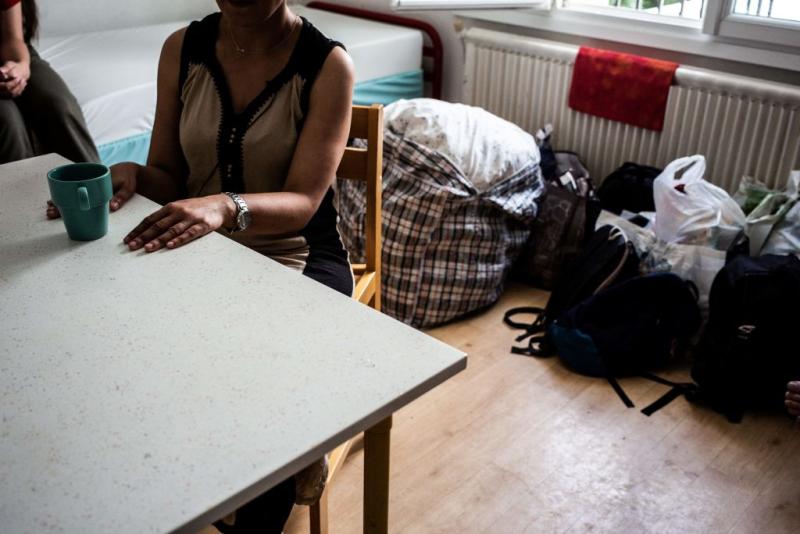 DOMESTIC VIOLENCE SYMPOSIUM
Domestic violence affects more than 10 million Americans each year. And in California, more than half of families have been touched by domestic violence, according to a 2017 study. Yet it is often treated as a criminal or private matter rather than a public health epidemic. Journalism can play a role in bringing about change and greater awareness.
The Center for Health Journalism's symposium on domestic violence will provide reporters with a roadmap for covering this public health epidemic with nuance and sensitivity. We will share immersive approaches for reporting on domestic violence and its root causes, looking at how systemic inequities play a role. You will hear insights on how unaddressed trauma can shape the lives of both perpetrator and victim and explore how mistrust of police can make it difficult to seek help, especially among communities of color and for some in the LGBTQ community. Our conversation will delve into new restorative justice approaches, trauma-informed interviewing, and the multiple ways an abuser can exert control and exact psychological harm.
The first session of our program was held in person on the campus of the University of Southern California in Los Angeles, at the Annenberg School of Journalism, on March 17.
The second session will be held via Zoom on Friday, March 31, from 9 a.m. to 3 p.m. and will cover issues including:
homelessness and domestive violence
a new take on "batterer intervention" programs
restorative justice

DOMESTIC VIOLENCE IMPACT FUND
Journalists attending the symposium will be eligible to apply for a reporting grant of $2,000 to $10,000 from our Domestic Violence Impact Reporting Fund. The deadline for applications is April 7. Preference will be given to journalists who attended both sessions of the symposium.
The journalists selected as Domestic Violence Impact Fund Grantees will receive five months of mentoring from a veteran journalist as they usher their reporting projects to publication or broadcast. Grantees also will be eligible to compete for community engagement mentoring and a $1,000-$2,000 engagement grant as well. For our engagement initiative, we are especially interested in projects that involve partnering with community-based organizations and their clients in first-person storytelling. 
We recommend that you reach out to talk to us before applying for our Impact Fund. Interested in more information or a conversation? Email us at chj@usc.edu.
If you're ready to apply for the Impact Fund, click here.
This program is made possible thanks to the generous support of the Blue Shield of California Foundation and the Doris Duke Charitable Foundation.