On his first full day as president, Joe Biden unleashed 10 executive orders and a 200-page plan to reboot the federal COVID-19 response, detailing a strategy to turbo-charge testing and vaccines, bolster critical supply chains by invoking wartime powers, reopen schools and travel, fuel research, overhaul COVID-19 data collection, and revamp workplace guidelines. The urgency is real: With the vaccine rollout struggling to reach liftoff and new coronavirus mutations proliferating, the U.S. death toll is likely to crest 500,000 in February. In this webinar, we'll analyze Biden's COVID-19 strategy in the first 100 days — and the huge obstacles the new federal effort must confront. We'll also look at how Biden plans to address the economic devastation wrought by the pandemic. Attendees will gain the latest overview of the new administration's response to COVID-19 and leave with fresh story ideas on how these developments might impact life on the ground for local audiences across the country.
WHEN: Feb. 3, 2021, from 12-1 p.m. PT / 3-4 p.m. ET
REGISTER: [Now closed / See recording above]
Panelists: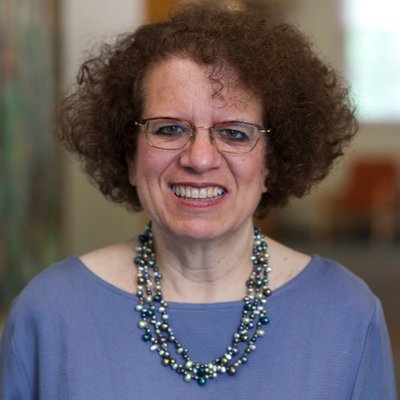 Amy Goldstein is a staff writer at The Washington Post, where she is the national health-care policy writer and one of the newspaper's main reporters covering the coronavirus pandemic. During her three decades at The Post, she has written about an array of other social policy issues: Medicare, Medicaid, Social Security, welfare, housing, and the fragility of the social safety net. During the presidency of George W. Bush, she was a White House reporter, with an emphasis on domestic policy. She has covered many notable news events over the years, from the Monica Lewinsky scandal to a half-dozen Supreme Court nominations. Goldstein was part of a team of Washington Post reporters awarded the 2002 Pulitzer Prize for national reporting for the newspaper's coverage of 9-11 and the government's response to the attacks. She was a 2009 Pulitzer Prize finalist for national reporting for an investigative series she co-wrote on the medical treatment of immigrants detained by the federal government. She has been a fellow at Harvard University at the Nieman Foundation for Journalism and at the Radcliffe Institute for Advanced Study. She is the author of "Janesville: An American Story," a close-up of a small Midwestern city that lost a slew of jobs during the Great Recession when the nation's oldest operating auto assembly plant closed two days before Christmas of 2008.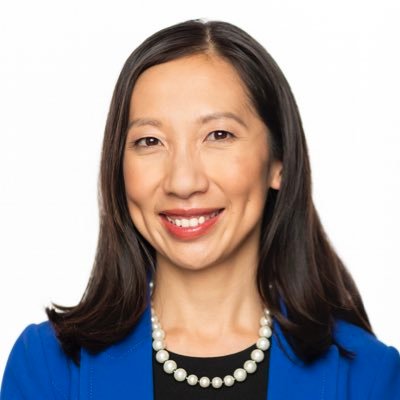 Dr. Leana Wen (pronounced Lee-nah) is an emergency physician and public health professor at George Washington University, and an expert in pandemic preparedness and response. She is a contributing columnist for The Washington Post and an on-air commentator for CNN as a medical analyst. She has been a frequent guest expert on the COVID-19 crisis for CNN, MSNBC, BBCand NPR. Previously, she served as Baltimore's Health Commissioner. She has also been the director of patient-centered care research in the Department of Emergency Medicine at George Washington University; president of Planned Parenthood; and a consultant with the World Health Organization and China Medical Board. She currently serves on the advisory boards of two health companies and on the board of the Baltimore Community Foundation. Dr. Wen earned her medical degree from Washington University School of Medicine and her master's degrees at the University of Oxford, where she was a Rhodes Scholar. She completed her residency training at Brigham & Women's Hospital and Massachusetts General Hospital. She is the author of the dozens of scientific articles and the book "When Doctors Don't Listen." In 2019, Dr. Wen was named one of TIME magazine's 100 Most Influential People.
This webinar is free and made possible by The Commonwealth Fund and the National Institute for Health Care Management.
---
Suggested reading
"Biden says death toll from pandemic likely will top 500,000 next month, says it will take months 'for us to turn things around'" by Amy Goldstein, Isaac Stanley-Becker and Laura Meckler, The Washington Post
"At first coronavirus briefing, White House acknowledges vaccinations will take months," by Amy Goldstein and Lena Sun, The Washington Post
"Biden to reopen ACA insurance marketplaces as pandemic has cost millions of Americans their coverage," by Amy Goldstein, The Washington Post
"America could be passing our darkest hour. But calamity could lie ahead if we don't act." By Leana Wen, The Washington Post
"Biden's covid-19 strategy should be applauded. Here's where it can go further." By Leana Wen, The Washington Post
"Biden Unveils National Strategy That Trump Resisted," by Sheryl Gay Stolberg, The New York Times
"'We Cannot Afford Inaction': Biden Unveils $1.9 Trillion COVID-19 Relief Plan," by Alana Wise, NPR
"Health Issues Carried Weight on the Campaign Trail. What Could Biden Do in His First 100 Days?" By Victoria Knight, Kaiser Health News
"Biden Inherits a Vaccine Supply Unlikely to Grow Before April," by Sharon LaFraniere and Noah Weiland, The New York Times
"The Man With the Plan to Beat the Pandemic," The Ezra Klein Show, The New York Times (audio)