Program Description:
The 2020 Center for Health Journalism Data Fellowship was designed for skilled journalists who want to learn to mine data sources to reveal key insights essential to high-impact journalism. 
The program offered professional reporters an opportunity to learn to acquire, analyze and produce visualizations of data that can help their audiences understand key health and child welfare developments.  Fellows  included beat reporters focused on health, education or children's issues as well as general assignment reporters with a demonstrated interest in reporting on these themes. We required applicants to have a minimum of three years of professional experience.
Data Fellows received five days of intensive training on data acquisition, cleaning, analysis and visualization, as well as an introduction to important data sets that can serve as the basis for groundbreaking journalism.  They heard from leading data journalism experts about how to make successful Freedom of Information Act (FOIA) requests and gained insights on how to pair original data analysis with compelling narratives.
The 2020 Data Fellowship provided three training tracks tailored to the skill levels of participating journalists. 
Each Fellow was required to propose an ambitious investigative or explanatory reporting project to undertake in the six months following the training. Fellows received grants of $2,000-$10,000 to support reporting and data acquisition costs.   For six months, Fellows will receive guidance from our expert data journalism mentors as they complete ambitious explanatory or investigative Fellowship projects built around data – reporting that impacts policy and spurs new community discussions.
Click here for a list of 2020 Data Fellows and links to their profiles and project plans.
Because of the COVID-19 pandemic, the 2020 Data Fellowship was held online through the Zoom platform.  
Senior Fellows and Topic Leaders for the 2020 Data Fellowship
Five of the nation's most skilled data journalists served as Senior Fellows during the training and and will continue to mentor Fellows for six months afterwards. They are:
Christian McDonald is assistant professor of practice at the University of Texas at Austin. He began teaching fulltime in 2018 after 28 years working as a journalist at four newspapers and five years teaching data journalism-related courses as an adjunct. His most recent work as a juournalist was as data and online projects editor at the Austin American-Statesman, where he worked with reporters and editors  to bring data to life through stories, interactives and news applications. He also helped conceive and build the Statesman's Longhorn Sports vertical Hookem.com. He led many technical digital projects, from the birth of Statesman.com to running the software development group for the business side. He was part of many award-winning projects, including the Headliners Charles E. Green Star Investigative Report of the Year, the Online News Association University of Florida Award in Investigative Data Journalism and numerous Texas APME Star Investigative and Package of the Year awards. In the late '90s, he helped lead the digital publishing transition at the Atlanta Journal-Constitution, the largest newspaper in the Southeast. He served on the Cox Olympics team during the 1996 Olympic Games and helped reporters and editors through training on innovative newsroom tools and products. He also worked as an assistant news editor at the East Valley publications in suburban Phoenix and as a copy editor and page designer at the Longview (TX) News Journal. He earned his bachelor's degree in journalism from the University of Texas at Austin. He is a long-time volunteer with the Boy Scouts of America, helping train youth and adults in leadership skills.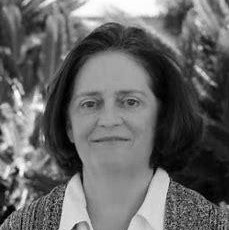 Cheryl Phillips has been teaching journalism at Stanford since 2014. Most recently, she founded Big Local News.a project of the Stanford Journalism and Democracy Initiative. She also is co-founder of the Stanford Open Policing Project, a cross-departmental effort to collect police interaction data and evaluate racial disparities. And she is a founding member of the California Civic Data Coalition, an effort to make California campaign finance data accessible. Previously, Cheryl worked at The Seattle Times for 12 years in a variety of reporting and editing roles with the investigations team and across the newsroom. In 2014, she was involved in coverage of a landslide that killed 43 people, which received a Pulitzer Prize for breaking news. In 2009, she was the lone editor in the newsroom when four police officers were shot at a coffee shop and was integrally involved in the subsequent coverage, which received a Pulitzer Prize for breaking news. She has twice been on teams that were Pulitzer finalists. Cheryl has worked at USA Today and at newspapers in Michigan, Montana and Texas. She served for 10 years on the board of Investigative Reporters and Editors and is a former board president.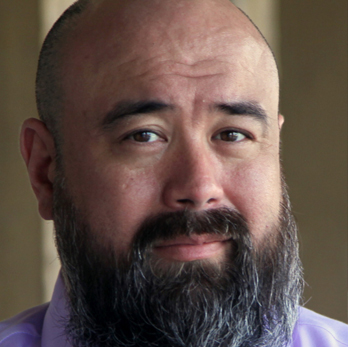 Eric Sagara
is a data journalist with Big Local News. Before coming to Big Local News, Sagara was on the data team at Reveal and the Center for Investigative Reporting. He has also held a news applications fellowship at ProPublica, where he worked on projects about pharmaceutical payments to doctors, deadly force in police agencies and the trail of guns in the United States. Prior to that, he was a reporter on The Newark Star-Ledger's data team. Sagara is originally from Arizona, where he reported on business, education, crime, wildfires and government.
Andrew Ba Tran is an investigative data reporter for the Washington Post. He shared in winning the Pulitzer Prize for Investigative Reporting in 2018 for the coverage of candidate Roy Moore's alleged past sexual harassment of teenage girls and subsequent efforts to undermine the Post's journalism that exposed it. Andrew previously was a data editor at The Connecticut Mirror's TrendCT.org, Prior to that, he was a data producer at The Boston Globe, where he contributed to the newsroom's Pulitzer Prize-winning coverage of the Boston Marathon bombings and aftermath. He's also worked in newsrooms at The Virginian-Pilot and the Sun-Sentinel. He was a Metpro Fellow and a Chips Quinn Scholar and is a graduate of the University of Texas. He's taught data journalism as a Koeppel Fellow at Wesleyan University and as an adjunct professor at American University and is an advocate for open data and reproducible research.
MaryJo Webster  has been the data editor for the Minneapolois Star Tribune since 2015. She teams up with reporters to analyze data for stories across a wide range of topics and beats.  She started her career as a reporter at small daily papers in Minnesota and Wisconsin before attending the University of Missouri-Columbia to specialize in investigative reporting and data journalism. While earning her master's degree, she also worked for Investigative Reporters and Editors, where she polished her data skills and taught others. After graduating in 2001, she became the first data editor at the Center for Public Integrity in Washington, D.C., where she oversaw an investigation of soft money flowing from state political party committees to federal committees. She spent several years as sports data editor for USA Today, then moved home to Minnesota and spent nine years as data editor for the St. Paul Pioneer Press, followed by a short stint as a data reporter with Digital First Media. Webster, who also has a bachelor's degree in journalism from the University of Wisconsin-River Falls, teaches at the University of Minnesota, and is a regular speaker at journalism conferences.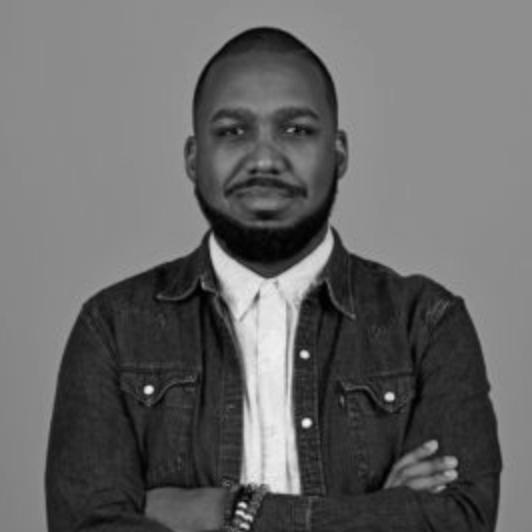 Aaron Williams recently joined Netflix as a senior visualization engineer based in Los Angeles. Previously, he was an investigative data reporter at the Washington Post focused on demographic analysis and visualization. He did extensive data analysis for the Post's "Opioid Files" investigation,  a 2020 Pulitzer Prize finalist for public service journalism. In 2019, his graphics work was included in the Post's "Murder with Impunity" series, a 2019 Pulitzer Prize finalist for explanatory reporting. Before joining the investigative team, he was a reporter for the Post graphics desk. He previously covered housing, campaign finance, police and local politics for the San Francisco Chronicle and the Center for Investigative Reporting. He earned a bachelor's degree in journalism from San Francisco State University, which named him an Outstanding Alumnus in 2017. He was an Online News Association MJ Bear Fellow in 2014 and is a member of Investigative Reporters and Editors, National Institute of Computer Assisted Reporting and Journalists of Color.
Among the other leading data journalists who served as trainers and topic leaders are: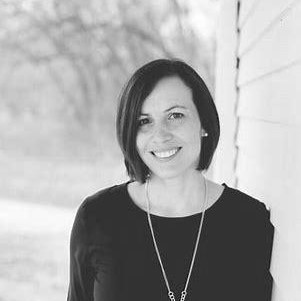 Meghan Hoyer was until recently data editor at The Associated Press, where she analyzed data and helped disseminate national data sets to reporters across the country, guiding them to find local stories in the numbers.  She will join The Washington Post in January 2021 as data editor. Previously, she was a data journalist at USA TODAY, regularly working on healthcare stories. Before that, she worked as a data and government reporter at The Virginian-Pilot and the Louisville Courier-Journal. In an earlier lifetime, she briefly lived in California twice, as a reporting intern at the Modesto Bee and the Orange County Register. She has a bachelor's degree in journalism from Northwestern University and a master of fine arts degree in creative nonfiction from Old Dominion University.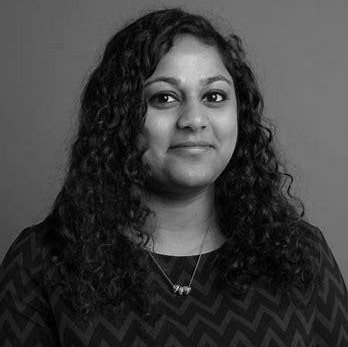 Sandhya Kambhampati is a data reporter on the Los Angeles Times Data Desk, where she covers the demographics and diversity of California and the nation. She previously worked at the Chronicle of Higher Education, Correctiv and ProPublica Illinois. Her work on the widespread inaccuracies in Cook County's property tax assessment system was a Pulitzer Prize finalist for local reporting in 2018.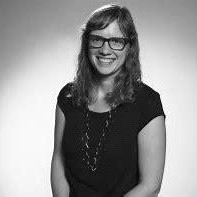 Elizabeth Lucas is data editor for Kaiser Health News and specializes in data analysis and reporting for the KHN enterprise team. She went there from Investigative Reporters and Editors (IRE), where she spent four years training and supporting data journalists around the world as the NICAR Data Library director. Previously, she worked as a data reporter on health and the environment for the Center for Public Integrity. She has a master's degree from the Missouri School of Journalism.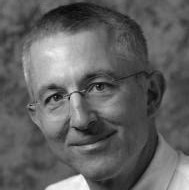 Paul Overberg is a data reporter at The Wall Street Journal and a member of its investigative team. He focuses on economic and demographic stories, but he works with reporters who cover everything from health care to infrastructure. He worked on USA TODAY's news data team for many years and led its demographic coverage. He has taught at American University and Northwestern University's Medill School of Journalism and served as a senior fellow for the Center for Health Journalism at the University of Southern California since 2016. He speaks frequently at programs run by Investigative Reporters and Editors.
Who Can Apply:
Applicants had to demonstrate a minimal skill level in Excel or take an online course on Excel. 
We preferred that applicants have a minimum of three years of professional experience; many Fellows have decades of experience. Journalists writing for ethnic media were strongly encouraged to apply. Proposals for collaborative projects between mainstream and ethnic news outlets received preference, as did projects produced for co-publication or co-broadcast in both mainstream and ethnic news outlets. Freelancers who applied had to earn the majority of their income from journalism. Students and interns were ineligible.
What Fellows Gained
Knowledge and Skills: Fellows received intensive training in data acquisition, cleansing, analysis and visualization techniques from some of the best data journalists in the country.  Fellows gained insights into how to document health and demographic trends in their local communities.
Financial Support and Mentoring:  Fellows receives grants of $2,000-$10,00 to use for reporting and data acquisition costs.  Veteran data journalistsare providinge one-on-one mentoring for six months while Fellows work on substantive investigative or explanatory reporting projects. Several Data Fellows from California received supplemental grants of $1,000 to $2,000 for community engagement, as well as specialized mentoring on community engagement. 
Highlights:
Here are some highlights of the 2020 Data Fellowship: