Fellowship Story Showcase
Children in Peril, Part 3: Child Abuse
Arkansas Democrat Gazette
The baby's parents said she woke up crying.
Her father, Frankey Tigue, said when he tried to feed 4-month-old Francesca, she choked. So, he told police later, he soothed her and placed her in the bassinet.
Just after 6 a.m. that day, Nov. 7, 2017, the Pike County sheriff's office got a report that an infant in the house couldn't breathe. When officers arrived, they found Francesca dead.
An examination showed "multiple injuries to her body," including fractured ribs and blood pooling on her brain, the injuries in various stages of healing, according to court documents.
Tigue, then 33, later confessed to shaking the baby. He pleaded guilty to second-degree murder and is serving 30 years in an Arkansas prison. Francesca's mother, Rebecca Tigue, pleaded no contest to permitting the abuse of a minor and hindering apprehension or prosecution, and was sentenced to 20 years in prison with six years suspended.
Before Francesca died, she and her parents had been visited by state caseworkers — in September 2017 and again four days before her death, records show.
"There are no children likely to be in immediate danger of serious harm," the caseworker's report from that last visit reads.
Francesca was one of more than 100 children who died between 2012 and 2017 whose families had come under scrutiny by child welfare workers or state police before their deaths, according to an analysis of state data by the Arkansas Democrat-Gazette.
In at least 65 cases examined by the newspaper, children had a rotating cast of family service workers assigned to their cases before their deaths. Just over half of those — 33 — had more than two workers. Ten had five or more.
A Jefferson County boy had the most — 12 caseworkers before his death by suicide at 17, according to the newspaper's analysis of public records.
High turnover among caseworkers likely accounts for the lack of continuity, experts and officials said.
For a child in a stressful home situation, getting a new caseworker can be further traumatizing.
"When we see caseworker turnaround, that's another adult that the child was relying on that's gone," said Dr. Sufna John, a child psychologist at the University of Arkansas for Medical Sciences.
Arkansas' rate of child deaths from assault-related causes, which includes abuse and neglect, ranks it fifth among the states — an average 2.9 children per 100,000 from 2012-17, according to federal mortality data. By comparison, Louisiana had the highest rate, 4.7. Arkansas also has a high rate of non-fatal child abuse.
Arkansas' rates of child maltreatment likely stem from several factors, researchers say: high rates of domestic violence, lack of access to mental health care for parents, high rates of substance abuse, and more children who live far from hospitals.
Experts fear the problem is worsening as a result of the emotional and economic stress of covid-19.
This story is one in an occasional series about child deaths in Arkansas based on the Democrat-Gazette's analysis of state and federal data for the years 2012-17, updated where possible for 2018-19. Federal data for 2020 wasn't available.
Assault death rates of children by state, 2012-17
Past articles examined suicide and gun violence — two common, unnatural and often preventable causes of child fatalities.
A separate article today looks at the effects of covid-19 on child abuse trends in the state.
The newspaper's analysis of more than 1,500 child death records found that in almost 200 cases, the children and their families had contact with officials at least once before their deaths — either with the Division of Children and Family Services, Arkansas State Police, local law enforcement or other states' child welfare agencies.
The newspaper's analysis also found that:
More than half of the children who died of abuse or neglect were under age 5.
Boys died of abuse-related injuries more frequently than girls.
Deaths by abuse or neglect occurred in almost every county in the state.
The newspaper's analysis of county-level data may have missed some deaths because not every official complied with public records requests.
A lack of uniform case tracking across departments also made comparing state-level data difficult. Legislators receive quarterly reports from the various agencies involved in maltreatment investigations.
The Department of Human Services conducts internal reviews of child fatalities and near-fatalities to produce an annual public report. The department also maintains a public child fatality and near-fatality log on investigations that can be disclosed to the public, which can take months or years to update if criminal charges are filed.
Data shows that from 2012-17 about 39% of children who died of alleged abuse and neglect — 107 of them — had at least one contact with Arkansas family service workers or state police.
Nationally, the rates of severe child abuse have decreased over the past couple of decades, while neglect cases remained steady, according to a report from the National Center for Biotechnology Information.
Recent changes in Arkansas make it difficult to discern whether that pattern has been repeated here. The addition of more resources, better training and more stringent reporting requirements may account for higher numbers of deaths attributed to maltreatment, officials said.
A 2015 law requires that all unattended, unexpected deaths of children be reported to the child abuse hot line for investigation. The statute, combined with an independent review system, gives the state a "robust" response to child fatalities, said Dr. Karen Farst, a specialist in child maltreatment cases and medical director of the Rebecca and Robert Rice Medical Clinic in the Clark Center for Safe & Healthy Children at Arkansas Children's Hospital.
"I think some of our numbers are related to that we do have a good assessment and death response," Farst said. "But … we as a state have an inordinate amount of domestic violence and substance abuse and substance abuse" that may mask untreated or undiagnosed mental health issues in parents.
'Battered baby'
Marcus Simms Jr.'s history with the state started before he was born.
In August 2010, investigators looked into allegations that his siblings were being abused. Marcus was born in January 2011. Family service workers visited the family at least 15 times from August 2010 until his death in January 2012.
Caseworkers are supposed to visit families with open cases weekly, said Leslie Sebren, the assistant director of Prevention and Reunification at the Department of Human Services. In some cases, including Marcus', they can't find the family every time they visit.
Marcus' siblings weren't removed from the home because investigators couldn't determine who the offender was, according to reports from the time.
A death report described Marcus as a "battered baby." His chest and back had bruises, his ribs were fractured, his kidney had been punctured, and he had a "hand slap bruise" on his face.
His father, Marcus Simms Sr., was found guilty of second-degree murder in the 1-year-old's death.
Since then, Arkansas has made changes to its child death review process.
For example, in 2018, the Human Services Department began electronically uploading all child fatality files "to improve the process and make it easier to locate and quickly access child fatality records," Sebren said.
Officials said they couldn't find the hard-copy file of the department's internal review of Marcus' death, so could not say whether any policy changes occurred as a result.
An internal departmental team reviews what happened each time a child with an open case dies, Sebren said. The purpose of the review is to determine whether there are "things you can do better" and whether the system needs improvement, she said.
Sebren's team reviews maltreatment investigations from two of the state's 10 regions each month.
Arkansas began an overhaul of its child welfare system in 2016, prompted by a spike in the number of children entering foster care. Those changes prepared the state to meet the goals of the federal Family First Prevention Services Act of 2018, which favors programs aimed at keeping families together instead of removing children from their homes.
In its 2019 "Family First Fits Us" report, the Human Services Department noted that Arkansas was already on a path toward preserving family unity and preventing maltreatment after instituting an "aggressive but strategic set of reforms designed to pull the Arkansas child welfare and foster care system out of a crisis."
But the covid-19 pandemic has made it difficult to determine the overhaul's impact, officials said.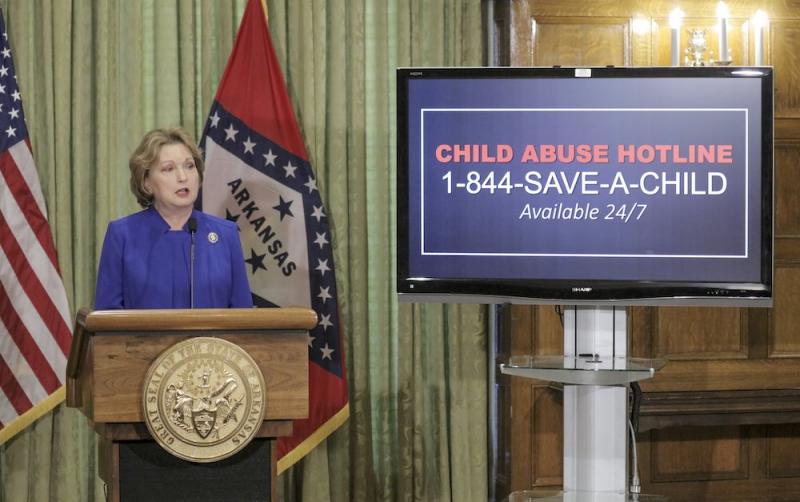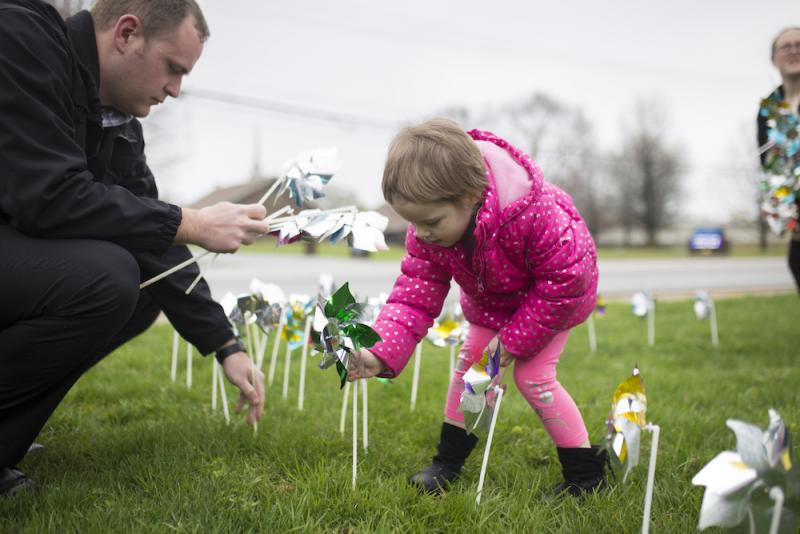 Child development specialists and others agree that the best practice is to leave children with their parents whenever possible because separation can be traumatic.
Trauma is defined as a personal experience that "threatens you and your integrity," said John, who runs ARBEST, a state-funded program that helps children and families that have experienced trauma, through the UAMS Psychiatric Research Institute.
Despite the goal of keeping families intact, if a caseworker deems a child unsafe in the home, the child can be placed in state custody for up to 72 hours to allow a family court judge to determine whether they can be returned to their parents or need to go into foster care.
If families can be safely kept together, family services workers offer parents courses in parenting skills or other training, counseling and substance abuse treatment so they can keep their children.
Francesca Tigue's parents weren't offered parenting classes because the investigation didn't substantiate allegations of medical neglect, Sebren said in an emailed statement.
The Human Services Department also works closely with law enforcement in Arkansas' unique child welfare system.
A state police investigator recommended that the family change the baby's formula, which improved her weight gain.
The state's internal review of Francesca's case recommended that the staff obtain "a release of information signed on all investigations for medical neglect so all medical records could be obtained during the investigation," Sebren said.
Sexual abuse prevalent
Child maltreatment can be investigated either by the state police's Crimes Against Children Division or the Human Services Department's Division of Children and Family Services, depending on the type and severity of abuse.
Most cases worked by the Crimes Against Children Division involve allegations of sexual abuse. From 2015-17, allegations classified as "sexual contact" made up the highest number – 9,584 – of the most serious (Priority 1) calls to the child abuse hot line, operated by the state police. That number excludes allegations of oral sex, penetration or sexual exploitation, which totaled 5,367.
About 90% of the children seen at the Children's Safety Center of Washington County have been sexually abused, program director Casey Atwood said. The center is one of 17 Children's Advocacy Centers in the state where workers are trained to interview kids who have suffered trauma. Some centers can also conduct sexual assault examinations.
Sexual and physical abuse often occur concurrently, along with neglect, Atwood said. Part of her job is to train mandated reporters to spot signs of abuse in kids, and much of that focuses on sexual abuse.
Mandated reporter by number of calls, 2015-17
Sexual abuse is "what we see the most for sure," she said.
One in 9 girls and 1 in 53 boys experience sexual abuse or assault at the hands of an adult, according to statistics from the Rape, Abuse and Incest National Network (RAINN).
While girls are more likely to suffer sexual abuse, boys are more likely to be physically abused and die from their injuries, experts say.
Atwood said she's seen a broader understanding of child abuse in recent years and expects that the situation for children will improve, especially after the pandemic has passed. More people know that abuse usually happens in the home, she said.
"I really do believe that it's because adults are starting to feel more comfortable to talk about this topic," she said. "It really has gotten away from the 'stranger danger'" idea.
"Death review panel"
In addition to the Human Services Department's internal review of cases like that of Marcus Simms, 11 regional teams of volunteers meet quarterly to review certain instances of child death.
Coordinated by an Arkansas Children's Hospital employee, the teams are part of the Infant and Child Death Review Program authorized by Act 1818 of 2005.
Teams are made up of volunteers from eight disciplines: coroners, local law enforcement, family services workers, state police, health care workers, public health workers, prosecutors, emergency medical service workers, and firefighters, program director Dawn Porter said.
Building the teams takes time; reviews of child fatalities didn't begin until 2010. A "southwest team," encompassing 11 counties, was formed in fiscal 2018.
The teams are authorized to review all fatalities in which the child was not under the care of a licensed physician for an illness that contributed to the death, death was because of sudden infant death syndrome, the death was attributed to an unknown cause, and the death is not under criminal investigation or being prosecuted.
"We look at the circumstances [of the death] and look for gaps community-wise, in education and policy," Porter said.
Reviews take place a couple of years after a death occurs. The program's most recent report, released in 2019, covers deaths that occurred in 2017.
In 2017, 457 children died in Arkansas. Only 188 of those met the criteria for review, and the teams reviewed 149.
"We try to push to have 100% of cases reviewed," Porter said.
Policy changes proposed as a result of the reviews included fencing around swimming pools, educating teenagers on motor vehicle safety, training parents in safe sleep practices for infants, and suicide prevention training for school employees. Efforts around infant sleep deaths included translating educational materials into Marshallese and training coroners to recognize unsafe sleep fatalities.
The review process also discovered a lack of understanding about what it means for public employees to be mandated reporters.
Case reviews — internal or through the death review program — are not about blaming caseworkers. If reviews are done in a way that blames caseworkers, it "causes retention issues," said Mischa Martin, director of the Division of Children and Family Services.
"Workers are really, really afraid of the death reviews, but they're also terrified of losing a child on their caseload. That is very scary and overwhelming," she said.
"We want a death review to really be about 'how do we look at this case without blaming the caseworker' when a lot of times it's not the caseworker's fault," Martin said.
"There are sometimes systemic issues."
Death reviews can help uncover those issues, Sebren said. When a problem is identified, upper-level staffers develop a plan of adjustment, and Sebren's team carries it out.
For example, a 2019 death assessment showed that staff members weren't consistently doing a "quality history check," she said.
"So that was a huge topic in the last advanced practice training that we had in the fall, to really talk about looking at all the history of a family, even if it was an unsubstantiated investigation," Sebren said.
Martin said the review process also identified a gap in the department's coverage: no one coordinated with other states for information on a family's history. That was partly because of high employee turnover, she said.
The department created an interstate coordinator post two years ago, a position headed by former state Rep. David Meeks, Martin said.
Beginning in July, Meeks also started tracking the plans and fixes that Sebren's team identifies through their internal reviews.
This was identified as a "barrier" in Francesca Tigue's 2017 case, Sebren said.
Meeks is "going back and calling supervisors and workers to make sure that they're getting things done and accomplished by the time frames that we established within the internal reviews," she said.
"Worker turnover"
Officials said they have taken steps to address high turnover rates among caseworkers because they know turnover affects cases and a child's chances of finding a safe, permanent home.
The job is hard emotionally and physically, Martin said. Caseworkers face long hours, diverse tasks and high caseloads. All caseworkers share standby duty, which could mean "showing up to a murder scene in the middle of the night" or a drug bust, she said.
Caseworker turnover at the human services department is about 40%, Martin said.
Many of the same issues hold true for state police maltreatment investigators, said Gary Glisson, investigations director.
At one point, state police had to "constantly replace" about 20%-25% of investigators, said Debbie Roark, former investigations chief at the Crimes Against Children Division.
But that's decreased slightly since the addition of 10 more investigators and eight new child abuse hot line operators in 2019, said Crimes Against Children Division chief Maj. Jeffrey Drew.
State police also adjusted the schedules of hot line operators working the night shift so they have three-day weekends, which has improved retention, Glisson said.
In 2020, state police replaced only five investigators and 14 hot line operators who left their jobs or got promoted, Drew said.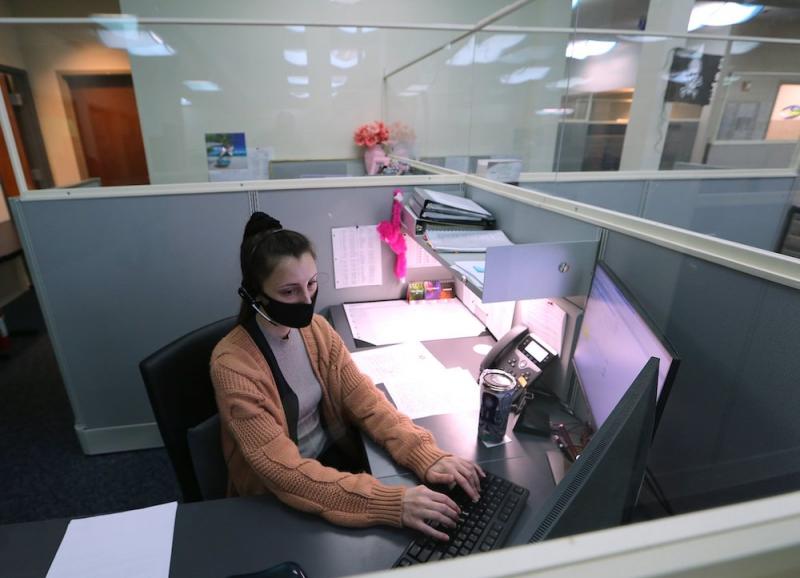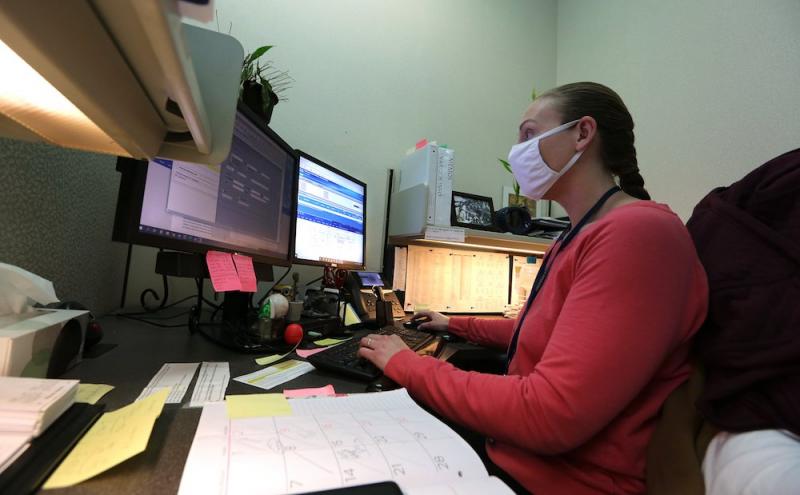 First responders such as coroners, emergency medical technicians, police officers and other caseworkers can experience post-traumatic stress disorder from having to interview abused children or review death cases, studies have shown.
"I mean we're seeing the worst child abuse in the state right now," Roark said. "It's pretty severe, and so it's taking that home, not being able to get away from it."
Crimes Against Children Division investigators earn on average about $41,796 annually, and there are just over 40 investigators on staff, according to publicly available data on state employees' salaries.
Division of Children and Family Services "family service workers" earn about $37,763 on average, and there are about 570 people with that title employed at the Human Services Department, according to the state data.
John said she can think of few jobs more difficult.
"Being a caseworker means that you are the adult responsible for so many kids who have been through something devastating," she said. "I have yet to meet a caseworker whose heart is not in the right place."
In 2019, the Human Services Department partnered with the National Child Welfare Workforce Institute to assess workplace issues and help the agency improve retention and recruitment.
As with so much else, the covid-19 pandemic has made it impossible to tell whether those efforts have worked, Martin said.
"I do believe that we can get [the turnover rate] down," she said.
"Solutions"
The larger community can help prevent child abuse and trauma, UAMS' John said. Her group provides training to therapists and school personnel to deal with childhood trauma.
"Community sentinels" — people who see something wrong and speak out — can be on the watch for common signs of child abuse, Farst said.
Injuries that don't have a reasonable explanation, particularly in young children, can be signs of physical abuse, she said.
"A lot of the very serious physical abuse injuries happen to kids that are zero to 3, and they can't tell us what happened," she added.
Signs of sexual abuse can be harder to spot even though it is the most commonly reported type, she said.
Atwood said signs of sexual abuse can include redness in the genitals or if a very young child appears to like touching themselves, although that is not always a sure sign. Other signs can include bed-wetting and personality changes.
The surest sign is if a child says they are being abused, she said. That's not common, "because of the grooming process, the fear," she said. But "if they have the courage to tell, then we really need to listen."
Atwood and Farst said it's uncommon for children to lie about being abused.
As with physical abuse, most sexual abuse occurs inside the home, Atwood said.
Teaching children to use the proper names for their body parts makes it more likely that if they report abuse to an adult, the adult will understand what they're saying, she said.
More education around the topic means that there have been more cases in recent years, she said.
"I don't think it's because abuse is happening more," Atwood said. "I think that it really is just because of education. To us that means that more kids are feeling safe to talk about it."
If you suspect a child is being abused or neglected, you can call the Arkansas Child Abuse Hotline at (800) 482-5964. If your child has experienced a trauma, you can find a licensed clinician who has been trauma-trained on the ARBEST website: https://arbest.uams.edu/.
See more about the programs described in this story below:
[This story was originally published by Arkansas Democrat Gazette.]
Did you like this story? Your support means a lot! Your tax-deductible donation will advance our mission of supporting journalism as a catalyst for change.