Is the 'new meth' leading to an uptick in extreme mental illness among LA's unhoused?
Image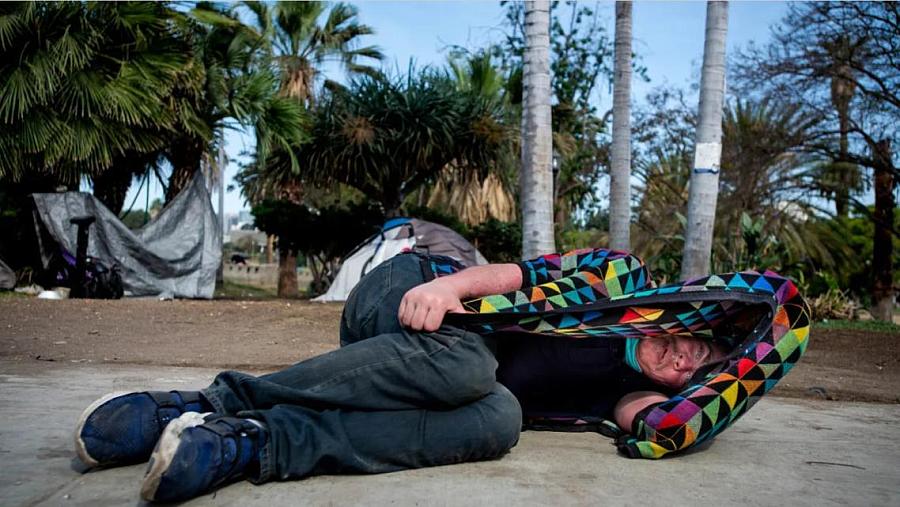 Photo by Sarah Reingewirtz, Los Angeles Daily News/SCNG
Published on
March 13, 2023
Watching a homeless person experience a mental health crisis is distressing, depressing and disheartening. 
It's also perplexing.
I've always wondered: What has to take place for someone to go from losing their home to winding up naked on the street, throwing objects at passersby and yelling at imaginary voices? And, if we can figure this out, are there steps we can take to stave off or better address extreme mental illness among our unhoused population?
These aren't simple questions to answer. Homelessness and mental illness are both complex conditions that people are driven into by a unique combination of factors.
But a common thread among many unhoused people who experience extreme mental illness is drug use and, more specifically, methamphetamine use. 
Meth is widely prevalent in Los Angeles due to the cheap and plentiful supply that comes across the Mexican border. 
This potent drug is used by many unhoused individuals and it's easy to understand why. When you are in a state of near constant stress, fear, and hunger, why not take a substance that makes you feel euphoric, suppresses your appetite, and keeps you wide awake, warm and ready to fight?
One good reason not to is the terrible effects it has on physical and mental health. 
While fentanyl may kill people instantly, meth slowly and painfully degrades people's brains. It can cause both short-term drug-induced psychosis — such as episodes of suicidal ideation, paranoia and delusions — as well as long-term serious conditions like schizophrenia. 
I feel that in the midst of the fentanyl crisis, reporting on meth use among the unhoused has really dropped off, while its use has not. Meth remains a leading contributor to the overdose crisis and one of most common drugs confiscated by DEA officers. 
Part of the inspiration for my project comes from journalist Sam Quinones's 2021 article for the Atlantic, "I don't know that I would even call it meth anymore." In this piece Quinones argues that a shift in the way meth is produced (from being ephedrine-based to the P2P process) has created a cheaper and stronger meth supply that accelerates the severity of mental illness among users.
I'd long wondered why so many unhoused people experience extreme mental illness and this is one of the most compelling explanations I've come across. I'd like my project for the 2023 California Health Equity Fellowship to examine in part if Quinones's hypothesis is true — has the "new meth" led to an uptick in extreme mental illness among LA's unhoused population?
I plan on investigating this through a street-based approach to reporting that puts the voices of unhoused individuals at the center of my research. I'll be visiting the city's homeless hotspots including Skid Row, Hollywood and Venice, and striving to build relationships with individuals who can share their stories with me over time.
I'll also rely heavily on the observations of professionals who interact with this population on a daily basis, namely ER doctors and street psychiatrists.
If I succeed, my project will provide an up-to-date body of work on the impact and prevalence of methamphetamine use among LA's unhoused population. It will also highlight programs that have proven successful in treating meth addiction and associated mental illnesses, and provide recommendations for how these resources can be made more accessible.
Lastly, this reporting will call attention to the need for substance use and mental health treatment to be a greater part of policymakers' response to homelessness.
While Los Angeles's politicians are currently laser-focused on fighting homelessness by addressing the affordable housing crisis, they should not turn a blind eye to the drug and mental health crises that are also unfolding on our city's streets.