The new White House "test to treat" model for fighting COVID raises fresh questions about who gets access to COVID-19 drugs. While science has moved at stunning speed to develop COVID medications, the inequities and bureaucratic complexities of our health care system have made it difficult, if not impossible, for the care to reach those who need it most. A CDC analysis of 41 health care systems found that patients of color were less likely to receive monoclonal antibodies than white patients though they die at far higher rates. During the omicron wave, the process to obtain scarce, potentially lifesaving medications was so convoluted and confusing — and varied from state to state — that it seemed designed to  keep patients from obtaining treatment. This webinar explores the rapidly changing landscape for COVID therapeutics, how it reflects and magnifies long-standing issues of health care access, and what this means as the nation drops pandemic emergency measures and pivots toward a new phase of coronavirus policy. We'll examine how the federal government allocates COVID medications to states and how they, in turn, distribute supplies. We'll discuss the controversy over whether race should be taken into account when states prioritize access to new treatments. And we'll look at the increasingly urgent therapeutic needs of immunocompromised patients.
WHEN: March 16, 2022, from 11 a.m. — 12 p.m. PT / 2-3 p.m. ET
REGISTER: [Now closed / watch recording above]

Panelists: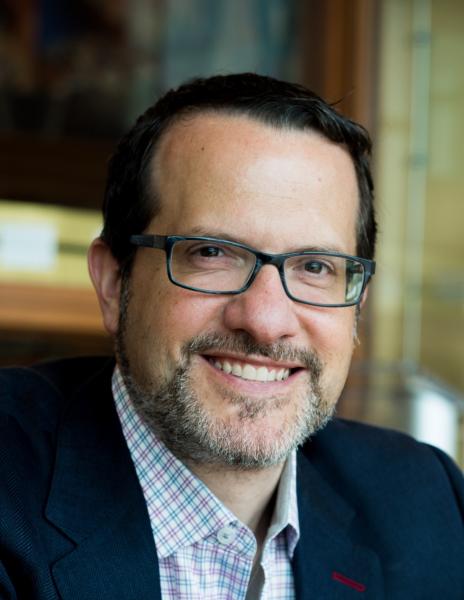 Aaron E. Carroll, M.D., M.S. is a distinguished professor of pediatrics and chief health officer at Indiana University. He is also an associate dean for research mentoring and the director of the Center for Pediatric and Adolescent Comparative Effectiveness Research at Indiana University School of Medicine. He has been a regular contributor to The New York Times Opinion page and the Upshot for more than seven years, and has authored widely read essays on COVID-19 policy and access to care and prevention. He he has written for many other major media outlets and is co-editor-in-chief at The Incidental Economist, an evidence-based health policy blog. He also has a popular YouTube channel called Healthcare Triage, focused on health research and health policy. Carroll's research focuses on the study of information technology to improve pediatric care, decision analysis, cost-effectiveness of care and financing reform. He is the author of The Bad Food Bible and the co-author of three additional books on medical myths. He earned a B.A. in chemistry from Amherst College, an M.D. from the University of Pennsylvania School of Medicine, and an M.S. in health services from the University of Washington School of Public Health.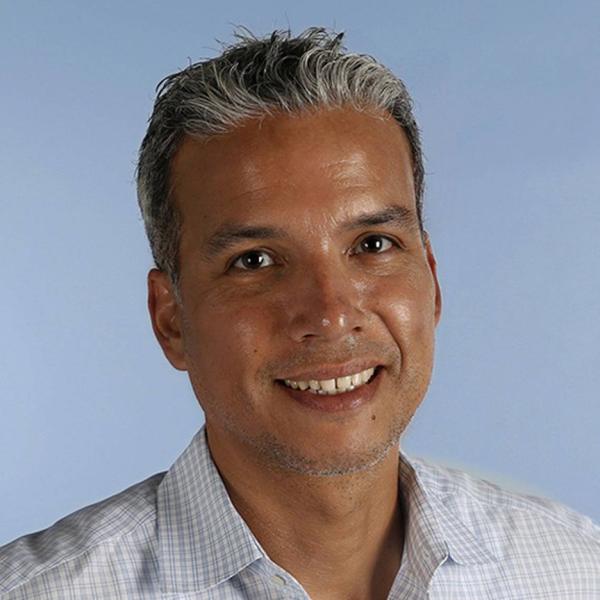 Daniel Chang covers health care for the Miami Herald, where he works to untangle the often irrational world of health insurance, hospitals and health policy — most recently, the state's opaque system for distributing scarce COVID therapeutics to patients. He was a 2014 National Health Journalism Fellow at the USC Center for Health Journalism, where his investigated the disjointed safety net system in Miami-Dade County and its impact on the uninsured population. He is now a member of the Center's Advisory Board. Chang grew up in South Florida reading The Herald. He earned a bachelor's degree in English from Florida International University, where he volunteered on the student newspaper. After graduation, he began his journalism career in 1995 at the Orange County Register. In 2000, he joined The Herald, initially covering arts news and Spanish-language TV.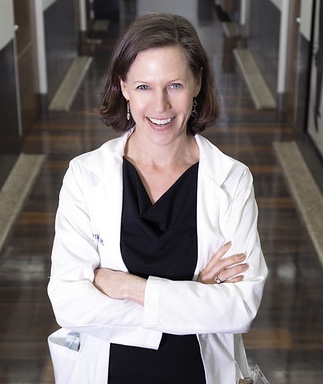 Annie F. Luetkemeyer is a professor of medicine in the division of HIV, infectious diseases, and global medicine at Zuckerberg San Francisco General Hospital at University of California, San Francisco (UCSF). She leads clinical trials examining novel therapeutics and preventative strategies for COVID-19, including antivirals, anti-inflammatories, and vaccination. Dr. Luetkemeyer co-chairs the UCSF Interventional COVID Interventional Clinical Trials Committee. She earned an AB in American Studies at Stanford, an M.D. from Harvard Medical School and completed training in internal medicine, clinical research and infectious diseases at UCSF. 
This webinar is free and made possible by The Commonwealth Fund, the National Institute for Health Care Management Foundation, and The California Endowment.
---
View Dr. Annie F. Luetkemeyer's slides here.
Suggested reading & resources:
COVID-19 Therapeutics Locator
Florida Department of Health Treatment Locator 
State/Territory-Coordinated Distribution System for COVID-19 Monoclonal Antibody Therapeutics
"Antiviral pills being rolled out, but you won't be able to just walk up and get one," by Daniel Chang, Miami Herald
"The White House says it's running out of money to cover COVID tests and vaccines," by Tamara Keith, NPR
Daniel Chang, 'Healthiest people got monoclonal antibodies.' COVID therapy goes to those who need it less, Miami Herald, February 18, 2022.
Aaron E. Carroll, Covid drugs may work well, but our health system doesn't, The New York Times, Feb. 13, 2022.
Luciana Borio and John P. Moore, Immunocompromised people need greater access to monoclonal antibodies, Stat, Feb. 14, 2022. 
Harvard T. H. Chan School of Public Health, Those at highest risk for severe COVID-19 often least likely to get monoclonal antibodies, Feb. 4, 2022. Full research study in JAMA here.
Govind Persad, How to fairly allocate scarce COVID treatments. Harvard Law, January 31, 2022.
Aaron E. Carroll, To Fight Covid, We Need to Think Less Like Doctors, The New York Times, Jan. 14, 2022.
Jenifer L. Wiltz, Amy K. Feehan, et al ,Racial and ethnic disparities in receipt of medications for treatment of COVID-19 — United States, March 202 –August 2021, MMWR, Jan. 14, 2022.
Daniel Chang, Florida sent scarce COVID-19 therapy to a small private clinic before some big hospitals, Tampa Bay Times, January 11, 2022.
Andrea B. Troxel, Eva Petkova, Annie R. Luetkemeyer, et al, Association of convalescent plasma treatment with clinical status in patients hospitalized with COVID-19: A meta-analysis, JAMA Network Open, January 2022.
John H. Beigel, Kay M. Tomashek, Annie F. Luetkemeyer, et al, Remdesivir for the treatment of Covid-19 - Final Report, New England Journal of Medicine, November 2020.