The public health message so far has been loud and clear: Vaccines are highly effective against COVID-19 — even more so if you focus on hospitalizations and deaths. Yet a worsening delta surge has cast a growing spotlight on breakthrough infections and the risks they pose to people with compromised immune systems and seniors. New studies have fueled fresh worries about waning vaccine efficacy over time, and large outbreaks among vaccinated Americans have captured media attention. The FDA recently approved booster shots for some immunocompromised Americans and the agency is expected to issue a broader strategy soon. Meanwhile, Israel, perhaps the most vaccinated country in the world, is already delivering booster shots to seniors after a delta-driven surge. In this webinar, we'll discuss what we know about the effectiveness of vaccines in the face of the delta surge, what role booster shots might play, and how reporters can responsibly report a complex and fast-moving story.
WHEN: Sept. 9, 2021, from 10-11 a.m. PT / 1-2 p.m. ET
REGISTER: [Now closed / view recording above]
Panelists: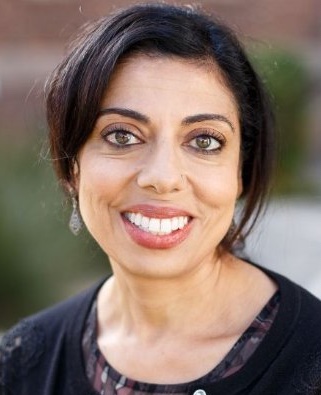 Monica Gandhi, M.D., MPH, is professor of medicine and associate division chief of the division of HIV, infectious diseases, and global medicine at UCSF/San Francisco General Hospital. She also serves as the director of the UCSF Center for AIDS Research (CFAR) and the medical director of the HIV Clinic at SF General. Dr. Gandhi completed her M.D. at Harvard Medical School and arrived at UCSF in 1996 for residency training in internal medicine. After her residency, Dr. Gandhi completed a fellowship in infectious diseases and a postdoctoral fellowship at the Center for AIDS Prevention Studies, both at UCSF. She obtained a masters in public health from Berkeley in 2001 with a focus on epidemiology and biostatistics. Dr. Gandhi's current research program is on identifying low-cost solutions to measuring antiretroviral levels in resource-poor settings, such as determining drug levels in hair and urine samples. Dr. Gandhi also works on pre-exposure prophylaxis and treatment strategies for HIV infection in women.
Dhruv Khullar, M.D., M.P.P., is a contributing writer at The New Yorker, where he writes primarily about medicine, health care, and politics. He is also a practicing physician and an assistant professor at Weill Cornell Medical College. His research focusses on value-based care, health disparities, and medical innovation, and has been published in JAMA and The New England Journal of Medicine. He serves as the director of policy dissemination at the Physicians Foundation Center for the Study of Physician Practice and Leadership, and was recently a senior research fellow at NYC Health + Hospitals. His writing has previously appeared in the New York Times, the Washington Post, The Atlantic, and other publications. Khullar earned his medical degree from the Yale School of Medicine and completed his medical training at the Massachusetts General Hospital. He also received a master's degree in public policy from the Harvard Kennedy School, where he was a fellow at the Center for Public Leadership.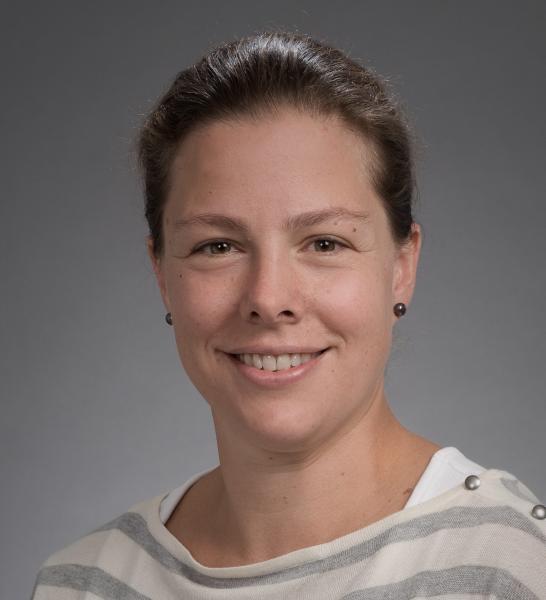 Marion Pepper, Ph.D., 
is an associate professor of immunology at the University of Washington. Her lab studies how cells of the adaptive immune system form immunological memory, with the goals of enhancing immune memory to design better vaccines on the one hand, and blocking the formation of immune memory to prevent allergic disease on the other. Prof. Pepper received her Ph.D. in immunology in 2006 from the University of Pennsylvania, and completed postdoctoral training at the University of Minnesota. She joined UW's department of immunology as an assistant professor in 2011 and was promoted to associate professor in 2017.
This webinar is free and made possible by The Commonwealth Fund, the National Institute for Health Care Management Foundation and The California Endowment. 
---
Panelists' slides:
View Prof. Marion Pepper's slides here.
View Dr. Monica Gandhi's slides here.
**
Suggested reading 
"Have You Already Had a Breakthrough COVID Infection?" by Dhruv Khullar, The New Yorker
"Don't panic over waning antibodies. Here's why." by Monica Gandhi, Leaps
"The CDC Only Tracks a Fraction of Breakthrough COVID-19 Infections, Even as Cases Surge," by Jenny Deam, ProPublica
Health Officials Advise White House to Scale Back Booster Plan for Now
"Don't Panic, But Breakthrough Cases May Be a Bigger Issue Than You've Been Told," by David Wallace-Wells, New York Magazine 
"How the Pandemic Now Ends," by Ed Yong, The Atlantic
"How do vaccinated people spread Delta? What the science says," by Nidhi Subbaraman, Nature 
"Do Delta 'breakthroughs' really mean vaccine protection is waning, and are boosters the answer?" by Gretchen Vogel, Science
"New CDC studies point to waning immunity from vaccines," by Erin Banco and Adam Cancryn, Politico
"How Provincetown, Mass., stress-tested the coronavirus vaccine with summer partying and delta," by Hannah Knowles
"FDA Covid-19 Vaccine Booster Plan Could Be Ready Within Weeks," by Stephanie Armour and Jared S. Hopkins, The Wall Street Journal
Research published by Prof. Marion Pepper.