More than 100 anti-transgender rights bills were introduced in state legislatures this year. Many focus on children and teens. Arkansas lawmakers overrode the governor's veto to pass the nation's first law prohibiting gender-affirming health care for minors. As the law faces a court challenge, other states are considering such bans. Eight states recently barred transgender youth from participating or competing in sports. Similar measures — and more court battles — are likely to follow. This webinar will explore the health and well-being of transgender youth as states try to limit their rights. We'll look at the medical and mental health needs of young people as they transition and discuss barriers to care and insurance coverage. We'll examine the impact of policies that exclude and demonize transgender youth and the heightened challenges facing those of color. Participants will learn how to approach this multifaceted and timely story with rigor, nuance, sensitivity and understanding. Speakers will share the latest research on transgender mental health as well as story ideas and practical suggestions for finding sources and interviewing youth.
WHEN: Aug. 18, 2021, from 11 a.m. to noon PT / 2-3 p.m. ET
REGISTER: [Now closed / watch video above]
Panelists: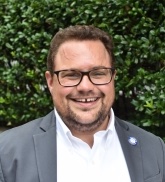 Rodrigo Heng-Lehtinen is a transgender policy, advocacy, and messaging expert. He is the executive director of the National Center for Transgender Equality. As a transgender man, his wide-ranging experience in the LGBTQ movement has included field organizing, leadership development, fundraising and media advocacy. Heng-Lehtinen previously worked with Freedom for All Americans, GLAAD, the Transgender Law Center, Gender Justice LA, and the National LGBTQ Task Force. He co-led the successful campaign to update New Hampshire's nondiscrimination protections to include transgender Granite Staters. A graduate of Brown University, Heng-Lehtinen serves on the board of directors of AsylumConnect, a non-profit connecting LGBTQ migrants fleeing persecution with resources in the US and Canada.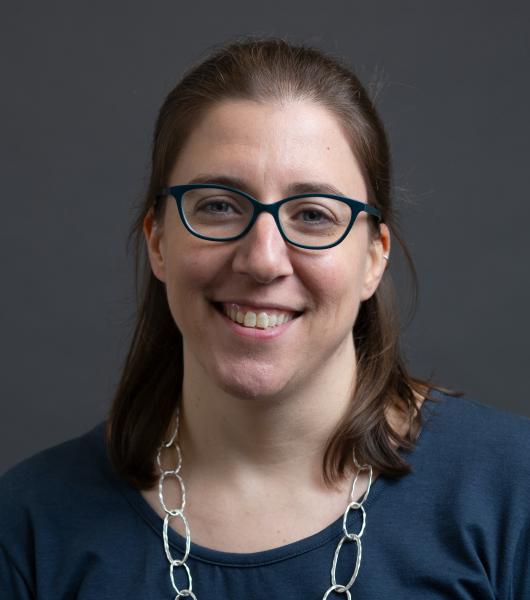 Kristina Olson is a professor of psychology at Princeton and director of the Human Diversity Lab. The lab is conducting several projects on gender development, including the TransYouth Project, the first large-scale national longitudinal study of socially transitioned transgender children. Olson is interested in how children develop a sense of who they are and how aligns with how others see them. Her most recent work focuses on the wellbeing of children, teens and young adults who have diverse gender expressions and/or identities, including gender nonconforming and intersex youth. A member of the 2018 cohort of MacArthur "Genius" fellows, Olson received her B.A. from Washington University and her Ph.D from Harvard.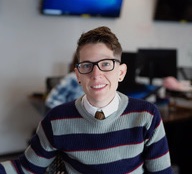 Kate Sosin is the LGBTQ+ reporter for The 19th, a nonprofit newsroom covering the intersection of gender, politics and policy.  They are among the few out trans hard news and investigative reporters in the nation. Sosin focuses on transgender rights, incarceration, politics and public policy, and has conducted deep-dive investigations into transgender prison abuse and homicides for NBC News. They previously worked at Logo TV, INTO and Windy City Times. Sosin lives in Los Angeles.
This webinar is free and made possible by the National Institute for Health Care Management Foundation, The Commonwealth Fund, and The California Endowment. 
---
For Dr. Kristina Olson's slides, click here.
Suggested reading
"National Equality Map: LBGTQ Equality by State." Policy tally by the National Transgender Law Center
The Association of LGBTQ Journalists' Reporting Toolbox
"Gallup finds Americans oppose transgender sports participation, challenging past polling," by Kate Sosin, The 19th, May 26 2021
"Study: 42 percent of LGBTQ+ youth report suicidal thoughts during the pandemic," by Kate Sosin, The 19th, May 19, 2021
"Why one mother says the public fight for transgender rights is worth it," by Kate Sosin, The 19th, May 7, 2021
"With specialized medical treatment, my transgender teen is thriving. Don't criminalize it." By Jeff Gottlieb, Center for Health Journalism, April 28, 2021
"Transgender childhood is not a trend," by Jules Gill-Peterson, The New York Times, April 5, 2021
"Mapping the anti-trans laws sweeping America: 'A war on 100 fronts'," by Sam Levin and Rashida Kamal, The Guardian, June 14, 2021
"The War on Trans Kids Is Totally Unconstitutional," by Ronald J. Krotoszynski, Jr., The Atlantic, May 16, 2021
"A Republican Congresswoman Has Personal Stake in Transgender Debate," by Lizette Alvarez, The New York Times, May 16, 2016
"Evaluation of Anxiety and Depression in a Community Sample of Transgender Youth," by Dominic J. Gibson, Jessica J. Glazier, and Kristina R. Olson, JAMA Network Open (2021)
"Similarity in transgender and cisgender children's gender development," by S. Gülgöz, J. J. Glazier, E. A. Enright … & K. R. Olson, Proceedings of the National Academy of Sciences (2019)
2015 U.S. Transgender Survey Report