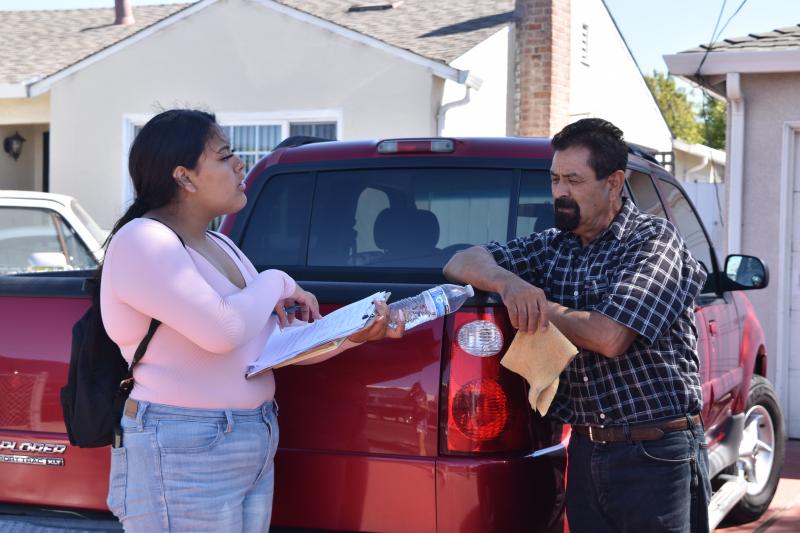 Interested in Joining Our Team as an Engagement Editor?
The USC Center for Health Journalism at the Annenberg School of Journalism is seeking an Engagement Editor to serve as a thought leader in one of the most innovative and rewarding arenas in journalism today – "engaged reporting" that puts the community at the center of the reporting process.
Since 2012, the Center has partnered with reporters and news outlets across California to build community engagement into their investigative and explanatory journalism projects. On six-month cycles, the engagement editor mentors and supports local reporters, their news organizations, and community partners in California to design an engaged journalism process that centers community questions, experiences, and ideas for solutions to produce reporting with greater local impact, informing journalism that reflects community concerns and priorities. The Engagement Editor travels throughout California to support newsrooms with on-the-ground engagement in their communities. This role calls for someone who is enterprising, organized and creative, who will keep up with community engagement approaches, and who is skilled in project and event facilitation management. The pay range for the position is $55K-$65K and comes with excellent University of Southern California benefits, including generous vacations, a good health care plan and a 401K match.
What's Involved:
 - Community engagement experience and an understanding of how to help journalists identify engagement goals and strategies that best serve the community at the heart of their Fellowship project. 
 - Experience connecting and building relationships with underserved communities (ex. through tabling, mailers, SMS texting, community events, partnering with community and ethnic media, etc.)
 - Experience coordinating focus sessions to better understand how reporting would be most valuable to the communities that journalists aim to serve. 
 - Experience producing virtual and in-person live events. 
 - Ability to manage multiple projects. The Engagement Editor will be working on a number of projects at one time each with different timelines. Staying organized and focused will be key. 
-  Clear writing and communication skills
 Interested in applying? Our USC Jobs Portal is temporarily down for upgrades. In the interim, please share your resume and cover letter by emailing us at cehjf@usc.edu. Put "Engagement Editor" in the subject line.