Her data reporting spurred major changes in Georgia to prevent child abandonment
Image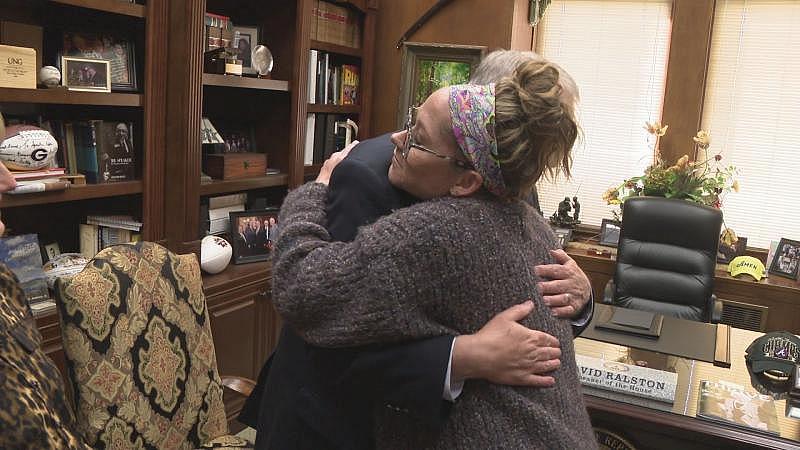 In 2019, local Atlanta news outlets covered the arrest of a woman who had abandoned her 14-year-old son with Down's syndrome at a local hospital. Homeless, with three other children, the young mother simply didn't have the resources to meet her nonverbal child's special needs. She hoped that the state would.
The mother was charged with child cruelty and her children placed in foster care. Coverage of the incident might have stopped there if not for Rebecca Lindstrom, an investigative reporter for the Atlanta NBC affiliate WXIA-TV, and her decision to participate in the 2020 Center for Health Journalism's Data Fellowship.
As Lindstrom dug into the story, she found that it was far from an isolated incident. During her fellowship, Lindstrom spent months examining gaps in the state's mental and behavioral health care system. Every year, she discovered, hundreds of parents give up custody of their children in exchange for the services they desperately need. 
Her first challenge was to understand the scope of the problem. Lindstrom gathered five years of public records on children who came into the state's care after various forms of abandonment. Through the one-on-one mentoring she received from University of Texas data journalism professor Christian McDonald, she organized, analyzed and fact-checked the data, and, with his help, identified something hidden in the records: Most of these children had been abandoned multiple times.
If not for the hands-on training, project funding, and expert advice from a mentor she received through the Center for Health Journalism, Lindstrom says she couldn't have taken on the project. "Without the support and training from my fellowship, these stories would never have happened," she said. The project "would have been dead in the water."
Her series of broadcasts, combining agonizing stories of struggling families with hard data and analysis, captured the attention of state legislative leaders. As they debated changes to Georgia's mental health insurance requirements, Lindstrom's coverage brought the policy discussion to life and gave voice to the families pushing for better access to mental health care.
Without the support and training from my fellowship, these stories would never have happened. The project would have been dead in the water. Rebecca Lindstrom, Fellow
In March 2022, the Georgia legislature passed sweeping legislation aimed at fixing the state's mental health care system. The Mental Health Parity Act requires insurance companies to provide the same level of benefits for mental and behavioral health care as they do for physical illness, ensuring that patients can no longer be denied medically necessary treatment. Among other measures, the law establishes more teams of police paired with social workers to divert people into treatment instead of jail.
The new law and related legislation include additional investments of $250 million a year in a state that has ranked near the bottom nationally in access to mental health care. The funding will pay for programs to address the state's shortage of mental health workers, increase law enforcement training on crisis intervention, and prevent youth from cycling in and out of treatment facilities.
Ultimately, the data was key to persuading legislators. "Lawmakers like to deal with facts and numbers," she says. "They want to know that it's more than one sob story, that there's actually a trend that you can point to in the data." 
"The timing was perfect," Lindstrom says of her series. "It helped to educate the lawmakers who were going to have to vote on these issues. It empowered the families to have hope and advocate for themselves and for solutions." 
Two years after her fellowship, the Center for Health Journalism's "community of practice" continues to inspire and inform Lindstrom's work. She connects regularly with other former fellows covering similar issues across the country, sharing information and resources. "We're creating a network of people who care about these problems and we're empowering each other to tell the stories that will make a difference," she says.
Lindstrom's work has received multiple awards, including two Emmys and an Edward R. Murrow Award. The series also received the 2023 DuPont-Columbia Award, broadcast journalism's highest honor.