Our webinars proved vital to journalists covering the pandemic after newsrooms shut down
Image
Jen Christensen barely had time to catch her breath during the first year of the pandemic. As a breaking news writer for CNN's health and medical unit, she churned out two to three stories a day to keep pace with the torrent of COVID news and the network's 24/7 news cycle.
Working from home, Christensen made a habit of tuning in to the Center for Health Journalism's regular "Covering Coronavirus" webinars, which she would often listen to during her daily walks. The hour-long webinars were a chance to hear from fellow journalists and leading experts, and reflect on the major themes of her beat without the pressure of a deadline.
"These webinars were great because they gave us an opportunity to step back and think more deeply about what it is that we'd been covering every day," she said. "I missed those conversations that you would normally have in the newsroom but that you don't get while you're working from home."
As reporters across the country suddenly found themselves on Zoom instead of in the newsroom, the Center was in a unique position to help. For years, its regular "Health Matters" webinars had built a regular audience among health journalists, providing them with insightful, timely briefings on a range of health issues delivered to their desks. Now, with the world shutting down, the Center's experience producing online events and its existing audience base allowed it to provide trusted insights for thousands of reporters suddenly thrust into the role of covering one of the most complex and fast-moving science and health equity stories of our times.
In the spring of 2020, the Center rolled out its "Covering Coronavirus" series of webinars tackling a host of vital science and health topics, from testing and vaccines to capturing missing mortality data and online reporting strategies. Health equity was a throughline. The webinars ramped up to a weekly schedule during those crucial spring and summer months of rising death tolls, overfilled hospitals, and breakneck news cycles. In the first year of the pandemic, the Center produced more webinars than the previous two years combined. 
For a beat reporter like Christensen, the webinars were invaluable. "Covering breaking news, I never know what I'm going to have to write about, so I try to listen broadly to health-related topics," Christensen said. "These were wonderful little master classes on topics that I may or may not be covering but always proved timely. They always sparked other ideas."
Each webinar brought together top health experts with leading journalists to focus on a critical theme of the pandemic. The topics were chosen to maximize their utility and interest to working journalists, providing a deep dive into complex and timely topics that anticipated the next phase of media coverage.
Christensen recalls an April 2021 webinar on the long-term effects of COVID, a topic that she had briefly covered but not in much depth. After the webinar, she took what she had learned back to her CNN colleagues, and became the "go-to person" in the CNN newsroom for stories about long COVID. 
Image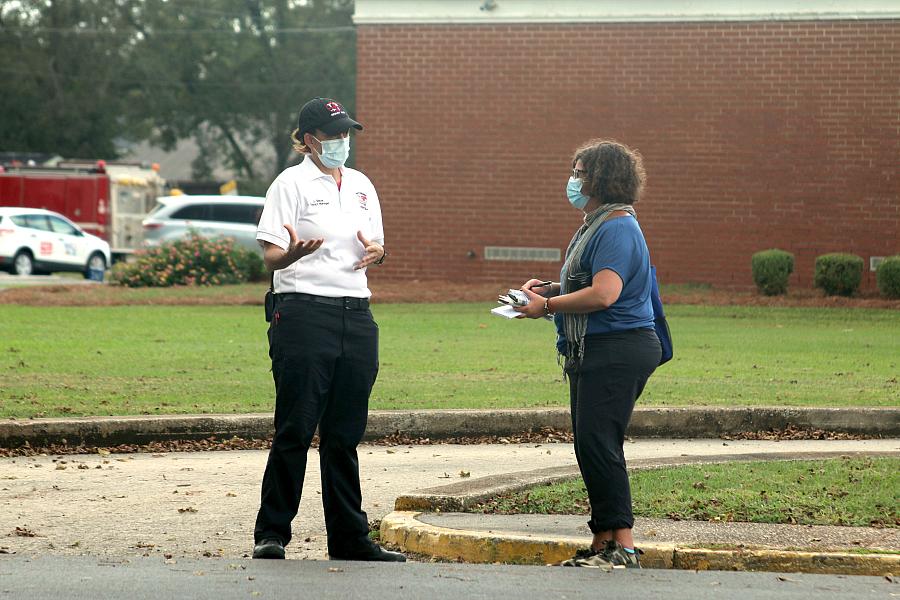 A common thread through the webinars that Christensen particularly appreciated was the focus on social justice issues. Interspersed with the pandemic-related offerings were webinars examining issues of systemic racism following the murder of George Floyd, and the health disparities starkly revealed by COVID deaths and barriers to care.
"One webinar that really touched me emotionally was about how the pandemic has disproportionately impacted women, and particularly women of color," she said. "I care deeply about these topics. So to learn both the facts and figures and to hear from a reporter about how to cover this even better was great inspiration." 
The webinars attract journalists from media outlets of all sizes across the country, from the tiny two-reporter Monroe Times in Wisconsin to CNN, Politico and the Associated Press. During the first year of the pandemic, their audience grew to more than 9,300 viewers, a tally that included health care leaders and policymakers as well as journalists. That's compared with 2,250 the previous year.
A key to the webinars' popularity has been their focus on practical advice from working journalists. 
Christensen said she appreciated the sense of community that the webinars fostered. 
In some ways, they took the place of "the regular conversations that you would normally have with your colleagues in the newsroom, conversations about stories that would lead to other stories. But at the height of the pandemic, you didn't get to have those conversations because everyone was working from home."