Activists Eye 'Fertile' Ground for L.A.'s Urban Renewal
Image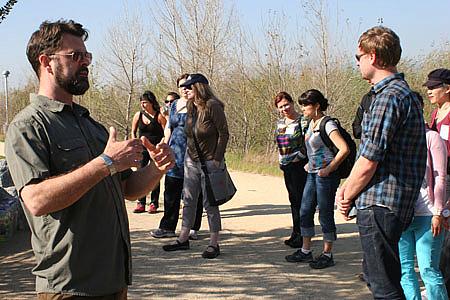 Published on
March 1, 2012
It's contaminated, but they want it. The activists who fought back developers for the creation of the Rio de Los Ángeles State Park and the Los Angeles Historic State Park have their eyes set on a "crown jewel" of the LA River, a plot of land which a developer is currently interested in purchasing.
Anahuak Youth Sports Association and The City Project, long-time members of the Coalition for a State Park at Taylor Yard, and others want the parcel of land to become part of the open space along the Los Angeles River.
Image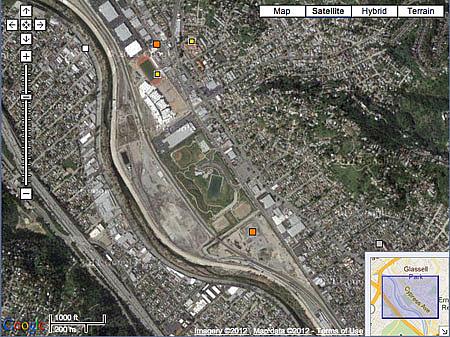 It's called Parcel G2 and is comprised of 44 acres currently owned by Union Pacific Railroad, and is located on the other side of the train tracks immediately adjacent to the Rio de Los Ángeles, not far from the new Sonia Sotomayor high school in Glassell Park.
The site on Kerr Street was a former rail operating facility and the soil and groundwater are contaminated from decades of rail use. The land is part of an ongoing Coastal Conservancy feasibility study for future habitat restoration, water quality remediation, flood hazard mitigation, wetlands restoration, and passive recreation uses, according to The LA River Project.
The developer, however, has entered a purchase option agreement with Union Pacific Railroad, with the intention of developing the land zoned for industrial use, The LA River Project states on their website.
"Given that the site's severe access constraints and its proximity to the park, the school, and the river would make developing anything other than open space very difficult, some have speculated that they plan to purchase the land, then sell it to the state in order to realize a substantial, unearned profit. This purchase option expires at the end of June 2012," the website states.
Sean Woods, California State Parks Superintendent for the Los Angeles Sector, sees the parcel as fertile land for urban renewal.
"This piece is now up for sale, its in contention right now. It's 44 acres known as Parcel G 2 and many of us consider this the crown jewel in the acquisition of the future development of the river," Woods told a group touring the Rio de Los Angeles Park on Feb. 25.
The parcel would contribute to a 100-acre riverfront park in a community that is park-poor, income poor and disproportionately Latino, according to Robert Garcia, founding director and counsel of The City Project.
Read more at EGPnews.com