After murder, a family grapples with generations of trauma
Image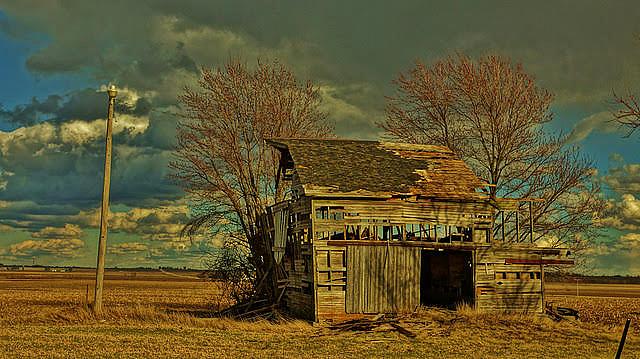 Published on
August 9, 2018
Just before dusk on a January morning in 1959, my grandfather's first cousin was found dead on the frozen-over river of a Midwestern town, after bullets from a high-powered rifle pierced his heart. 
The shooting, ruled a homicide the next day by the coroner of the town, was thought by my African-American family to be related to an ongoing property dispute they were having with a white family that lived nearby. 
The rift grew out of my family's concerns about the other family hunting and trespassing on our several-hundred-acre plot of land, not far from where our children worked the family farm's fields. My family approached the local sheriff, explaining that whenever they walked on their property, the other family issued verbal threats. Sometimes they fired shots, declaring: "We're gonna run you niggers out of here!"
The murder and the subsequent fallout became a national story. The NAACP filed a civil lawsuit on behalf of my family, charging authorities with a racially motivated failure to investigate and a cover-up. But no formal suspects were ever named, and no one was ever convicted of the crime. The effects of the murder and the feeling of racial injustice devastated my deceased cousin's children, rippling through the next two generations of his descendants, in the form of post-traumatic stress and other health issues. The murder is one of several I explore in my forthcoming book, "Nobody's Slave: How Uncovering My Family's History Set Me Free," which will be published by HarperCollins. 
My project, which I'll continue to work on under the auspices of the 2018 National Fellowship, will specifically explore the intergenerational impact of my cousin's murder.
The book is a genealogical investigation of lethal racial violence visited on one family over successive generations, from chattel slavery in 1600s Jamestown, through the 1800s when my ancestors were born into plantation slavery in Alabama, to the present. My family countered a racist culture by embracing education and entrepreneurship, but the pain of losing loved ones so violently amid a racially unjust legal system had intergenerational effects. Ultimately, "Nobody's Slave" is the story of one African American family's tribulation and triumph over America's history of racial violence.
The murder of my family member wasn't that unusual or extraordinary for a black family in those years. It happened just four years before the infamous Sixteenth Street Baptist Church bombings and was preceded by two centuries of racial violence and the lynching of thousands of African-Americans. 
The still-unsolved murder also marked a continuation of homicide victimization in my family. In every generation in my family between 1837 and 2015, a family member has been murdered, mainly due to historical racial violence that began with Jim Crow, and followed us north.
During a recent family funeral, I met one of the daughters of my murdered family member, who was 12 when her father was killed. This cousin is one of three of his seven children who are still living. Their Native American mother died of tuberculosis just a few years before their father's murder. They have never fully recovered — mentally, emotionally or physically — from the childhood trauma of losing both parents so early. 
My cousin believes the effects of her father's unsolved murder rippled through the next two generations. "Apparently all those who did that to him are dead. But did they know what they did to his children? Did they know what that would do to us, being raised without parents? Did they know about the nightmares? Did they know about the depression? The suicides? We stuck together as a family, thanks to our grandparents stepping in. That helped, but it was still very difficult. And it still is."
After my cousin's murder, one of his brothers, a daughter and a granddaughter, were also murdered. Two of them battled alcoholism, and two had Type 2 diabetes.
Adverse Childhood Experiences (ACEs) have been linked to "risky health behaviors, chronic health conditions, low life potential and early death," according to the CDC. One study found that an ACE score of seven or more increased the risk of suicide attempts 51-fold among children and 30-fold among adults. 
I believe the intergenerational trauma suffered by the survivors in my family was directly tied to fatal tragedies. According to the American Journal of Preventive Medicine, about 16.4 million people in the U.S. have been affected by homicide. Five million adults have experienced the murder of an immediate family member; 6.6 million people have experienced the murder of a relative other than a family member, and 4.8 million have experienced the murder of a close friend. "These homicide survivors experience a variety of difficulties, some like post-traumatic stress disorder (PTSD)," the Journal reports.
Part of my book deals with adverse childhood experiences and the impact that slavery-inspired corporal punishment, homicide, gun violence and the murder survivor experience have had on black families in America, where more than 270,000 black males have been killed since 1980. This narrative is told within the context of America's history of institutional racial inequality and disparities.
I'll show how structural inequality and violence have impacted the health and well-being of Jim Crow survivors and some African American families for several generations.
[Photo by chumlee10 via Flickr.]