After receiving Section 8 vouchers, unhoused residents in LA still struggle to find housing
Image
Image by Chris Yarzab via Flickr/Creative Commons
Published on
March 16, 2023
Much of the conversation on homelessness from politicians in Los Angeles revolves around the issue of getting unhoused residents into permanent housing. Recently, as part of newly elected Mayor Karen Bass' "Inside Safe" initiative, the City of LA has moved to get rid of prominent encampments by offering hotel rooms to people, with the eventual offer of permanent housing through vouchers offered by HACLA, or the Housing Authority of the City of Los Angeles. 
HACLA receives funding and vouchers from the United States Department of Housing and Urban Development (HUD). In 2021, HACLA received 3,365 emergency housing vouchers to distribute to the city of Los Angeles. These are the vouchers being used as part of the "Inside Safe" program. The Los Angeles Times reported that only 196 of those vouchers have been used. 
Between 2015 and 2020, HACLA had to return $82 million to the federal government because people were not using the vouchers. 
LA City Councilmember Nithya Raman submitted a motion in 2023 with the intention of getting a report back on ways that HACLA could speed up the process of producing these vouchers and matching people to apartments. The motion specifically notes that that HACLA has had issues with "slow approval timelines."
Historically, people who have received Section 8 vouchers from HACLA have also struggled to find landlords who will accept their vouchers.
In my own reporting, I've spoken to many LA residents — and have also heard from established politicians — that there are unhoused people who are "service resistant," which is meant to imply that there are people who just refuse to get off the street and accept services and housing from the city. However, I've spoken to many unhoused people who have been more than willing to move into permanent housing, but describe waiting for months or sometimes over a year to receive a voucher. 
Meanwhile, the city of LA is increasingly relying on harsh enforcement measures to tear down encampments and force unhoused people out of view of businesses and what the city deems "sensitive use" areas. One way they do this is by utilizing CARE+ sweeps — a program originally intended to provide sanitation services to unhoused people while matching them with housing services. But instead it has resulted in few housing matches, and displaced people from their belongings and access to social workers. 
The city has also turned to establishing anti-encampment zones, which when passed by a member of LA City Council, make it illegal for a person to sit, lie, or sleep in a certain area. In reporting done by Knock LA, we found that this measure similarly results in people having their belongings destroyed, and makes it harder for them to stay attached to services they've relied on. It can also separate them from documents like IDs that they need to navigate the housing system. 
I've also reported on issues with unhoused veterans, who have said they've been subjected to lengthy waits while utilizing HUD/VASH vouchers. While those particular vouchers are not distributed by the city of LA, it's yet another example of county residents who are more than willing to accept housing finding themselves in a sort of purgatory, waiting to be placed while not receiving services they need.
Some have also described HACLA as being difficult to reach and unresponsive, saying that they do not properly follow-up with people who they have already distributed vouchers to. I have also heard from both unhoused people and service providers that once housing vouchers are distributed, HACLA will delay the approval of using the vouchers because they have to conduct burdensome background checks.
Image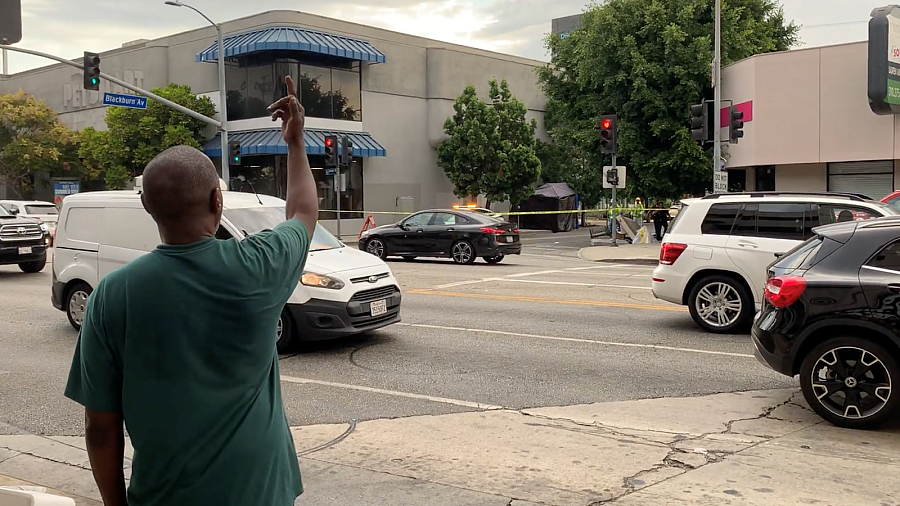 Unhoused people regularly describe to me the challenge of receiving medical treatment while on the street awaiting housing. On average, five unhoused people die per day in LA County. 
Through my reporting for this project for the 2023 California Health Equity Fellowship, I hope to examine and illustrate the issues with HACLA, using first-person accounts, public records, interviews with city and county officials, and with the department itself. 
Ideally, the reporting will illustrate that the notion of "service resistance" among unhoused people is wrongheaded, and that enforcement policies have been crafted to assuage people and public officials who do not want to look at visible poverty. Policies should be focused on improving the housing process, and the first place to look in LA is the often-overlooked HACLA. 
I would sincerely hope that the reporting would outline ways the department could improve its processes, and illuminate solutions that would help unhoused people in Los Angeles be placed in the housing that they so sorely need. I am also hopeful that with Knock LA, we can do this in an educational way that would be of service to all residents.