Animating An Unidentified Source With Innovative Multimedia Journalism
Image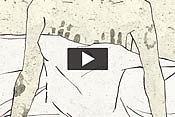 Published on
December 11, 2012
The journalists at California Watch have created a unique animation to visually present the story of a source that couldn't be identified.
The video is part of a series of reports on abuse allegations and mysterious deaths at California's homes for the developmentally disabled. Lead reporter Ryan Gabrielson found evidence that the state's Office of Protective Services, charged with keeping 1,600 residents at five different homes safe, often failed to sufficiently investigate allegations, even when faced with an unexplained death. As Gabrielson poured through 2,000 pages of state documents, one case rose to the top.
"Right in the middle of it was a story of a female who had been raped and impregnated," says Gabrielson.   
The woman's case was one 36 accusations of rape or molestation made by residents of the state-run homes at the hands of their caretakers in the last four years. The California Watch team wanted to tell her story visually, knowing that they could never have Jennifer speak for herself on camera. 
"Animation about rape sounds risky," Gabrielson says. "A lot of news organizations would be hesitant to travel down that path.  But I'm so glad we did."
Before Gabrielson interviewed Jennifer's mom, he and Senior Multimedia Producer Carrie Ching consulted to ensure he got what they both needed.  In the end, Jennifer's mother did not want to be identified either by name or by voice, piling on to the already challenging multimedia project. 
So they settled on a graphic narrative with simple drawings and minimal movement.
"This approach with a graphic novel style was new for us," explains Ching. 
They didn't think a fully animated piece would set the right tone for the delicate subject matter. The team also wanted to make Jennifer as relatable as possible. Gabrielson has learned from working on this year-long reporting project that the public has a hard time digesting stories about the disabled.
"They don't want to face it.  They don't want to think about it," says Gabrielson.
An actor reads excerpts from Gabrielson's interview with Jennifer's mom. The piece focuses on Jennifer's story, not her disability. Its visual simplicity allows the story to speak volumes. You can see "In Jennifer's Room" for yourself below.
"That video, I can't believe the outrage that it produced.  I can't do that with the written word," says Gabrielson, who narrates the video.
It even brought their entire newsroom to tears. 
I asked Ching if she thinks multimedia journalism has arrived. Unlike five years ago, she now believes it's on everyone's radar. Still, many newspapers lack a strong multimedia presence, she says.
"Most of our video hits online don't come from newspaper websites.  They come from the big online publications," explains Ching. She puts The Huffington Post and The Daily Beast in that category. Most of the views of "In Jennifer's Room" came from Jezebel.com.
California Watch has a list of all the publications where Gabrielson's story ran (in the right column). Of the six print outlets that ran the story on their websites, only one – the San Francisco Chronicle – also published the accompanying animation.  Perhaps further evidence that acceptance of multimedia journalism has a ways to go.