Bedside Manners: Should we score doctors the way we score quarterbacks?
Image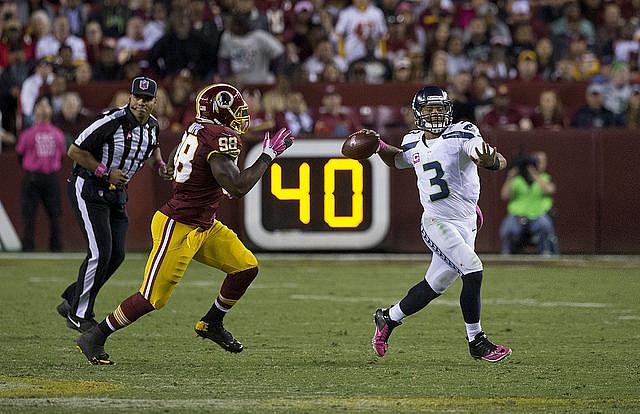 Published on
January 14, 2015
We may need to ratchet down what we expect from health care.
The California Healthcare Performance Information System (CHPI) surveyed about 52,000 patients who had been treated by more than 160 physician groups in California. CHPI then summarized the survey responses based on how patients rated the care they received. On a 100-point scale, the very top scoring physician group received only a 77 percent.
That means 23 percent, or about one-quarter, weren't completely satisfied.
The findings were published by Consumer Reports.
The top score of 77 percent went to Sutter Gould Medical Foundation in Modesto, which has locations throughout the Central Valley. In explaining why Sutter Gould was part of only a small tier of top performers, the group's chief medical officer, Dr. Steven Mitnick, told Consumer Reports:
Any physician who sees any patient within our organization has a record of every note, lab test, and X-ray done on a patient. … The physician always has the most up-to-date information, so he can do the best decision-making.
Yet even the top provider in the survey left one-quarter of patients feeling dissatisfied. You might say to yourself, as I initially did, that this proves there are deep flaws in the health care system. But, might it also show that we've come to expect a too much from health care? In health care, should we assume that the best care still leaves one-quarter of patients unhappy?
Think about sports for a minute.
In baseball, a batting average higher than .300 (or 30 percent) is considered a stellar season. We expect that most at-bats won't result in hits. Derek Jeter's lifetime batting average was .310, and he is a Hall of Fame player and one of the most beloved Yankees of all time.
In football, the quarterback for the Seahawks, Russell Wilson, completed 63 percent of his passes during the 2013 regular season. That means that he either missed a receiver or that the receiver dropped the ball nearly 40 percent of the time.
No quarterback in the league had a percentage higher than 69. Even with 37 percent of his throws going nowhere, Wilson's completion percentage was seventh best in the league, and he went on to lead his team to a decisive Super Bowl victory.
Should we look at health care providers through a similar lens?
The stakes are very different, of course. A win may be a correct diagnosis that prevents years of suffering, and a loss may be a patient dying in the operating room. There are no instant replays to allow us to review mistakes. But, for me, reports like this one underscore how we need to stop thinking about health care solely as what happens when you walk into a doctor's office or a hospital.
And we need to reserve our most serious judgments and reactions for things that have the most serious consequences. It's one thing for a physician's group to leave 23 percent of patients dissatisfied when they are answering questions like, "Did you and your doctor talk about a healthy diet and healthy eating habits?" It's another thing for health care providers to bungle a routine surgery and overdose a patient. The two are linked, though, because, as Consumer Reports has noted, poor performance on a survey may be an indicator of poor performance elsewhere.
In the case of Joan Rivers' death, for example, I wrote recently that no one had been held accountable for what was clearly a surgery gone awry. In a letter dated Jan. 9, the Centers for Medicare and Medicaid Services told the clinic where she died, Yorkville Endoscopy in New York City, that it will no longer receive Medicare or Medicaid funds. According to a story by Anemona Hartocollis in the New York Times, the letter says:
After a careful review of the facts, Yorkville Endoscopy L.L.C. no longer meets the conditions of coverage for a supplier of Ambulatory Surgical Center (A.C.S.) services.
Perhaps if a survey like the annual survey conducted by the California Healthcare Performance Information System had been done, the world would have known more about the standards of care there earlier.
I'll write in my next post about the importance of patients participating in opportunities to speak out and how we can raise the level of performance of those physician groups who consistently rank in the bottom on surveys like these.
Photo by Keith Allison via Flickr.
Related posts
Bedside Manners: Lessons from Consumer Reports patient safety survey