Breathing on the School Bus: Air Quality Compromised, Research Suggests
Image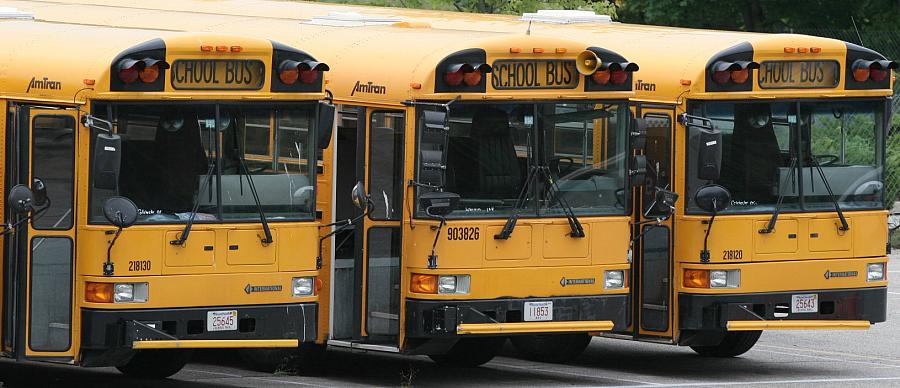 Published on
July 8, 2011
Environmental Health: The classic yellow school bus may be cleaning up its act when it comes to pollution-causing tailpipe emissions, but the air schoolchildren breathe inside those buses isn't getting any healthier, according to a new study examined by Janet Pelley for Chemical & Engineering News.
Obesity: Twenty years ago, no U.S. state had an obesity rate of more than 15 percent. Now, all states are above that rate, according to a new report called "F as in Fat," Melissa Healy reports for the Los Angeles Times. Among some suggested solutions: more physical activity in schools, encouraging adults to exercise, broadening access to affordable and healthy food and using pricing strategies to motivate better food choices.
Race and Health: With advances in genomics and personalized medicine, race is becoming less important than culture when it comes to the best treatment for patients, Elizabeth Landau reports for CNN.
End-of-Life Care: Concerns over hospice care in Georgia are raising questions about whether this form of end-of-life care gets enough oversight, Andy Miller reports for Georgia Health News.
Medicaid: In a large, scientifically rigorous study of whether having Medicaid improves the health of poor people, researchers found that their subjects felt better, were less depressed and were better able to maintain their incomes by using the federal health insurance program, Gina Kolata reports for the New York Times.
Want more from Reporting on Health? Join us, sign up for our newsletter, like us on Facebook or follow us on Twitter.
Photo credit: Alex Starr via Flickr