Coronavirus Files: Boosters for all J&J and some Moderna recipients
Image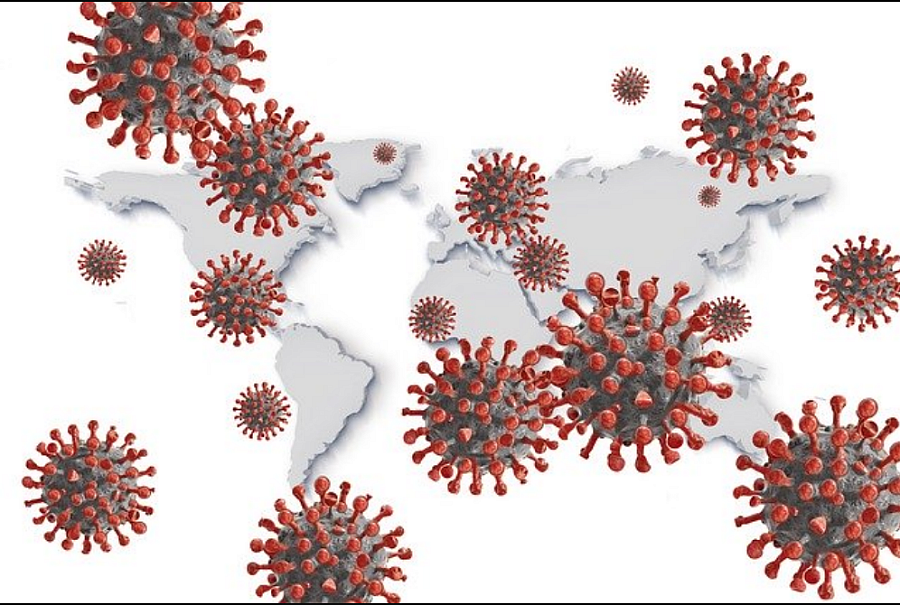 Published on
October 18, 2021
Image

Since April 2020, the Center for Health Journalism has been publishing a special newsletter geared to journalists as they report on one of the biggest and most complex stories of our times. Each Monday, while the pandemic runs its course, The Coronavirus Files will provide tips and resources and highlight exemplary work to help you with your coverage. This week, The Center for Health Journalism's Coronavirus Files Monday newsletter is curated and reported by science writer Amber Dance, PhD. Have a suggestion or a request? Write us at editor@centerforhealthjournalism.org.
Children of color vulnerable to disease, loss of caretakers
The pandemic's racial disparities know no age limit, and children of color have been more deeply affected than their white peers, reports Edwin Rios at 
Mother Jones
. Rios leads with a recent study from the journal 
Pediatrics
, which found nearly two-thirds of the more than 140,000 U.S. children who lost a caregiver during the pandemic were from racial or ethnic minorities. American Indian and Alaska Native children were particularly affected, as were Black and Hispanic children. "For every four COVID-19 deaths, one child was left behind without a mother, father and/or a grandparent," study author and CDC epidemiologist Susan Hillis told 
NPR
. The study covered deaths through the end of June 2021; she now estimates around 175,000 kids have lost a caregiver.
This is just one of the ways the pandemic has disproportionately impacted children of color, writes Rios: "This racist reality isn't limited to adults." Black and Latino children are more likely to contract COVID, to have health conditions that raise risk for severe disease, to require hospitalization, and to develop the chronic, post-COVID inflammatory condition called MIS-C. Black children are more likely to die of the disease than white kids. The same pattern holds true for the flu, reports Catherine Roberts at 
The Washington Post
, with the greatest racial disparities seen in children younger than 5. That's partly due to lower rates of flu vaccination among children of color, a disparity unlikely to change with COVID vaccines. Though COVID-19 vaccines may be authorized for children as young as 5 in a 
matter of weeks
, access will probably be a challenge for many children of color, writes Nada Hassanein in 
USA Today
. "It's not a surprise this is happening," said Dr. Georges Benjamin, executive director at the American Public Health Association. "We obviously had disparities with their parents, so why shouldn't we have disparities with their kids?"
FDA committee supports boosters on slim data
On Thursday, the FDA's advisory committee recommended authorization of Moderna's half-dose booster for people over 65, and those over 18 and at higher risk due to health conditions or riskier jobs. That would match the eligibility guidelines for Pfizer boosters. The committee also recommended boosters for all adults who initially received the Johnson & Johnson vaccine.
Both votes were unanimous, but the committee struggled with limited information. For example, Moderna's booster data was based on 149 people.
"The data are not perfect, but these are extraordinary times and we have to work with imperfect data," 
said FDA committee member
 Dr. Eric Rubin of the Harvard School of Public Health.
A study released last Friday suggests that all three authorized vaccines—Moderna's, Johnson & Johnson's, and Pfizer's — produce robust, cell-based immunity for at least eight months without a booster, reports Sony Salzman at 
ABC News
. Johnson & Johnson's single-dose shot led to lower levels of long-lasting antibodies, while the miRNA vaccines led to a high peak of efficacy before a drop-off. Waning antibodies could allow breakthrough infections, but the body's T cells would then keep that infection mild, Salzman explains.
Moderna's data showed that as time elapsed after recipients' first two shots, antibody levels dropped and breakthrough infections did occur. But compared to Pfizer's shot, Moderna has held up significantly better against severe disease and hospitalization, so the company concentrated its presentation on prevention of mild and moderate disease. A Moderna booster shot did amp up antibody levels fourfold in 87.9% of subjects — narrowly missing the FDA's target threshold of 88.4%, reports Sharon LaFraniere at 
The New York Times
.
 Moderna says the half-size dose should minimize side effects such as fever and aches.
Johnson & Johnson's U.S.-based study found that a two-shot regimen raised the efficacy of the vaccine to more than 90%. However, that trial took place pre-delta, calling into question its relevance now, and studies in other locales did not show such a change. In this case, the committee recommended a second dose two or more months after the first, for anyone over 18 who received that vaccine.
Many of the FDA advisors suggested this dose should more properly be thought of as the second in a two-shot series, rather than a 'booster.' "I think, frankly, this was always a two-dose vaccine," 
said Dr. Paul Offit
 of the Children's Hospital of Philadelphia. The company has not applied for two-dose (non-booster) authorization, because its one-and-done appeal remains high in many parts of the world, writes Helen Branswell at 
STAT
.
Booster shots have already proven popular. Since Aug. 13, more than 
9 million people
 have received a third dose — either because they are immunocompromised or because they were deemed eligible for a third Pfizer shot by the CDC on Sept. 24 (or just because 
they wanted one
). During October, more people are 
getting an additional dose
 than either first or second shots.
Some answers on mixing and matching vaccines
At its Friday meeting, the FDA's vaccine committee discussed but did not vote on data from a new study that gave people boosters that didn't necessarily match their initial vaccine brands. 
The preprint report
, from scientists at the National Institute of Allergy and Infectious Diseases and collaborators, has not yet been reviewed by other scientists.
The research involved nine groups of people (about 50 per group) who got an initial series of one of the three authorized vaccines, and were then randomly assigned to one of the three vaccines for a booster (epidemiologist Katelyn Jetelina has a handy diagram 
on her blog
). Mixing brands appears to be safe, though it didn't allow participants to dodge flu-like side effects. And the winning combination among study participants — at least as imperfectly measured by antibody levels — was J&J first, then Moderna as a boost. A Pfizer booster was also effective for people who initially received Johnson & Johnson. For those who received Pfizer first, a Pfizer booster was good but Moderna was even better; either mRNA vaccine was fine as a booster for people who started with a Moderna course.
The FDA has not had time to analyze the study in detail, so no decision could be made yet. At the meeting, Peter Marks, director of the FDA's Center for Biologics Evaluation and Research, suggested emergency authorization of boosters that differ from initial vaccines 
is possible
. Other experts have voiced similar thoughts, reports 
The New York Times
: Immunologist Scott Hensley of the University of Pennsylvania said, "Folks having the Johnson & Johnson should probably get an mRNA booster."
CDC urges pregnant people to get vaccinated
Low vaccination rates among pregnant people, combined with high risk for severe illness, recently prompted the CDC to release a 
health advisory
 promoting vaccination among those who are pregnant, recently were pregnant, or may soon become pregnant. The agency cited COVID-19 risks not only to the health of the pregnant person but also to the baby, such as preterm birth and stillbirth. More than 22,000 pregnant people have been hospitalized, and 
at least 180 have died
 since the pandemic began. "I really can't blame these women for being confused and not feeling comfortable taking the vaccine," Dr. Nida Qadir of the Ronald Reagan UCLA Medical Center told Brittany Shammas at 
The Washington Post
. The CDC did not formally recommend the vaccine for pregnant people until August, and vaccine trials with pregnant subjects are only underway now.
What we're reading