Coronavirus Files: Boosters get go-ahead for all adults; pills may be authorized next
Image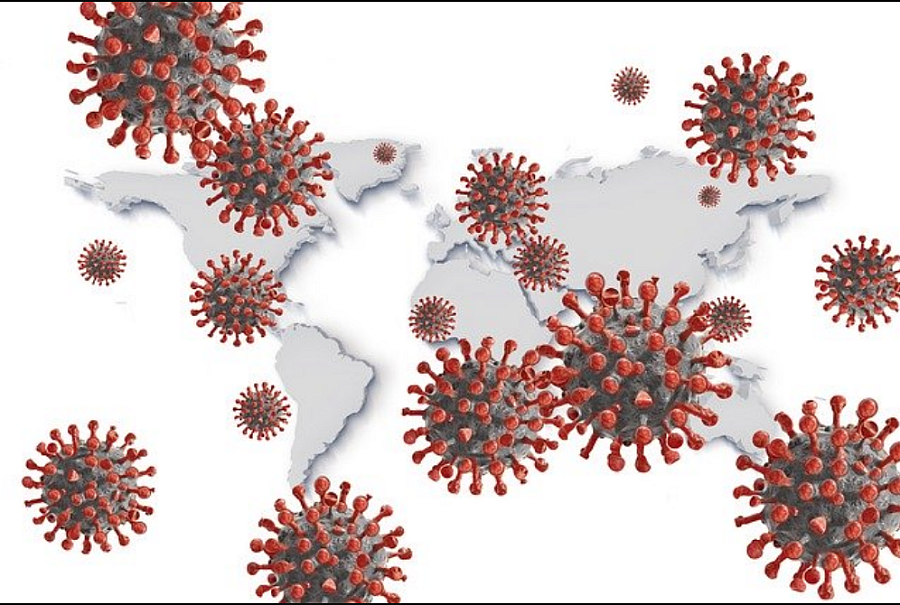 Published on
November 22, 2021
Image

The Coronavirus Files is a newsletter geared to journalists reporting on one of the biggest and most complex stories of our times. Each Monday, The Coronavirus Files provides tips and resources and highlights exemplary work to help you with your coverage. The newsletter is curated and reported by science writer Amber Dance, Ph.D. Have a suggestion or a request? Write us at editor@centerforhealthjournalism.org.
Racial disparities feared in kids' vaccinations
Nearly 
one in 10 children
, ages 5 through 11, got their first COVID vaccine in the first two weeks after they became eligible, according to White House estimates. But is the newly vaccinated population skewed by race, as has been the 
case for adults
? Few health systems have released numbers to address that question, report Annie Ma and Mike Melia at 
AP
.
"Community leaders fear that Black and Latino kids are falling behind," the pair write. From data that are available, it's clear that patterns vary across the United States. White children are more likely to be vaccinated in Michigan, Connecticut and Washington D.C., but Black, Latino and Asian teens have higher vaccination rates in New York City.
These differences impact education because unvaccinated children, if exposed to COVID-19, typically must quarantine away from school. Many schools are adopting a 
"test-to-stay" policy
, but access to the 
expensive
, rapid tests such programs rely on 
remains a challenge
.
Taken together, a race gap in vaccination and testing could put underserved children at further disadvantage during an important and challenging year back in the classroom. Black and Latinx students are among the most likely to be struggling academically, as are those who didn't attend in-person school last year, writes Jackie Mader of 
The Hechinger Report
.
CDC committee unanimously endorses boosters for all adults
The CDC's vaccine advisory committee 
voted 11-0 on Friday
 to allow all adults to get COVID-19 booster shots six months after completing the initial series of Moderna or Pfizer vaccinations.
The advisors stopped short of saying all adults ought to get boosters, concluding that people age 50 or older should do so, while those between 18 and 50 may consider their "individual benefit and risk." Adults of any age living in long-term care facilities are also encouraged to get a booster.
All adults who started with Johnson & Johnson's vaccine were previously advised by the CDC to get a booster two months later.
At least 31 million adults in the U.S. have already received a booster.
The booster authorization means more people face the choice of which booster to get. Mix-and-match boosting was 
authorized in October
 for older and high-risk individuals, but CDC's website offers 
no specific guidance
.
It can be a tricky decision, as Tina Hesman Saey lays out at 
Science News
; a combination of science and availability led her to stay with Pfizer for her booster shot.
A National Institutes of Health study 
posted online last month
 suggested that Moderna's booster yielded the best results, with Pfizer close behind.
Committee members noted their decision wasn't the final world on the ideal series of COVID vaccinations, with more changes likely as data accumulate.
New analysis: Wuhan market was likely COVID ground zero
The debate over the origins of COVID-19 was renewed last week by an analysis in the journal 
Science
 of the earliest cases in Wuhan, China. Evolutionary biologist Michael Worobey of the University of Arizona dug into hospitalization dates for 19 of the earliest cases of "unexplained pneumonia" that arose two years ago, and 10 were linked to the Huanan seafood market.
None of these were likely to be "patient zero," the very first human case. That person probably didn't get sick enough for hospital care, and the virus likely spread for weeks before officials noticed.
However, Worobey's efforts suggest the first known case of COVID-19 was not the previously reported accountant with no link to the market, but rather a seafood vendor on site. She first noticed symptoms on Dec. 10, 2019, as was reported in 
The Wall Street Journal
.
"In this city of 11 million people, half of the early cases are linked to a place that's the size of a soccer field. It becomes very difficult to explain that pattern if the outbreak didn't start at the market," Worobey told 
The New York Times
.
But there's still no smoking gun, and there 
may never be
. "It's as reasonable a hypothesis as any," commented Dr. W. Ian Lipkin, a virologist at Columbia University. "But I don't think we're ever going to know."
Anti-COVID pills could reach high-risk people by year's end
An FDA advisory committee will
convene Nov. 30
 to discuss Merck's application for its antiviral molnupiravir. Specifically, the company seeks authorization to use the pill for mild or moderate COVID-19 in people who are high risk of severe disease.
Pfizer last week also 
requested authorization
 for its antiviral pill, Paxlovid, for high-risk patients. The U.S. government has already ordered 10 million courses of Paxlovid, about twice as many as it committed to for molnupiravir, reports Manas Mishra at 
Reuters
.
STAT
 summarizes what we do and don't know about the medications:
Data released by both companies, via press release, seem to give Pfizer's drug the edge against hospitalizations, but the trials weren't exactly the same. Both medications prevented deaths.
Neither company has completed studies of vaccinated patients, or people who take the antivirals before symptoms appear.
The medications also work differently. Molnupiravir interferes with the copying of the viral genome. Similar drugs can cause birth defects in animals, Mishra notes, though Merck claims there's no evidence of this in humans.
Paxlovid allows the virus to copy its genes, but then prevents it from completing assembly of new viruses later. It's part of a class of drugs, called protease inhibitors, with a long history. But it requires a second drug, ritonavir, to stay in the body long enough to work.
These pills would be much more convenient than the only antiviral authorized so far, remdesivir, or antibody infusions, both of which must be delivered intravenously. However, the new pills must be taken early in infection to be effective. 
Evidence is also building that common antidepressants, such as Prozac, may prevent death from COVID-19, writes Kristen Monaco at 
MedPage Today
.
"It's important to find as many options as possible," said Dr. Tomiko Oskotsky of UC San Francisco, author of a 
recent study
 that linked antidepressant use and lower risk of death. "A particular drug or treatment may not work or be well tolerated by everyone."
White House to spend billions on vaccines for other nations
Last Wednesday, the Biden administration announced a plan to boost U.S. manufacturing of vaccines. The goal is to produce at least 1 billion doses annually to supply other nations, while also readying the U.S. for future pandemics.
The White House intends to do this by partnering with vaccine-makers such as Pfizer and Moderna, though neither company has agreed to the deal, reports 
The Washington Post
.
Critics said that by focusing manufacturing in the U.S., the move will not do enough to support global needs. "In order to gain the upper hand on this and future pandemics, manufacturing should be spread around the world," said Robbie Silverman of Oxfam America in a statement.
Overdoses rose during lockdown, but suicides may lag
Drug overdose deaths broke a terrible record last week, with an estimated 100,000 deaths in the span of a year. Experts blamed the synthetic opioid fentanyl as well as pandemic lockdowns, which left people isolated and unable to access treatment or social support, writes Mike Stobbe at 
AP
.
Despite that isolation, suicide rates dropped a bit during the pandemic, particularly among three demographics: women, white, and middle-aged people, reports Theresa Tamkins at 
BuzzFeed News
.
That pattern could change, said Deb Stone, a lead behavioral scientist at the CDC. "Based on prior disasters, suicide rates sometimes dip only to go back up again after the immediate crisis has passed," she told Tamkins. "We must remain vigilant, and work to address suicide in populations disproportionately impacted." Among those populations at risk are Native Americans and LGBTQ+ individuals.
From the Center for Health Journalism
APPLY NOW: 2021 Impact Funds
The USC Center for Health Journalism's Impact Funds provide reporting support — funding and mentoring — to journalists who think big and want to make a difference. The 
National Impact Fund
 supports reporting on health equity and health systems across the country. The 
California Impact Fund
 supports reporting that brings untold stories to light in the Golden State.
Applicaiton deadline Nov. 30.
What we're reading
Events and Resources
The latest poll from the Kaiser Family Foundation 

COVID-19 Vaccine Monitor

 focuses on misinformation and the media.

Find contact information for local health departments across the country with this 

directory

 

from the National Association of County Health Officials. (H/t 

COVID-19 Data Dispatch

)