Coronavirus Files: CDC to address failures, boosters coming soon
Image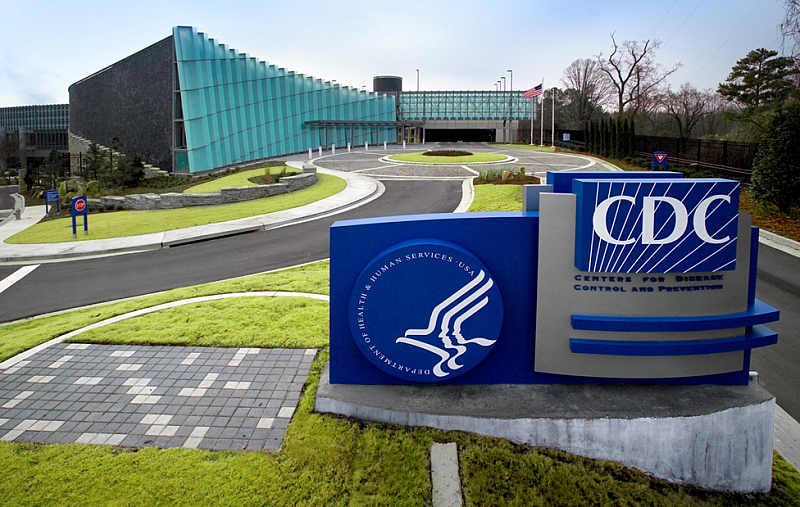 Published on
August 22, 2022
Have a suggestion or a request? Write us at editor@centerforhealthjournalism.org.
Image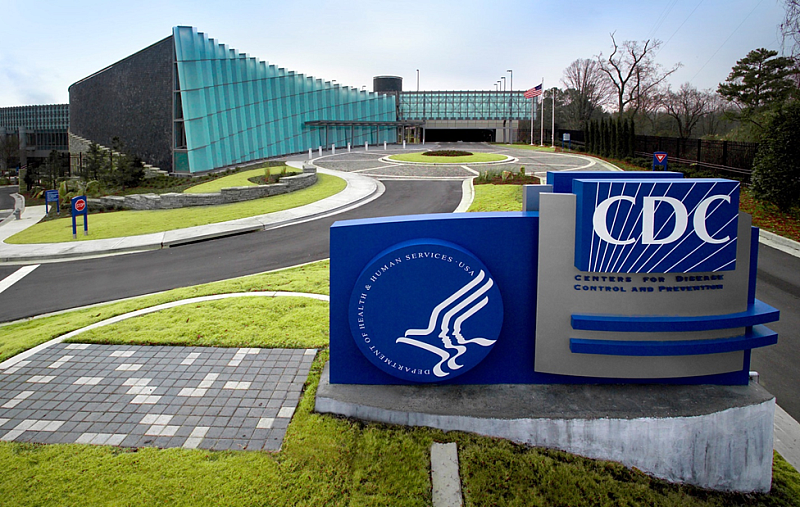 CDC plans overhaul amid critiques of latest loosened recommendations 
After more than two years of a bungled U.S. COVID response, the CDC is acknowledging its mistakes and pledging to improve.
"In our big moment, our performance did not reliably meet expectations," said agency director Dr. Rochelle Walensky on Aug. 17. She promised a new agency culture with a stronger focus on action for public health.
The changes are Walensky's response to a report based on interviews with about 120 CDC employees. The report said it "takes too long for CDC to publish its data and science" and that the guidance is "confusing and overwhelming," according to Sasha Pezenik at ABC News.
Part of the overhaul includes restructuring the communications office and updating the website with simpler language.
The slow release of CDC research findings stemmed, in part, from a promotion system that incentivized publication in the agency's Morbidity and Mortality Weekly Report, report Lena H. Sun and Dan Diamond at The Washington Post. The CDC now plans to release more data by preprint, which is faster.
One of the problems has been a focus on research rather than public health management, reports Joyce Frieden at MedPage Today. "CDC is a great organization, but it has always functioned like a big academic health system and not an emergency response entity," Dr. Georges Benjamin, executive director of the American Public Health Association, told her.
Another problem was that the staff in charge of outbreaks changed every few months, creating a disjointed response and confusion about who was in charge. According to The Post, Walensky is considering a minimum six-month rotation for staffers charged with handling outbreaks.
The shakeup comes on the heels of criticism over CDC's latest loosening of COVID-19 guidelines. Notably, the agency eliminated the recommendation for people exposed to COVID-19 to quarantine. It continues to recommend isolation for at least five days for people who have symptoms or test positive.
Some experts noted the agency seems to be "leading from behind," acknowledging what people are already doing rather than recommending what they should do.
The latest guidelines are "leaving decision-making mainly to individuals and local officials who lack public health training," opine professors Wendy Netter Epstein and Daniel Goldberg in the Los Angeles Times. Putting the onus on individuals to avoid illness disproportionately harms low-income communities and people of color, they write.
Meanwhile, the U.S. seems to be repeating its public health missteps with monkeypox. The nation has more cases than any other country in the world.
Outsiders praised Walensky's plans to fix the CDC, but noted Congressional approval and funding will be needed for some changes — and that it will be difficult to change the agency's culture, as Helen Branswell reported at STAT.
"It's an agency run by geeks. It's run by doctors and Ph.D.s," Dr. Jay Varma, director of the Cornell Center for Pandemic Prevention and Response and a former CDC employee told Branswell. "They're really good at hypothesis-driven research and analyzing information and making predictions about what might happen. What they're really bad at is managing people in an effective way."
Study finds COVID-related discrimination on AirBnb
Pandemic scapegoating led to a 12% reduction in AirBnb bookings for hosts with Asian-sounding names, according to a new Harvard Business School working paper.
The researchers based their study on data from New York City in 2019 and 2020, using the quantity of reviews as a proxy for bookings.
The authors suggest the platform could minimize racism by hiding host names and photos until a reservation is made. AirBnb is eager to counter discrimination and looking into the research, reports Anissa Gardizy at The Boston Globe.
This latest finding is an example of discrimination against members of the Asian American and Pacific Islander (AAPI) community that has, at times, been much more sinister, even violent, during the pandemic. The latest report from Stop AAPI Hate documented nearly 11,500 hate incidents through March 2022 — mostly harassment but also physical assault and shunning.
"If you're only watching the news, you aren't getting the full picture of what AAPIs are experiencing," the organization's co-founder Russell Jeung told Michelle De Pacina at Yahoo! News.
White House promises new boosters by September
White House COVID coordinator Dr. Ashish Jha has predicted that updated booster shots could be available for adults within a couple of weeks, assuming the FDA and CDC give the new formulations their approval, reports Cheyenne Haslett at ABC News.
Jha also expressed hope that the government would be able to buy enough doses for everyone in the U.S., but the Biden administration is waiting for Congress to open its purse. So far, it's only been able to afford a contract for 171 million doses from Pfizer and Moderna.
That might be enough — after all, only 108 million people got their first booster shot.
A recent poll from the University of Michigan found that among adults over 50 who have already received at least one vaccine dose, 61% are very likely to seek the new booster.
These new mRNA vaccines, which target the omicron BA.4/5 spike protein as well as the original spike, will be authorized based not on human trials, but on their performance in mice, explains Rob Stein at NPR. Data from human trials aren't expected until mid-autumn.
The United Kingdom has already approved a new booster from Moderna, but that one targets the original omicron variant, for which human data are already available. U.S. regulators chose to take aim at the more recently circulating variants.
Last week Novavax requested authorization for its booster shot — a protein-based vaccine tailored to the original coronavirus strain. At an FDA meeting earlier this summer, the company said this shot generated significant antibodies against omicron BA.5 without needing any change to the formula.
If Novavax is authorized alongside mRNA boosters, it could set up a debate over which type of booster is the best to maximize Americans' immunity before the upcoming winter, when COVID is expected to surge yet again.
Experts are also likely to be debating the best time for people to get a COVID booster, because earlier isn't always better.
"The concern is that someone who gets a shot in, say, September, may lose a chunk of their protection if the peak of the season is going to be in February," writes Andrew Joseph at STAT. "Complicating the process is that scientists don't have a sense yet — after only two winters with SARS-CoV-2 — about just when the virus might peak."
Jha also said that the White House may soon stop purchasing COVID-19 vaccines, tests and treatments on behalf of Americans, reports Brenda Goodman at CNN.
"My hope is that in 2023, you're going to see the commercialization of almost all of these products," Jha said at a U.S. Chamber of Commerce Foundation event. "Some of that is actually going to begin this fall."
Neurological consequences of COVID may linger for years
Brain fog can persist for at least two years following a bout with COVID-19, according to a new study in The Lancet Psychiatry.
Risks for other neurological conditions, such as dementia and psychosis, also remains heightened for years, and at rates higher than those for other respiratory infections.
The study was based on the medical records of about 1.25 million people who were diagnosed with COVID, mostly in the U.S.
It found that the risk for mood disorders, such as anxiety and depression, was higher in the months immediately following illness but dropped quickly.
Children who had COVID were less likely to suffer neurological consequences than adults, but still had higher risk for seizures and psychiatric disorders than kids recovering from other infections.
The study authors, from the University of Oxford, characterized the absolute risk for neurological consequences as relatively low overall, but "nontrivial," reports Elizabeth Cooney at STAT.
The study had several caveats. For example, some neurological symptoms may go unrecorded by providers.
"This is only pickup up very blunt stuff," said Dr. Steven Deeks of UCSF, who was not involved in the study. "At the end of the day, it provides additional proof that long COVID is real, that some people can have profound symptoms, and that they can persist for a couple of years."
From the Center for Health Journalism
Webinar: The youth mental health crisis
U.S. children and teens have struggled with increasing rates of depression, anxiety and suicidal behavior for much of the past decade. Join us as we explore the systemic causes and policy failures that have accelerated the crisis and its inequitable impact, as well as promising community-driven approaches and evidence-based practices. The webinar will provide fresh ideas for reporting on the mental health of youth and investigating the systems and services.
Aug. 24, 11:30 a.m.–12:30 p.m. PT. Sign-up here!
We're hiring!
The USC Center for Health Journalism at the Annenberg School for Communication and Journalism is seeking two Engagement Editors and a social media consultant to join its team. Learn more about the positions and apply to join our team.
What we're reading
Events & Resources