Coronavirus Files: Coronavirus Files: Young Adults Outpaced Other Age Groups in COVID-19 Cases this Summer
Image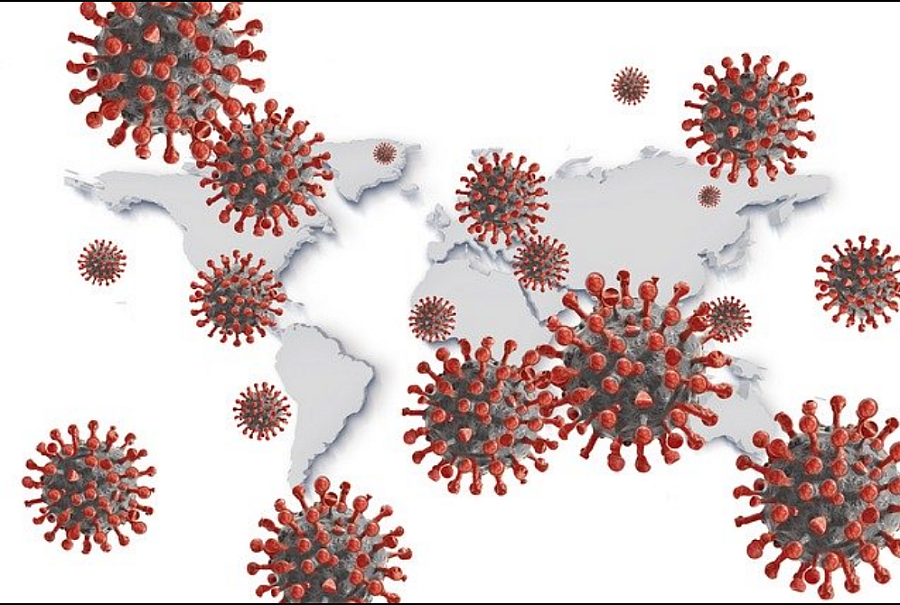 Published on
September 28, 2020
Since April, The Center for Health Journalism has been publishing a special newsletter geared to journalists as they report on one of the biggest and most complex stories of our times. Each Monday, while the pandemic runs its course, The Coronavirus Files will provide tips and resources and highlight exemplary work to help you with your coverage. This week, The Center for Health Journalism's Coronavirus Files Monday newsletter is curated and reported by community editor Chinyere Amobi. Have a suggestion or a request? Write us at editor@centerforhealthjournalism.org.
From the Center for Health Journalism: Young Journalists Share Stories of Pandemic Life & Systemic Racism

Sign up for this Wednesday's Webinar
Young people have seen their lives upended during the COVID-19 pandemic. High school seniors saw their proms and senior traditions thwarted, and as fall gets underway, university life has been disrupted — with many classes either cancelled or moved online in the face of campus COVID-19 outbreaks across the U.S. Meanwhile, young people are experiencing the economic and mental health toll of the pandemic. At the same time, these young people also acutely feel the weight of our nation's reckoning with systemic racism and police violence. Join us as we hear from three young journalists as they discuss the challenges confronting their generation.
Sign up here
 for the 
September 30 
webinar at 
10 a.m. PT / 1 p.m. ET
.
The Health Divide: COVID-19 upticks in NYC's Orthodox Jewish community
After an April spike, which saw new daily case counts routinely exceeding 9,000 and hospitals overrun, New York City has reported much more controlled COVID-19 transmission over the past several months. However, officials are now 
seeing worrisome upticks
 in spread in parts of Brooklyn and Queens, particularly within Orthodox Jewish communities. "One city health official estimated that about a quarter of new COVID-19 cases in New York City appeared to be emanating from Orthodox Jewish communities, though the official acknowledged that at present the data was imperfect," writes 
Joseph Goldstein
 of 
The New York Times
. Public health officials have had issues encouraging and enforcing social distancing and mask wearing within such communities, where crowded living conditions and large communal gatherings are common. 
And as debates continue over how to fairly distribute an eventual COVID-19 vaccine, experts caution that bias might already be at play. "It turns out that a couple of the leading vaccine candidates have potential 
bias baked right into their biological design
, such that they might be most effective at preventing illness when administered to the wealthiest populations in the world," writes 
Roxanne Khamsi
 of 
Wired
. The design of Russia's Sputnik V vaccine and another from China's 
CanSino Biologics
 use an engineered version of a milder, common virus as a delivery system. The problem is that if your body has fought off this virus in the past, the resulting antibodies may dampen or even neutralize the new vaccine. This may disproportionately disadvantage lower income countries, where a much higher percentage of citizens have been exposed to viruses used in or related to those used in the vaccine design.
CDC Reverses Position on Airborne Transmission
In the 
CDC's
latest about-face
, the agency deleted a statement acknowledging airborne transmission of the COVID-19 virus, saying that the language was draft text posted to its official website in error. This is the third major revision to guidelines or information from the agency since May. Scientists and public health experts who'd long warned of the risk of airborne transmission scarcely had time to applaud the 
CDC's
 new mention of it in their guidelines before the statement was yanked. "Experts who reviewed the 
CDC's
 Friday post had said the language change had the power to shift policy and public behavior," write 
Tim Elfrink
, 
Ben Guarino
 and 
Chris Mooney
 for 
The Washington Post
. "Some suggested it should drive a major rethinking of public policy – particularly at a time when students in many areas are returning to indoor classrooms." Since the beginning of the pandemic, the public has been urged to wear a mask, stay six feet apart, and wash hands frequently. The 
CDC's
 erasure about airborne transmission could have grave consequences as we enter the flu and holiday season, as colder weather pushes people to congregate indoors. 
US COVID-19 Death Toll Hits Tragic Milestone
"The 
U.S. death toll from COVID-19 surpassed 200,000
 on Tuesday – reaching what was once the upper limit of some estimates for the pandemic's impact on Americans," writes 
Bill Chappell
 of 
NPR
. Some experts are now warning that the death toll could nearly double by the end of this year if stricter prevention measures are not enforced. The U.S. currently has far more reported cases than any other nation in the world and has seen more than 20% of worldwide COVID-19 deaths despite comprising less than 5% of the global population. "I am concerned that, by and large, the U.S. population is getting numb to these numbers, and grim milestones such as 200,000 deaths or nearly 7,000,000 confirmed cases will probably not get people's attention to spur more personal control measures," 
Emory University
 professor 
Bob Bednarczyk
 told 
Chappell
.
Older Americans made up the majority of coronavirus cases during the spring months of the pandemic, but recent research from the 
CDC
 reveals a 
significant shift this summer
: 20% of COVID-19 cases between June and August occurred in adults in their twenties — more than any other age group. The study suggests that this population could be a major driver of community spread of the virus, threatening more vulnerable age groups. "Coronavirus symptoms are often mild or nonexistent in younger adults, making it more likely that they'll unknowingly pass it to those with health issues," writes 
Tanasia
Kenney
 of 
The Miami Herald
.
And Don't Miss...