Coronavirus Files: FDA considers boosters for all adults amid threat of winter surger
Image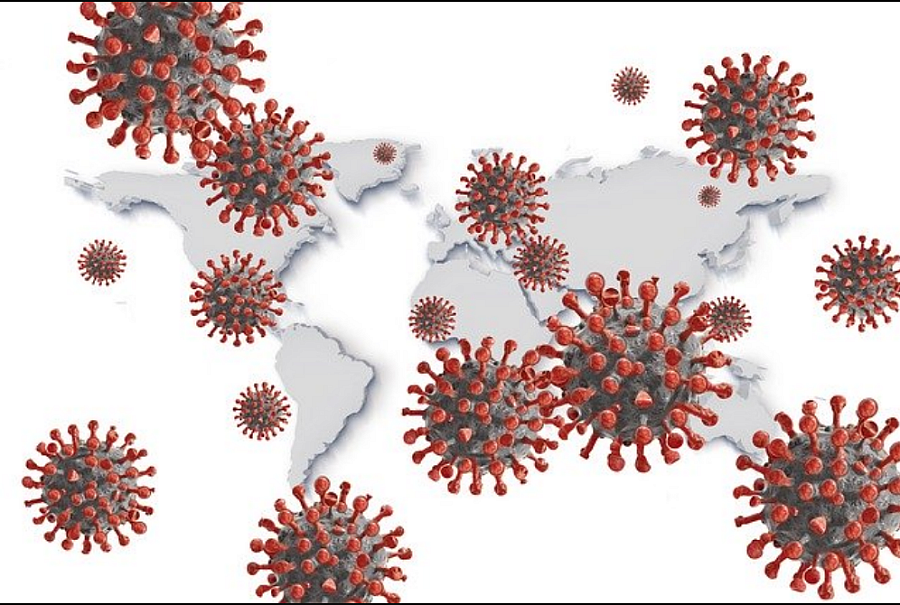 Published on
November 15, 2021
Image

Since April 2020, the Center for Health Journalism has been publishing a special newsletter geared to journalists as they report on one of the biggest and most complex stories of our times. Each Monday, while the pandemic runs its course, The Coronavirus Files will provide tips and resources and highlight exemplary work to help you with your coverage. This week, The Center for Health Journalism's Coronavirus Files Monday newsletter is curated and reported by science writer Amber Dance, PhD. Have a suggestion or a request? Write us at editor@centerforhealthjournalism.org.
Eviction crisis simmers while inflation rages
When the Supreme Court ended the Biden administration's eviction moratorium in 
late August
, some advocates expected a flash flood of evictions. Instead, it's been more like a slow-moving mudslide, reports Sophie Kasakove in 
The New York Times
.
Eviction filings went up by about 10% in September, and another 14% in October, according to Princeton University's Eviction Lab. While several states have their 
own protections in place
, many are phasing those out or have already done so.
"In places that don't have protections, these numbers are increasing pretty quickly," Peter Hepburn of the Eviction Lab told the Times. "We don't know where the ceiling is."
Meanwhile, Janie Har at 
AP
 reports that food banks are having a tough time fulfilling the needs of the many families experiencing food insecurity due to the pandemic or other causes. Surging inflation rates, the 
worst since 1990
, are compounding the difficulty for individuals as well as the banks by making groceries and goods more expensive.
"Some banks worry they won't have enough stuffing and cranberry sauce for Thanksgiving and Christmas," Har writes.
Rising costs can be traced back to the pandemic, explain Alberto Cavallo and Oleksiy Kryvtsov at 
EconoFac
t
. "COVID supply disruptions," they write, "were still an important driver of inflation a year after the start of the crisis."
Pfizer seeks authorization to boost nearly everyone
About 900,000 children in the 5 to 11 age group received their 
first COVID vaccination
 in their very first week of eligibility — that's about 3% of the 28 million children who are newly eligible.
The FDA is now turning its attention back to adults, after Pfizer requested the agency authorize booster doses for everyone age 18 and older.
This is very similar to the company's request in August, when Pfizer suggested boosters for everyone 16 and up. Following an advisory committee meeting in September, the FDA declined to support the shots for low-risk adults under 65.
What's changed? Pfizer now has more data about waning immunity after the original two-dose program, from a study of 10,000 people. There were reportedly 109 cases of COVID in people who didn't get boosters, compared to 
only five in the boosted population
. That means the booster restored the vaccine to more than 95% efficacy in the study.
Plus, almost 25 million adults in the U.S. have received boosters — that's more than 12% of those who already had both initial shots. There haven't been any major problems, suggesting these shots are safe, reports 
The Washington Post
.
Some states have already taken things into their own hands. Both 
Colorado
 and 
California
 have announced all adults are eligible for boosters within their borders.
But not everyone is on board with boosters for all, reports Molly Walker at 
MedPage Today
. Some experts say the money spent on booster shots would be better spent reaching people who still need their first shots, at home and abroad, and in more rapid testing.
The FDA is expected to analyze the risks and benefits before making a decision without consulting its advisory committee, 
perhaps before Thanksgiving
. The CDC's advisors may be called to consider expanded access to boosters, and CDC director Rochelle Walensky is reportedly waiting to see all the data before deciding, according to 
The Washington Post
.
WHO warns U.S. of winter surge
This is happening on top of the fact that national case rate following the delta surge is already higher than the peaks of the first and second waves last year, notes University of Texas epidemiologist Katelyn Jetelina on her
blog
. "This is not how we want to enter the winter season — when coronaviruses typically thrive," she writes.
Competing messages from pop icons inform, misinform public
Vaccines work: the current U.S. case rate is six times higher in unvaccinated than vaccinated people, and the death rate is 12 times higher among the unvaccinated. But some Americans are getting muddled messages from diverse, and sometimes unlikely, sources of health advice.
Unvaccinated Green Bay Packers quarterback Aaron Rodgers, who recently tested positive for COVID, unleashed "a stream of misinformation and junk science," write reporters Ken Belson and Emily Anthes at 
The New York Times
. Rodgers' anti-vax comments left doctors "disheartened," the pair write, because it will make it harder for them to persuade patients to roll up their sleeves.
Meanwhile on Sesame Street, Big Bird, who is officially 6 years old, got his first shot, the Muppet announced on 
Twitter
, adding that his wing was a little sore.
The posting "ruffled some conservatives' feathers," writes Rachel Treisman at 
NPR
. Sen. Ted Cruz of Texas called the tweet "government propaganda," while Fox News contributor Lisa Boothe likened it to "brainwashing." Such partisanship is fueling a widening gap in death rates between red and blue counties, writes David Leonhardt at 
The New York Times
.
The truth is that while real birds are neither known to be 
at risk for COVID-19
 nor eligible for vaccination, humans ages 5 and up are both. The U.S. surgeon general recently released a 
guide
 to fighting misinformation, reports Cheyenne Haslett at 
ABC News
. Top tips: Listen, empathize, and point to credible sources of information; don't publicly shame people.
From the Center for Health Journalism
APPLY NOW: 2021 Impact Funds
The USC Center for Health Journalism's Impact Funds provide reporting support — funding and mentoring — to journalists who think big and want to make a difference. The 
National Impact Fund
 supports reporting on health equity and health systems across the country. The 
California Impact Fund
 supports reporting that brings untold stories to light in the Golden State.
11/16 Webinar: Sam Quinones on America's fentanyl and meth crisis
Overdose deaths have risen by nearly 30% during the pandemic. In his new book, award-winning journalist and author Sam Quinones uncovers why the drug crisis has become worse. He'll talk with Michelle Levander, director of the Center, about how he reports on the shift to cheap fentanyl, drug trafficking, and more.
What we're reading