Coronavirus Files: FDA plans updated booster shots for fall
Image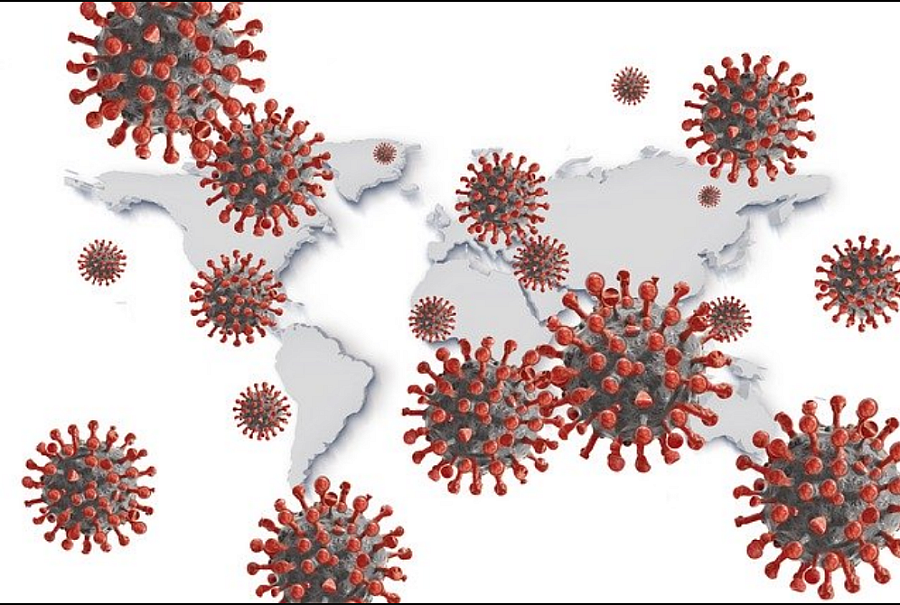 Published on
July 6, 2022
Image
Have a suggestion or a request? Write us at editor@centerforhealthjournalism.org.
Paper points to structural racism behind COVID deaths
Data from Louisiana point to social, economic and environmental stressors that stem from racism as key factors underlying the higher death rate among Black communities during the pandemic.
"A series of discriminatory practices, including employment discrimination, poor access to education, housing and medical care, all contribute to higher disease rates in this population," writes Gianna Melillo at The Hill, reporting on the new research.
She notes that 98% of Louisiana's population lives in a region with too few health professionals to meet the need.
The authors of the study, from the University of Maryland, considered social stressors based on housing issues such as rates of crowding and racial segregation; health care access such as low rates of insurance and lack of clinics; economic factors including unemployment rates and median household income; and environmental quality such as release of toxic chemicals and drinking water quality violations.
They also considered health issues such as diabetes and obesity, which amplify the risk for severe COVID, and the COVID exposure levels in each parish.
Black residents were concentrated in areas with higher levels of these kinds of stress, which in turn created the higher rates of COVID-19 deaths.
The effects held in both densely populated communities near New Orleans and Baton Rouge and in more sparsely populated areas.
The study authors refer to the extra burden for Black communities as a "COVID-19 syndemic," a term that describes how multiple epidemics interact to amplify disease burden in a population.
FDA calls for omicron-specific fall booster
New COVID-19 boosters are coming this fall, the FDA announced Thursday in the wake of an expert advisory committee meeting that considered the makeup of future vaccines.
The expert committee struggled with incomplete data and the impossibility of predicting the pandemic's trajectory, but ultimately came down on the side of new "bivalent" boosters encoding both the original coronavirus spike and a spike representing the latest versions of the omicron variant, BA.4 and BA.5, which together are now dominant in the United States. The spike proteins of BA.4 and BA.5 are identical, so only one additional component is necessary to update vaccines for both.
Vaccine-makers presented their latest data on booster formulas for different variants, but the results did little to clarify the situation for the committee.
Pfizer reported that its booster targeting BA.1, an earlier omicron variant, led to more anti-omicron antibodies than the original vaccine. The booster encoding only the omicron spike was more effective than a bivalent shot that also included the original spike mRNA.
In contrast, Moderna advocated a bivalent approach, which the company's president Dr. Stephen Hoge said resulted in longer-lasting antibodies compared to single-spike formulas.
Amid those apples-and-oranges results, Novavax then tossed in a pineapple. Novavax's Dr. Gregory Glenn argued that no update is necessary for its protein-based vaccine to combat the latest omicron variants. A booster of the company's original formula, Glenn said, resulted in anti-BA.5 antibodies at levels comparable to the antibodies it produced against the original strain. Novavax is still awaiting emergency authorization of its two-dose primary series.
Some experts said they were impressed with Novavax's findings, but the committee finally voted 19-2 in favor of changing the formulas for boosters to include an omicron variant.
Pediatrician Dr. Paul Offit, one of the two dissenters, co-authored a STAT opinion piece with immunologist John P. Moore in which the pair expressed concern about rushing the decision on updated boosters without complete data. They noted that omicron-specific booster shots from Pfizer and Moderna increase the amount of neutralizing antibodies against omicron by twofold or less. It's not clear if that will translate to significantly enhanced real-world protection against infection or disease.
At the FDA advisory committee meeting, virologist Kanta Subbarao presented the World Health Organization's preference for vaccines containing the BA.1 omicron variant, citing its status as the variant that's most evolutionarily distinct, so far, from the original virus from Wuhan, China. The hope is that a booster based on the original and omicron BA.1 strains together could create immunity against the broadest spectrum of possible future variants.
But the FDA's Dr. Peter Marks has opined that any new vaccine should target the most recent versions of the virus in circulation, which would be BA.4 and BA.5. These variants are also quite distant, evolutionarily speaking, from the original coronavirus. Several committee members endorsed this approach.
Vaccine-makers said they could have bivalent shots with the BA.4/5 spike ready by fall, assuming regulators approve them speedily. The FDA will not require clinical trial data to authorize the vaccines, reports Michael Erman at Reuters.
The primary series of vaccinations with Pfizer and Moderna mRNA vaccines will remain the same, reports Noah Weiland at The New York Times.
Some questions remain. For one, will Novavax have to update its shots for omicron as well?
Regulators must also decide if and how to roll out updated boosters for children, given those trials lag behind adult studies.
Those won't be the last COVID-19 vaccine decisions to be made. Several other options for future vaccines are still in development. Pfizer and its partner BioNTech announced on Wednesday that they will soon begin tests of a "universal" vaccine it expects to protect against not only the SARS-CoV-2 behind the pandemic but other coronaviruses as well, reports Ludwig Burger at Reuters.
Long COVID goes unrecognized, especially in seniors
One in 13 U.S. adults have long COVID — but many don't know it, writes Jamie Ducharme at Time.
Because long COVID symptoms such as fatigue and mental fog can differ from symptoms of acute COVID-19, and can arise later, it can be difficult for people to make the connection, said Hannah Davis of the Long COVID Patient-Led Research Collaborative: "When you had COVID … and then two months later you stop being able to drive, you're not necessarily going to tie it to that."
Elisa Perego, who first coined the term "long COVID" for her own symptoms, told Ducharme that some confusion stems from official statements and media reports that suggest COVID is a short, flu-like disease in young people. Stories that do address long COVID often focus on the most severe cases, so people might not link milder symptoms to the condition.
And some people may be in denial about long COVID symptoms, not wanting to suffer stigma or be labeled "disabled."
People of color seem to be less likely to be properly diagnosed with long COVID, said Dr. Zeina Chemali of Massachusetts General Hospital.
Seniors are another category of people where long COVID can be overlooked, writes Judith Graham at The Washington Post, even though they're more likely to develop long-lasting symptoms than younger adults.
"Older adults are less resilient," said Dr. Ken Cohen of the physician network Optum Care. "They don't have the same ability to bounce back from serious illness."
The challenge is that many long COVID symptoms, like confusion or frailty, sound a lot like the natural process of aging.
What's different is that these changes come on fast when caused by long COVID, said Ann Morse, a 72-year-old in Nashville with the condition.
Older adults may also be at high risk for long-term cognitive effects after a bout with COVID, notes Graham. In fact, a recent study of Danish health records found higher incidence of Alzheimer's disease, Parkinson's disease, and stroke in the months following COVID diagnosis, reports Jason Goodyer at BBC Science Focus.
From the Center for Health Journalism
2022 Data Fellowship
Our Data Fellowship offers journalists an opportunity to transform their reporting by training them to "interview the data" as if it were a human source. Following the four-day, hands-on training week, Senior Fellows mentor reporters as they pair original analysis with compelling narratives culminating in a groundbreaking Fellowship project focusing on an underlooked health issue in their community. The Fellowship includes a $2,000 stipend.
Signup deadline Aug 10. Learn more here.
What we're reading
Events and Resources
Giving Back
Help us continue to serve journalists and policy leaders with new content we are developing on COVID-19. Your tax-deductible contribution to the Center for Health Journalism will advance our mission of helping journalists investigate health challenges and solutions in their communities –serving as a catalyst for change.
You can donate through the USC web portal at this link: https://bit.ly/3c8d4xs
Pressed for time? You can also text to donate! No amount is too small; just send a text to 41-444 and type the message CHJ for further instructions.