Coronavirus Files: White House stays upbeat on COVID as risk and disparities remain
Image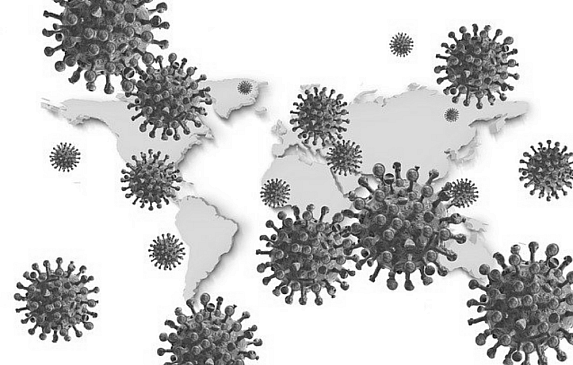 Published on
June 27, 2022
The promise of "test to treat" falls short
Two new reports from the Centers for Disease Control and Prevention highlight the ongoing inequities associated with the pandemic. 
One study finds that in neighborhoods with high social vulnerability, antiviral pills were dispensed at about half the rate as in low-vulnerability communities. The disparity occurred even though nearly half of the pharmacies and other sites providing the medications are in areas of high vulnerability, as rated by CDC based on 15 factors such as poverty and housing crowding.
The report suggests that people in vulnerable neighborhoods, which have been at higher risk during the pandemic, may not have access to the testing services and prescribing physicians necessary to get the potentially life-saving medication.
The end of reimbursements, in March, for testing, exams and prescriptions for uninsured people may also contribute to the disparities.
Another CDC report focused on severe COVID-19 in the disabled population. The authors compared people on Medicare due to disability with those on Medicare based on age, and found COVID-19 hospitalization rates were 50% higher in the disabled group.
American Indian/Alaska Native people had the highest rate of hospitalization for COVID-19, followed by Black individuals.
The authors pointed to lower vaccine access among disabled people as one reason for the disparity.
COVID rates stay elevated despite positive message from White House 
The upcoming midterm elections have put President Joe Biden in a bind because he must highlight progress against the coronavirus even as he warns Americans that the pandemic is far from over, writes Lev Fecher at STAT. 
"Obviously, we're in a much better place than we were 16 months ago," said White House pandemic response coordinator Ashish Jha.
But Fecher writes that some public health experts have criticized the optimistic tone coming from the administration right now.
Jha admitted that the current state of the U.S. pandemic, which appears to have plateaued around 100,000 cases per day, is "not acceptable."
That plateau is lower than past peaks, but well above earlier valleys in transmission, notes Cecelia Smith-Schoenwalder at US News & World Report.
Those numbers reflect only reported cases, which is likely an undercount since many people test at home. And some experts say a new surge is likely this summer in the South.
The good news is that infection and death rates "have diverged more than ever before," writes Benjamin Mueller at The New York Times. Current death rates are near the lowest seen throughout the pandemic. 
But newer variants of omicron, BA.4 and BA.5, could keep infection rates high because they evade immunity from earlier infections or vaccinations.
Reinfections can be dangerous. A recent preprint, based on data from the Department of Veterans Affairs, finds that compared to a first case of COVID-19, a reinfection amplifies risk of hospitalization, problems in lungs and other organs, and death. This was true whether people were unvaccinated, vaccinated or boosted.
Physician Eric Topol characterized the reinfection study as "quite concerning" on his blog.
Long COVID also remains a concern. Recent data analyzed by CDC's National Center for Health Statistics suggests that one in five Americans who had COVID-19 developed ongoing symptoms afterward, reports Jamie Ducharme at Time. 
Long COVID is more common in women than in men, and in Hispanic adults compared to other populations. The new data also suggests high rates of long COVID in transgender and bisexual adults.
There is some good news in data from the U.K. that indicates omicron is less likely to cause long COVID than the delta variant, reports Christie Wilcox at The Scientist. That study focused on vaccinated adults.
For Topol, the latest variants and diminishing immunity suggest now is a time to be vigilant, not complacent: "Despite lack of warnings by CDC [emphasis his], there should be gearing up with N95/KN95 masks, distancing when possible, attention to ventilation, air filtration, and pharmacologic measures that we have at our disposal to limit infections and reinfections." 
Vaccines are not enough, agrees epidemiologist Thoai D. Ngo in an opinion article at Scientific American. "With our hard-won ability to prevent deaths from the disease, it would be morally abhorrent to lose tens of thousands more Americans to COVID," writes Ngo. 
"Now, as cases rise, it is an opportune time for the Biden administration to launch a new communications campaign through the Centers for Disease Control and Prevention (CDC), one with the resources and structure to prepare Americans to move forward."
CDC OK's Moderna vaccine for children ages 6 through 17
A CDC advisory committee voted unanimously on Thursday to recommend Moderna's vaccine for children ages 6 through 17, the last age group to be deemed eligible for this brand of mRNA vaccine. Director Rochelle Walensky signed off on the recommendation Friday.
Teens 12 through 17 will receive the adult dose, while kids 6 through 11 will receive a half-dose. 
FDA authorization of the vaccine has been delayed since fall of 2021 over concerns about a risk for myocarditis, or heart inflammation. While that risk exists, particularly for teen boys, the CDC notes that infection with the coronavirus carries a higher risk of heart inflammation.
A longer interval of eight weeks between the first and second dose may minimize the myocarditis risk, reports Spencer Kimball at CNBC
"Moderna's shots for older kids won't have an immediate impact on the U.S. vaccination campaign, other than providing parents with another option to choose from," Kimball writes. Pfizer's vaccine was already available for children as young as 5, yet only 29% of 5- to 11-year-olds and 59% of 12- to 17-year-olds have completed the two-dose series.
It's not clear how effective these shots will be against the omicron variant, but Moderna has a new vaccine encoding the omicron spike protein in the works.
Participants in the meeting expressed concern that with proliferating vaccine options and different dosages based on age, it's important to be very clear about the labels on vials containing vaccine and dosages used for each age group.
School skimp on air quality improvements
High-quality ventilation reduces the spread of COVID-19 indoors. The federal government has offered at least $189 billion for schools to combat COVID-19 spread, including funds for upgrades to HVAC systems and air filtration.
But many public schools have not taken advantage of the most expensive strategies, such as portable HEPA filters, to fight indoor viral spread, according to a recent CDC report.
Most schools focused on easier changes to air flow, such as opening doors and windows. In the majority of schools, the only action taken was to have existing HVAC systems inspected.
Schools in rural areas and those classified as "mid-poverty" (26% to 75% of students receive free or reduced-cost lunches) were least likely to adopt more expensive ventilation measures. 
The study authors suggest that high-poverty schools might be more experienced in obtaining federal funds, while low-poverty schools might not need government assistance to upgrade ventilation systems.
A report from the Center for Green Schools notes that in many schools, HVAC systems weren't designed to handle the recommended improvements.
And some school administrators are not aware that assistance is available. That report also found that a little under half of school districts said they had no access to funds to modify their buildings for air quality. More than one-quarter of schools had no plans to further improve ventilation or filtration. 
Of the funds that have been spent on air improvements in schools, not all have been effective, notes Liz Szabo at Kaiser Health News. A previous KHN investigation found that more than 2,000 schools bought air purifiers that are ineffective or produce dangerous byproducts. 
From the Center for Health Journalism
Webinar: Telling the Story of Racism in American Health Care
We'll discuss strategies and examples for telling stories about inequities, disparities and racism in health care systems. We'll take inspiration from the team behind STAT's "Color Code," a podcast series exploring medical mistrust in communities of color across the country.
June 28, 10 a.m. PT. Sign-up here!
2022 Data Fellowship
Our Data Fellowship offers journalists an opportunity to transform their reporting by training them to "interview the data" as if it were a human source. Following the four-day, hands-on training week, Senior Fellows mentor reporters as they pair original analysis with compelling narratives culminating in a groundbreaking Fellowship project focusing on an underlooked health issue in their community. The Fellowship includes a $2,000 stipend.
Signup deadline Aug 10. Learn more here.
We're hiring!
The USC Center for Health Journalism at the Annenberg School for Communication and Journalism is seeking two Engagement Editors to serve as thought leaders in one of the most innovative and rewarding arenas in journalism today – "engaged reporting" that puts the community at the center of the reporting process. Learn more about the positions and apply here.
What we're reading
Events & Resources