Covering A Medical Ethics Scandal: What You Can Learn
Image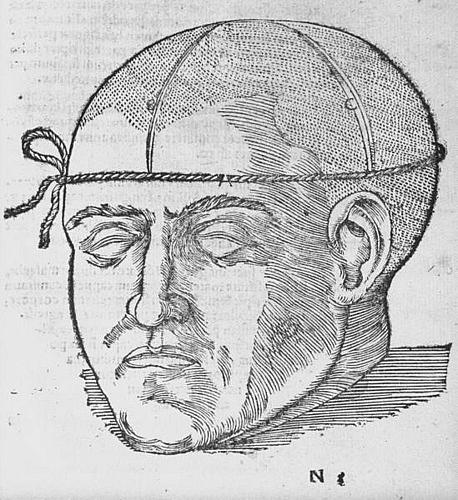 Published on
December 4, 2012
Investigative reporter Marjie Lundstrom's medical ethics scoop this fall was a jaw-dropper: two University of California-Davis doctors had deliberately introduced bacteria into the open head wounds of three brain cancer patients.
The doctors believed that the resulting infection might spur a healing response that would slow their patients' deadly tumors. Instead, the patients died, and the experimental treatment – done without any oversight from the university or government regulators – may have hastened their deaths.
The patients had consented, but still. The scandal put the doctors' careers on hold, led to the medical school dean's resignation and prompted federal, state and university investigations. It also has highlighted the continual tension between terminally-ill patients' rights and the need to protect research subjects.
Surprisingly, Lundstrom's coverage of the still-unfolding scandal in the Sacramento Bee hasn't gotten much attention nationally, and most California media, save for the Associated Press and one radio public affairs program, seem to have ignored  it.
That's a shame, because it's great reporting we can all learn from, and it raises critical medical ethics issues that are at play in every community that has a medical school or hospital where research is conducted.
The Pulitzer Prize-winning reporter wrote:
UC Davis officials contend that the doctors stepped out of regulatory and ethical bounds by failing to get proper university and federal government approval for their novel approach.
Research involving human subjects is tightly controlled in the United States and, according to federal regulations and university policy, must undergo a rigorous approval process to ensure that subjects are protected.
In a highly unusual move last year, the university banned both doctors from all research activities and reported findings directly to the U.S. Food and Drug Administration. Alleged violations involving experimental drugs or devices can trigger a "for-cause audit" by the FDA, although the agency has not notified UC Davis what, if any, action might be taken.
Lundstrom says a tip from a source led to her scoop. "I'm new to this," Lundstrom, whose reporting background is in child welfare, told me in a recent phone conversation. "I had to do a lot of reading."
Lundstrom was persistent in getting investigation and legal documents related to the case, and to her surprise, the university provided them without much of a fight.
"They've given everything I asked for, lawsuits, settlements; that speaks well of UC-Davis." she said. 'A lot of institutions wouldn't want to share (the documents), but the full disclosure led to a full and balanced story."
Lundstrom read deeply to learn about FDA requirements for approving medical research and the procedures of IRBs, or institutional review boards.
She advised reporters to consistently return to the documents they've gathered for new insights. "As my learning curve has grown, I have to go back to the documents. I see things I didn't understand before."
Lundstrom said she was surprised by readers' reactions, which largely have supported the doctors and not the regulators investigating their conduct.
"They don't understand the need for these ethical boundaries when it comes to caring for the terminally ill – they think patients should be able to throw these Hail Mary passes," she said. "But are these people really in a position to be making choices especially if (information) is coming from a doctor who may be inordinately enthusiastic about his work and not thinking about what may be best for the patient? Can you really provide informed consent? That's why you have these outside organizations looking at the costs and benefits to the patient and to society."
As for the reactions of the patients' families, all she can say is, "stay tuned."
Resources:
Citizens for Responsible Care and Research (CIRCARE): Lundstrom relied on this advocacy organization for context and background information.
Making Sense of Human Subjects Research: A Student Guide: University of Southern California's guide for student researchers provides an easy-to-understand overview of procedures for protecting research subjects.
Institutional Review Boards Frequently Asked Questions - Information Sheet: This FDA document outlines how IRBs are supposed to work and the guidelines they should follow.
Photo credit: Shaheen Lakhan via Flickr