A Decade of Concern: Assessing the Health Impacts of 9/11
Image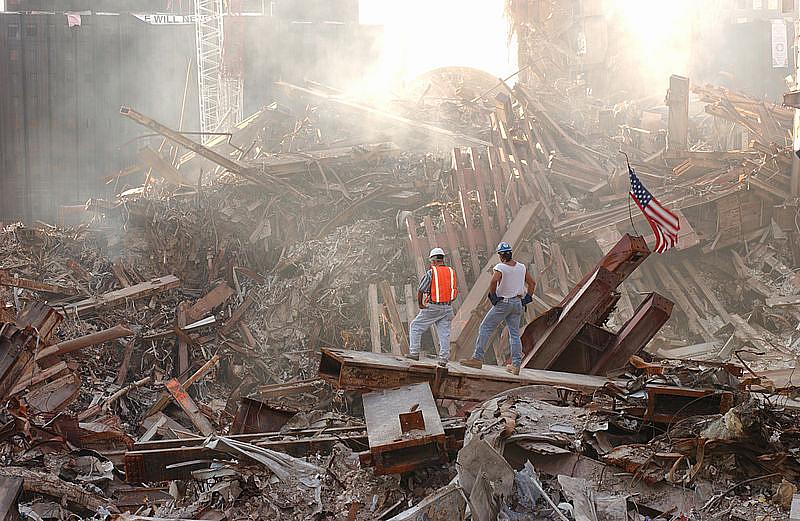 Published on
September 6, 2011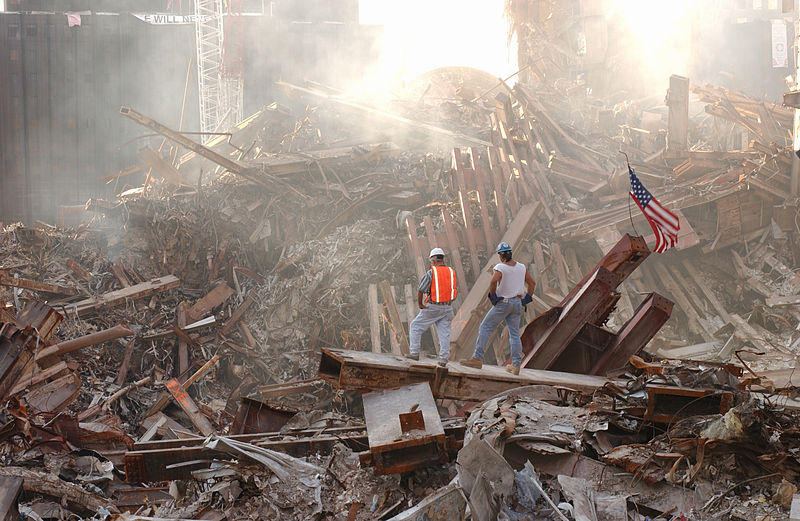 As the 10th anniversary of 9/11 approaches, it's time to highlight some recent studies and media coverage of the long-term health impacts of the attacks.
From asthma to lung disease, from higher cancer rates to debilitating post-traumatic stress syndrome, 9/11 deeply affected the immediate and long-term health of tens of thousands of people, including survivors, first responders, recovery workers and others who lived, worked or went to school near the World Trade Center.
A decade later, some are still trying – and failing – to get the help they need, although the politically contentious James Zadroga 9/11 Health and Compensation Act, passed in 2010, aims to provide that medical care for first responders. Still, the $4.2 billion Zadroga legislation will not cover cancer treatment for first responders, although that position may be rethought as research finds more evidence of a link between firefighters' exposure to Ground Zero and cancer. A legacy of distrust remains as New York officials, in the early days after the attacks, assured recovery workers and residents that the dust surrounding Ground Zero wasn't harmful.
An overview in the Lancet's new special issue on 9/11 health spelled out the profound implications of a decade of post-disaster health research and treatment:
Studies have shown persistent health effects in WTC rescue and recovery workers who first attended the WTC site, and in those with high exposure to the environment at the site, as well as those with more moderate exposure. We now know that, in one of the largest WTC rescue and recovery cohorts, health effects have persisted for almost a decade. These latest findings leave no doubt about the necessity of continuing health monitoring, treatment, and research for WTC rescue and recovery workers.
The persistent physical and mental health effects in some WTC rescue and recovery workers have resulted in an unprecedented societal burden in caring for those who gave so much of themselves in a time of unspeakable tragedy.
Ironically, the BBC, not American media, recently took a long look at the more than 18,000 documented cases of illness from toxic dust at Ground Zero. But American news outlets are finding other ways to cover 9/11 health issues in depth. The following pieces are worth your time, and there are sure to be others as the week goes on:
• Melissa Healy's Los Angeles Times story on how 9/11 prompted more research on, and ultimately a better understanding of, post-traumatic stress syndrome.
• Scott Pelley's CBS Evening News report on Ground Zero workers who suffer from chronic diseases
• Bob Considine's Star-Ledger report on the bitterness of 9/11 first responders and their families about what they believe is the federal government's inadequate response to their health concerns.
Other important resources on 9/11 health include:
The Lancet special issue on 9/11 health issues: the prestigious medical journal reviews 10 years of research on 9/11's health impacts on first responders, recovery workers and others.  
World Trade Center Health Program: The National Institute for Occupational Safety and Health runs this program and its website is a repository of news and research about 9/11 health impacts related to Ground Zero.
What We Know About the Health Impacts of 9/11: Maintained by the New York City Department of Health.
9/11 Health Updates: Sign up for this New York City government email list to be informed of news and research developments related to 9/11 health issues.
WTC Health Registry: This registry, the largest to track the health effects of an American disaster, follows the health of people who have signed up to be tracked over years and compares it to the health of the general population.
Photo credit: Andrea Booher via Wikimedia Commons