Devaughndre Broussard: The Road to Double Murder
Image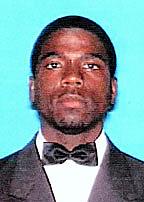 Published on
May 27, 2011
Last month a 24-year old Chicago man was sentenced to 71 years in prison for shooting his aunt's boyfriend at a family barbeque. Reporters writing about the case of Derrick Lemon noted that he had been hailed a hero when he was 8 for trying to save his 5-year old brother, who was dropped from a high-rise building by two older boys.
While the reporters detailed how the early childhood tragedy scarred Lemon's life, they failed to look at the system that failed to provide the emotional and mental support that may have changed his outcome.
There are similarities between Lemon and Devaughndre Broussard, confessed killer of two men: journalist Chauncey Bailey and Odell Roberson.
Broussard testified in the triple murder trial of his boss at the former Your Black Muslim Bakery, Yusuf Bey IV, and Antoine Mackey, that Bey wanted Bailey killed before he could publish a story detailing financial problems at the bakery.
Roberson, Broussard said, was shot in retaliation after Roberson's nephew killed Bey IV's older brother in 2005. Broussard also contends that Mackey killed Wills and helped carry out the other two murders.
Witnesses at Lemon's trial testified that he never got over the death of his brother and was always angry, picking fights at school over something as simple as crayons.
Broussard grew up in three violent neighborhoods: San Francisco's Bayview-Hunter's Point and Western Addition and Richmond's Iron Triangle.
His mother went to prison for drug sales when he was only 10 months old. She went back to prison several times while he grew up, sending him to a series of foster homes.
A girlfriend who attended some of Broussard's early court appearances told the Chauncey Bailey Project this might've set the tone for his life: He's one of many people she knows who lived in foster homes where "parents" were more interested in the monthly county check than in their foster kids.
Counseling
Dr. Nadine Burke, medical director at the Bayview Child Health Center, said several factors could have changed the outcomes for both Broussard and Lemon.
"One, certainly, are mental health services," she said. "It may be therapy, it may be psychiatry, it may be something else. The other piece is family support services in terms of making sure the child is in a stable, healthy and supportive household."
Lemon's family won a $2 million settlement from the Chicago Housing Authority and a trust fund was established to pay for his long-term counseling but his step-father told the Chicago Sun Times that, "he (Lemon) barely got the help he needed."
The Sun Times also talked to the sister of Lemon's victim who noted he got a lot of money and could have done something different but, instead, "he wanted to hang out on the corner."
The media should have explored what kind of counseling Lemon actually received. Could mental health funding cuts that began in the 1980's have played a role in whatever services Lemon did not receive?
Broussard eventually went to live with his stepfather in Richmond from 2000 until the end of the 10th grade in 2003. It was a period of stability in his life. But he went back to San Francisco to live with his mother after she was paroled from prison and never finished 11th grade.
PTSD
Burke said people think the children she treats – and children like Lemon and age 8 and Broussard during his youth -- may meet the criteria for post-traumatic stress disorder but they really don't.
"The reality is there's no 'post' because the traumatic experiences they're exposed to are constantly going on and that is a huge bombardment on the child's physical, emotional and psychological well-being," she said.
"Kids who are in very vulnerable populations -- areas of poverty with high crime -- receive a much higher dose of traumatic experiences which we know are harmful to their overall health and wellness."
This kind of trauma is very familiar to Gary Sirbu, attorney for Antoine Mackey. In fact, Sirbu says you can find some of the same traits in the most violent inmates in the prison system.
"The majority of people who are on death row fit a statistical pattern where the overwhelming number of them have family dysfunction," he said. "They become used to violent responses early in their lives and they become insensitive to the use of violence."
Broussard will not be on death row but he testified that Bailey and Roberson didn't mean anything to him.
Broussard said that in exchange for killing Bailey, Bey IV told him and Mackey he would help them fabricate credit reports that would allow them to acquire large loans they wouldn't have to pay back.
"He's like, you can get $100,000, $500,000, probably a million dollar loan "... you can get a house just signing your name. I seen it done how he fix somebody's credit. He's like, 'ya'll gonna be set for life.'"
Alameda County deputy district attorney Melissa Krum says some defendants she sees in court might be lured by such an offer because they've had a really tough life. But that doesn't matter to her.
"I prosecute what people do, not what got them there, or what they've done in the past or who their mother was," she said. "I prosecute their actions and their state of mind at the time that they do them. So I don't particularly have a feeling about how they got there."
Krum spends a lot of time getting to know her defendants – and witnesses – by looking at school records and psychological records.
"The more information the better about the circumstances of people's past helps you understand them," she said. "I think what I know about my defendants help you understand them."
She believes the media should look at the same background information when writing about criminal cases and defendants, such as Broussard.
Dr. Burke also believes the news media plays a role in branding these defendants as people who aren't worth saving.
"I do think there is a tendency to have a one dimensional view of the person who committed the crime," she said.
"For us as a society, it's comfortable for us to just say 'he's a bad person' and leave it that. And so we keep a comfortable distance from him. But if we really want to improve outcomes overall in our society, I think it's very important for us to look at the ways in which the system is not supporting kids who are exposed to the types of things he was exposed to in childhood so we can prevent other children from going down the same path."