Disaster-Proofing Health Care
Image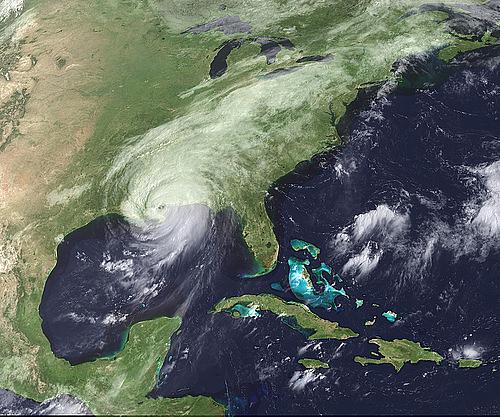 Published on
July 24, 2013
As I discussed in last week's Health in the Hot Zones blog, when Hurricane Katrina hit, it flattened New Orleans' health care system, and it took years for the city to recover. Hospitals remained shuttered, kidney dialysis centers were leveled and chronic ills like high blood pressure, AIDS and diabetes went untreated, leading to potentially life-threatening complications. A year later, mortality rates jumped by as much as 25%, even though about a quarter of the population had fled the city, and suicide and depression rates doubled, with about 10 percent of the population crippled by mental anguish. 
New York City experienced huge losses in the wake of Superstorm Sandy:  five hospitals and one psychiatric facility closed, forcing the emergency evacuation of nearly 2,000 patients; 26 nursing homes were emptied because of floods and power outages, displacing more than 4,000 residents, while dozens of pharmacies, doctors' offices and medical centers were shutdown for weeks.  Ultimately, the storm claimed 43 lives, left countless others homeless, and cost an estimated $19 billion in damages and economic loss after a 14-foot storm surge washed over lower Manhattan and floods decimated parts of Brooklyn, Queens and Staten Island.
But in the aftermath, both cities came up with a suite of innovative strategies aimed at making their public health systems more resilient and flexible in a disaster.
Last month, Michael Bloomberg, NYC's mayor, unveiled a $19.5 billion initiative, "A Stronger, More Resilient New York," with a smorgasbord of more than 250 recommendations to make the city more able to withstand the impacts of climate change.  It includes provisions to flood-proof medical centers, stricter building codes, and protections for nursing homes, as well as programs to prevent heat-related deaths. The City plans to foot the bill for these upgrades through a combination of city funds and federal relief dollars.
As outlined in the report, new hospital buildings must now meet 500-year flood elevation standards -- storms that have a one in five hundred chance of occurring -- to reduce risks of power outages, and protect electrical equipment, telecommunications networks, emergency backup systems and air conditioning, which is essential to maintain adequate cooling capacity during heat waves. Older facilities must retrofit and upgrade their existing infrastructure, which includes such suggestions as elevating emergency generators and keeping electronic records to prevent loss of data, while hospitals located in vulnerable coastal zones, like Metropolitan Hospital, are urged to install floodwalls.
The report also calls for upgrading existing nursing and adult care facilities, with the city providing up to $50 million in financial assistance to help with retrofit projects. By the end of this year, the New York City health department will launch an emergency preparedness website that pharmacies, which provide a vital healthcare function, can access to ensure quick restoration of their services in the event of a shutdown. 
"We can't completely climate-proof our city," Bloomberg said while introducing the plan during his weekly radio address. But if these strategies are adopted, he believes New York City's "critical systems will operate with less interruption and bounce back quicker if they do go down."
In Katrina's wake, New Orleans focused on improving patient delivery to the city's indigent population.  Initially, 18 makeshift street clinics were set-up in New Orleans' poorer neighborhoods, in church basements, school dormitories, abandoned department stores and supermarkets, where doctors practiced medicine at card tables, and stored medication and vaccines in ice chests. I found out while researching my upcoming book FEVERED, that the city now has more than 90 neighborhood-based clinics, which are operated by 25 different charitable, religious and nonprofit organizations, that have opened their doors and now handle 175,000 visits each year from about a fifth of the city's residents. 
These community-based medical centers offer primary care services and allow doctors, nurses and other health care professionals to build relationships with local residents. Instead of relying on public health hospitals located in the city's central core, the clinics offer the kind of comprehensive care and continuity that was never available through the previous patchwork system that relied on hospital emergency rooms.  Studies have shown the care patients receive now is of higher quality, and if one clinic gets flooded out after a hurricane, the others can take up the slack.
"We realized we had to build neighborhood-based primary care centers, and move away from a system that was all concentrated downtown," Dr. Karen DeSalvo, health commissioner for the City of New Orleans, told me when I interviewed her for my book. 
New Orleans is also one of 17 cities participating in a federally funded pilot program, known as the Beacon Information Exchange, to store patient records electronically and keep this information in a central database that can be accessed from anywhere.
"In a disaster, the data follows the patients," says DeSalvo. "That way, if we are smacked again by a catastrophe like that, we would be able to be come back much faster."   
Image by NASA Goddard Photo and Video via Flickr
Linda Marsa's book FEVERED will be available on August 6, 2013, wherever books and e-books are sold.