Doctors Not Up To Date On Intrauterine Device Safety: Study
Image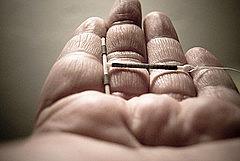 Published on
March 29, 2012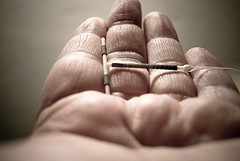 Women's Health: Many doctors are mistaken about the safety of intrauterine devices, reports Amy Norton for Reuters. 
 Autism: According the the CDC autism rates have reached a new high-water mark - one in 54 boys are now on the spectrum, Sharon Begley reports for Reuters.
 Supreme Court: After the oral arguments there were debates around the country, reactions in the markets, and plenty of speculation about what will happen when Chief Justice Roberts holds the court's secret vote, Greg Stohr and Seth Stern report for Bloomberg.
 Cancer: Cancer rates have fallen overall in the US, but obesity-linked cancers have risen, Betsy McKay reports for the Wall Street Journal.
 Quality Improvement: The idea that payment incentives for doctors can improve health care in hospitals has been cast into doubt by a study, Jordan Rau reports for Kaiser Health News.
 Want more from Reporting on Health? Join us, sign up for our newsletter, like us on Facebook or follow us on Twitter. Check out our Tumblr, too!
Photo credit: Mara via Flickr