Doctors Without Borders Makes a Rare Exit from Bahrain
Image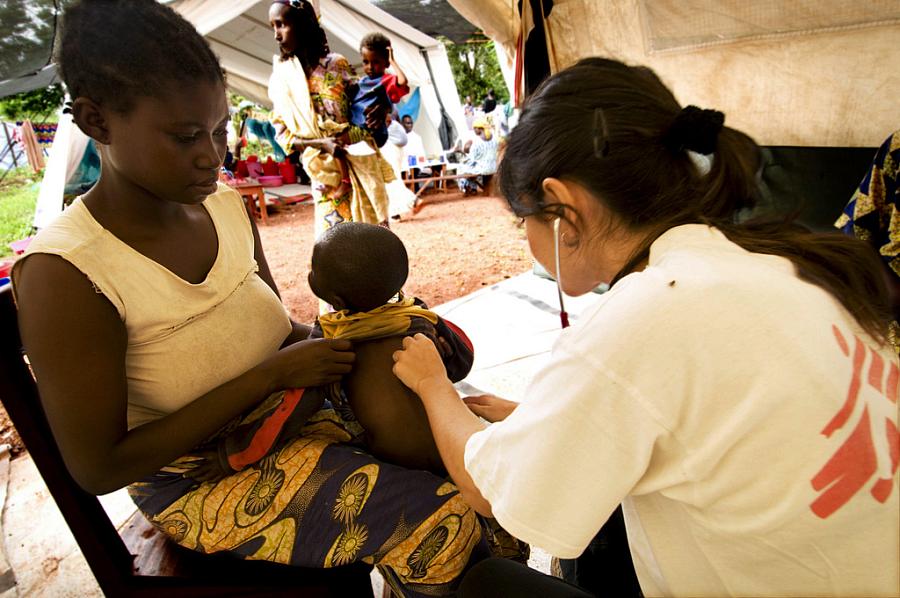 Published on
August 17, 2011
After scaring its own physicians and nurses into submission, the government of Bahrain now is targeting one of the world's most revered humanitarian organizations: Doctors Without Borders/Médecins Sans Frontières (MSF).
In June, Antidote saluted the brave health professionals who chose to treat protestors who had been injured during a government crackdown on pro-democracy uprisings. They were rewarded for their efforts by being thrown into jail and allegedly tortured. Last month, we reported on efforts by Ireland to rally international support for the doctors and nurses.
True to its name, MSF has set up shop in some of the most difficult and dangerous parts of the world, providing relief regardless of politics. But now MSF, too, has been forced to shut down in Bahrain, after government forces raided its offices and detained one of its translators. At The New York Times, Rick Gladstone wrote:
The accusation by the organization, Doctors Without Borders, has been challenged by Bahrain's Health Ministry. But the sensitivities surrounding the dispute over the July 28 raid speak to what human rights activists call a particularly odious aspect of the Bahraini protests: the government's systematic effort to deny medical services to wounded protesters - partly by jailing or intimidating the doctors, nurses and paramedics who have tried to treat them. Many medical workers in Bahrain are often too frightened to help protesters, activists say, and the wounded themselves are often too frightened to seek help, fearing they will be arrested.
MSF does not scare easily. When natural disasters or violent conflicts strike, MSF moves in. As the situation worsens, MSF sends more staff and funding, not less. In Pakistan, when fighting intensified between national military forces and rebels in the Kurram Agency, MSF helped augment the fragile ambulance network ferrying the wounded to hospitals. In the Democratic Republic of the Congo, MSF has been offering counseling to the more than 15,000 people displaced by a 16-year-long civil war, many of them suffering the effects of, as MSF describes, "torture, forced labor, harassment, rape, armed attacks, killings and lootings". As the conflict in the Ivory Coast became more deadly, MSF sent more people, providing pediatric care and mobile medical clinics in areas where local hospitals had been damaged.
For an organization with this kind of track record to be forced to leave a country should be a sign to everyone that there is something terribly amiss in Bahrain. We hope the great reporting by the Times, NPR, the BBC, and other media outlets continues.
This won't be easy. As NPR's Kelly McEvers reported recently, the media in Bahrain have been targeted by the government, too:
Mansoor al-Jamri used to edit Bahrain's only independent newspaper. He was forced from his job during the crackdown, after being accused of printing false information.
Al-Jamri says despite the government's recent efforts to remake its image - hiring public relations firms, launching a national dialogue, and inviting legal experts to investigate wrongdoing - cases such as this show that officials are not sincere about reconciliation.
"We would like to see a brave government - brave in the sense that it will face up to the mistakes that had been committed in Bahrain, and to reconcile the situation directly with the people," al-Jamri said. "Any maneuvering will only waste time, waste energy, and also possibly lose Bahrain the opportunity to recover."
Related Posts:
Doctors Behaving Beautifully: Bahrain docs, nurses risked their lives to treat protesters
Ireland, Which Trained Doctors at Center of Bahrain Clampdown, Now Fights for Them
Photo credit: lakareutangranser via Flickr