Drug document archive puts Paxil in the spotlight
Image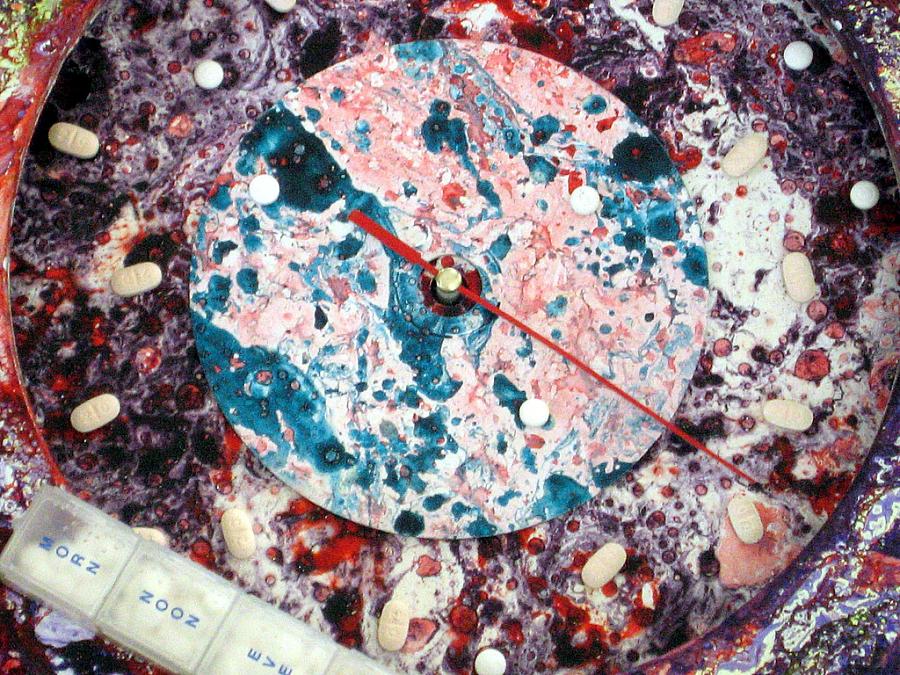 Published on
June 27, 2011
There's exciting news this week for fans of the Drug Industry Document Archive (DIDA).
DIDA has added nearly 300 documents related to the anti-depressant Paxil. The documents come courtesy of the Project On Government Oversight, which goes by the wonderful acronym POGO. (Comic strip fans everywhere smile every time they see this.)
Last year, POGO conducted an investigation that concluded that the National Institutes of Health was funding research in which pharmaceutical companies had hired ghostwriters to sneak drug company marketing messages into major research journals. The group's investigator, Paul Thacker, and its executive director, Danielle Brian, wrote a letter to NIH Director Dr. Francis Collins, asking him to "take a firm stance against ghostwriting, both to protect public health and the integrity of NIH funding." They wrote:
We ask that you implement new policies that will require institutions to ban ghostwriting, and to make NIH funding contingent upon periodic certification from institutions that ghostwriting is strictly prohibited and that enforcement mechanisms such as disciplinary action and dismissal are in place. Setting this example will improve the integrity of federally funded science. Additionally we ask that you fund seminars and research on ghostwriting to educate physicians about this practice and ensure that it disappears from biomedical research altogether.
Their chief examples were four researchers who had received more than $60 million in NIH funding since 2006. Here's how they describe the case of Dr. Martin Keller of Brown University Medical School.
Dr. Keller and several colleagues published a widely read study, called Study 329, on the efficacy of Paxil (paroxetine) to treat adolescent major depression. Study 329 concluded, "The findings of this study provide evidence of the efficacy and safety of the SSRI, paroxetine, in the treatment of adolescent major depression." Study 329, however, was clearly flawed-a mere two years later, the United Kingdom government warned British physicians to not prescribe Paxil for children due to fears of potential suicide.  In May 2004, our own FDA issued a similar warning. In early 2007, the BBC's investigative program Panorama released a documentary on Paxil and Study 329. The documentary publicized hundreds of secret emails from GSK, which were uncovered during litigation, that showed GSK knew years before the publication of Study 329 that Paxil did not provide efficacy in treating adolescents for depression.
The documentary also noted that Dr. Keller published Study 329 with the help of ghostwriter Sally Laden. In an email to Ms. Laden about Study 329, Dr. Keller wrote, "You did a superb job with this. Thank you very much. It is excellent. Enclosed are some rather minor changes from me..." But before the final draft was released to Dr. Keller, Ms. Laden sent it to GSK for final approval so that the manuscript "can be released to Martin Keller, MD to submit for publication "
 In June 2008, former Boston Globe reporter Alison Bass published Side Effects, a book that documents multiple problems with Dr. Keller's research used in Study 329. Passages of the book discuss internal documents from Brown University regarding Dr. Keller's research on Paxil. The documents were provided to Ms. Bass by Donna Howard, the former assistant administrator in Brown's department of psychiatry. Ms. Howard said that data in Study 329 was changed to satisfy the study's sponsor, GSK. According to Howard, "Everybody knew we had to keep [GlaxoSmithKline] happy and give them the results they wanted."
POGO searched the NIH Reporter database of grants and was surprised to find that, despite all the repetitive controversy, Dr. Keller is still receiving NIH grants.  Currently, he is the primary investigator on two NIH grants, with funding in 2010 of $1,341,493. Over the last five years, the NIH has given Dr. Keller $7 million in grants.
Now everyone can replicate POGO's work and find stories of their own. The DIDA archives have some incredible documents that provide windows into a previously closed-off world.
For newcomers to DIDA, I recommend starting with the basic search that DIDA conveniently provides. It turns up 296 documents related to POGO. If you do a slightly broader search for all documents related to Paxil, you'll find 322, because there were earlier documents in the archive that also mentioned the drug.
One of the great things about these documents is how they can generate new story ideas. Here's just one of many examples. Lisa Stockridge, a regulatory review officer at the FDA, wrote a stern letter to Eloise R. Scott, the associate director for U.S. regulatory affairs at Paxil's maker, GlaxoSmithKline, about t-shirts that the FDA had seen being used for marketing at an event for the Children's Advocacy Center in Brevard, Florida. (The letter is from 1998, when the company was known as Smithkline Beecham). Stockridge wrote:
The distribution of this T-shirt at an affair focused on children's health, along with the combination of the Children's Advocacy Center logo and the Paxil advertisement on the same T-shirt, implies that Paxil is a product that is useful in children. However, the safety and effectiveness of Paxil in the pediatric population has not been established. The claim "Multiple Symptoms, One Solution" is misleading because it is too broad and it lacks contextual information regarding the indications for Paxil. Further, Paxil is not indicated for multiple "symptoms," it is indicated for several disorders (i.e., major depression, obsessive-compulsive disorder, and panic disorder).
This is a reminder to health writers everywhere to check out those promotional tchotchkes! I'm going to address this in more depth in a future post, but take a look around your office right now. You are bound to have picked up pens, notepads, stuffed animals and the like at a conference you were covering or during a visit to a hospital. Read what these items say and think about the context in which they were used. You may have a story -- or at least the lead anecdote for a larger story.
To see more Antidote posts, click here. Share your thoughts in the comments below or email me at askantidote@gmail.com.
Related Posts:
Use DIDA to dive deep into ghostwritten medical papers
Covering Pharma Ghostwriting: Five Tips from PLoS Medicine's "The Haunting of Medical Journals"
Start naming names in the pharma ghostwriting scandal
Q&A with Martha Rosenberg: Unmasking drug industry marketing in medical journals
Researcher who regretted ghost-written HRT review has more regrets
Q&A with UCSF's Kim Klausner: Drug industry practices should be an open book
Q&A with Kim Klausner: Challenging the "normalcy" of pharma ghostwriting
The False Claims Act: Go court hopping when shopping for fraud stories
10 Things I Learned at the Consumers Union Safe Patient Summit - Part 1
The Mittleman Files, Part 1: Deposition provides treasure map for ghostwriting stories
The Mittleman Files, Part 2: Just another day on the ghostwriting assembly line
Dr. Archer's Ghost: Hormone expert's disclosure hides drug company's hand
Dr. Archer's Ghost Part 2: This gun for hire has only one bullet
Emergency Exorcism, Part 1: Medical journal editors need to do more about pharma ghostwriting
Emergency Exorcism Part 2: Five ways to bust pharma ghostwriting in medical, science journals
Photo credit: Mark Cummins via Flickr