Facts and Updates on Circumcision
Image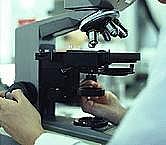 Published on
April 26, 2013
 
We are looking for contributors in an attempt to explore male circumcision in all its pros and cons. A new study reveals that circumcision affects the type of bacteria that live on the male sexual organ, which could explain why circumcised men have a 50 percent to 60 percent reduced risk of being infected by HIV, the virus that causes AIDS.
Circumcision also lowers the risk of infection with other sexually transmitted viruses such as human papillomavirus and herpes simplex virus type 2, researchers have found. The findings were published April 16 in the online journal mBio.
 
Zimbabwe is one of the country's worst hit by AIDS and in 2010 the government launched a campaign to circumcise up to 80 percent of the country's young men - some three million people.