Farmworkers to EPA: Ban Methyl Iodide Fumigant, Please
Image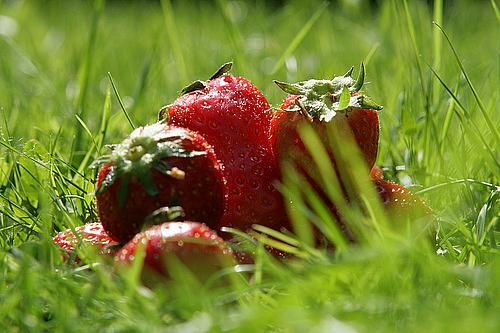 Published on
May 13, 2011
Environmental Health: In California's Central Valley, residents and farm workers are asking the Environmental Protection Agency to ban methyl iodide, a potentially harmful-to-humans fumigant, for use in California strawberry fields.
Medicare: Writing for the New York Times, noted health economist Uwe Reinhardt examines whether privatizing Medicare would actually lower costs and suggests: probably not.
Abortion: After Indiana lawmakers cut state funding for health care organizations that provide abortions, Planned Parenthood says it has raised money to keep treating its Medicaid patients until May 21, Dorothy Schneider writes for the Journal and Courier.
Smallpox: Should the world's last remaining smallpox viruses, stored under tight security in the United States and Russia be destroyed? Experts disagree.
Sanjay Gupta: CNN has been promoting its doctor-reporter Sanjay Gupta as a certified medical examiner to beef up his credibility in reporting on Osama Bin Laden – except that he's not.
Want more from Reporting on Health? Join us, sign up for our newsletter, like us on Facebook or follow us on Twitter.