Fevered: Why a Hotter Planet Will Hurt Our Health and How We Can Save Ourselves
Image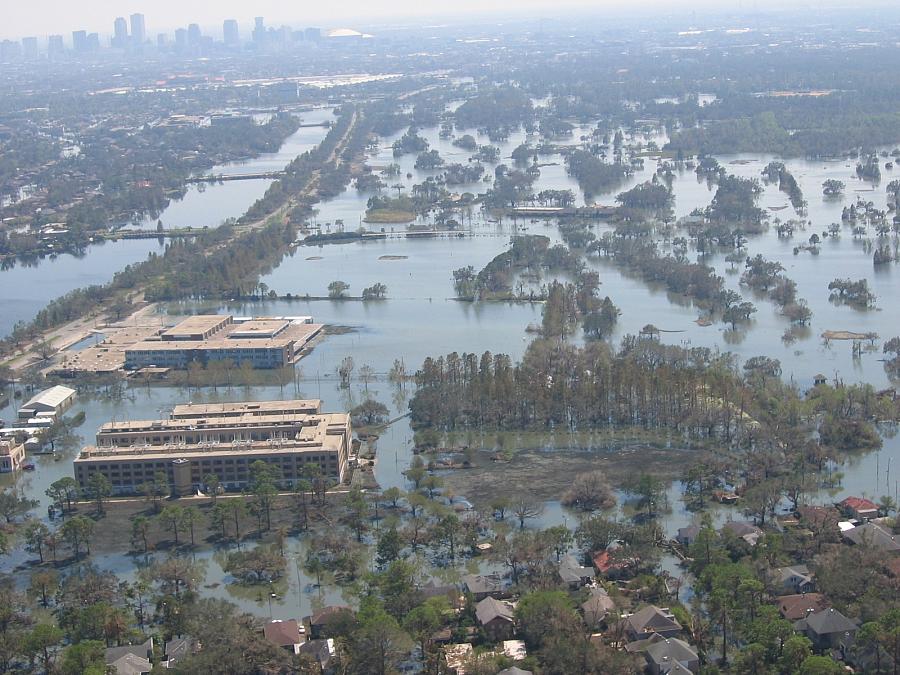 Published on
June 19, 2013
HOW NEW ORLEANS DISASTER PROOFED ITS PUBLIC HEALTH SYSTEM
Hurricane Katrina triggered the collapse of New Orleans's public health system, shuttering 13 of 16 acute care hospitals, including Charity and University Hospitals, two fabled public facilities that had long served the poor. The storm wrought serious shortages of hospital beds, laboratory facilities, equipment, supplies, and crucial staff, from nurses and doctors to specialists like anesthesiologists. 
The following is an excerpt from my book, Fevered:  Why a Hotter Planet Will Hurt Our Health and How We Can Save Ourselves, in which I recount how New Orleans rebuilt its public health system, making it a model for disaster preparedness.
"You need to do more stringent monitoring and calibrate your meds," said Felice Guimont, a nurse at the New Orleans Musicians' Clinic (NOMC), during a monthly luncheon sponsored by the organization. "But exercise and diet are just as crucial."

Image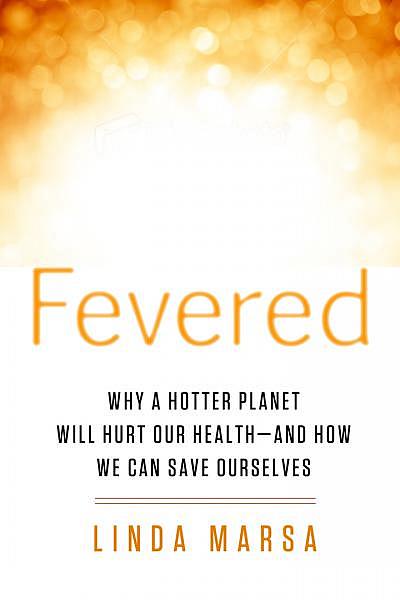 She was talking about the importance of healthy lifestyle habits in a matchless setting: the spacious enclosed patio of a stately, whitewashed antebellum mansion with colonnades and sweeping verandas in New Orleans's historic Garden District. About two-dozen musicians and friends listened intently as Guimont dispensed tips and diabetes-friendly recipes while they munched on Cobb salads, vegetarian wraps, and chocolate chip cookies inside the greenhouse. Floor-to-ceiling louvered windows offered ventilation and overgrown ficus, palm, and bamboo trees brushed the rafters on the house's second floor.
It was a steamy June day, and Guimont kept cool in a gauzy blouse and jeans. A musician herself, she understands how difficult it is to keep blood sugar in check when leading an itinerant life. Many musicians live hand-to-mouth existences, work odd hours, are frequently on the road, and neglect their medical care for lack of health insurance. The clinic, which is funded by grants and private donations, provides free or reduced-cost health care to musicians and was cofounded 15 years ago by the house's owner, Bethany Bultman. She was astonished and alarmed to discover that so many musicians -- who are such an essential part of New Orleans's unique culture -- were dying young of easily preventable diseases mainly because they never went to the doctor.
The clinic itself is located nearby, in the heart of the Garden District, in a suite of offices and a couple of exam rooms on the second floor of a medical building owned by Louisiana State University. There, more than 2,000 musicians are treated for everything from the flu to hypertension, depression, heart disease, diabetes, and even hepatitis C. It offers a full range of services, including education, treatment, and prevention, that are geared toward musicians, whose lifestyles can cause serious health problems such as hearing loss, carpal tunnel syndrome, lung diseases from smoking and breathing secondhand smoke, and often depression from working in such a financially tenuous profession.  When Guimont herself was stricken with diabetic retinopathy, which is an irreversible cause of blindness, she lacked health insurance. "But I went to the clinic," she recalled. "They saved my eyes."
The clinic is part of a renaissance in medical care that, ironically, has positioned New Orleans at the cutting edge of reforming our grossly inefficient and wasteful health care system. What they're doing here and in other parts of the city is an entirely new way of tending the sick that can not only prevent illness, but also be more resilient and flexible in a disaster.
In the ruins of the decimated public health system immediately after Katrina, a group of local doctors set up 18 makeshift street clinics in the city's poorer neighborhoods to treat the indigent walking wounded. In the years since, their grassroots effort has proved so successful that it has evolved into a network of more than 100 community-based clinics run by 25 different organizations. These are supported by a combination of government funds, private grants, and charitable donations from organizations like the New Orleans Musicians Assistance Foundation, and they handle 175,000 visits a year from about a fifth of the city's residents, the vast majority of whom are uninsured. This network is now widely hailed as a new medical paradigm for delivering health care where it is most needed.
"Katrina gave us a clean slate -- an unprecedented opportunity to rebuild a broken system from the ground up," said Dr. Karen DeSalvo, who helped establish these clinics and is now the health commissioner for the City of New Orleans. "We always thought that if a storm flooded the city, it would
be 'game over' and we'd all pack up and leave. But something very different happened and made us all want to fight for the city. The work that has happened here to rebuild and restructure our community is one of the finest examples of civic engagement and people defining their future and developing their own laboratory of innovation and change."
Even before Katrina, New Orleans was riddled with profound poverty, and residents suffered from exceedingly poor health that was worse than that in many developing countries. Louisiana ranked first or near the top on a long laundry list of benchmarks, including the prevalence of smoking and obesity; deaths from heart disease and cancer; rates of infant mortality, asthma, and diabetes; preventable hospitalizations; and percentage of people without health care insurance. Roughly one out of every four people in New Orleans -- about 22 percent of the population, or 100,000 people -- was uninsured before the storm, compared to about 18 percent nationally.
Many of these health conditions were simply the result of bad habits, poor diets, and lack of exercise. When DeSalvo was on staff at Charity, she saw a lot of patients die of illnesses like breast cancer or endstage syphilis and tuberculosis that could have been easily cured or at least controlled if they had seen a doctor sooner. Later, as head of the department of internal medicine and an administrator at Tulane University Hospital, one of the questions that constantly percolated in her head was how best to reach these patients, because it was clear that current methods of caring for the indigent in public hospitals and emergency rooms was grossly inefficient, costly, and simply ineffective.
"We took matters into our own hands, because there wasn't a coach or a playbook," she recalled in a recent interview. "This evolved from the largely street-based efforts that landed in a church, a dormitory, a grocery, or Lord and Taylor, and from our experiences right after Katrina, at urgent-care stations with ice chests with vaccines in them and volunteers scurrying around working at card tables, and the understanding that to make our community healthy we'd have to meet people where they were. If we gave a patient insulin, that doesn't help if they don't have a house or a place to refrigerate it. We had to build a neighborhood-based primary care system and move away from a system that was all concentrated downtown. Prior to Katrina, it was highly centralized financially and geographically. It was a model of care that was not at all flexible in the face of disaster. We had all of our eggs in one basket, which is a mistake."
Instead of relying on large, public hospitals to be the front lines for the uninsured, these neighborhood-based "medical homes" offer primary care, screening tests, mental health services, and referrals to specialists. Doctors and nurses can build relationships with patients -- and manage or even prevent debilitating and deadly ills like asthma, diabetes, and heart disease that can be well controlled with regular attention -- and provide the kind of comprehensive care that is simply not available in emergency rooms.
Moving these basic safety-net services from downtown New Orleans, where they were heavily concentrated in the medical complex that encompassed University and Charity Hospitals, into local areas means patients can walk to clinics instead of taking several buses. This makes it easier for them to get and keep appointments and to have the continuity of care and follow-up that are not possible in a hospital.
The total cost savings with using this approach are enormous, in the millions of dollars -- it costs about $600 a year to treat a patient at a local clinic versus about $600 for one emergency room visit -- plus, the care patients receive is better and they have more confidence that they will receive high-quality care, according to a recent Commonwealth Fund study. In a 2009 survey of 1,573 patients at 27 of these clinics, they found that only 27 percent of these respondents went without needed medical care because of cost compared to 41 percent of adults nationwide.
In addition, patient records are now kept electronically, and New Orleans is also part of a federally funded pilot program that stores this information in a central information exchange. "That way, in a disaster, the data follows the patients," said DeSalvo. "And instead of having a single safety-net institution, we have 25 organizations that work together to provide primary care and mental health services in the four-parish area. What that means is that if one of those providers gets overwhelmed, they can call their friends – literally -- and they have."
From the upcoming book FEVERED by Linda Marsa to be published on August 6, 2013, and on sale wherever books and e-books are sold.  Copyright ©2013 by Linda Marsa.  Reprinted by arrangement with Rodale, Inc., Emmaus, PA 18098.