Five Lessons from the Conrad Murray Conviction in Michael Jackson's Death
Image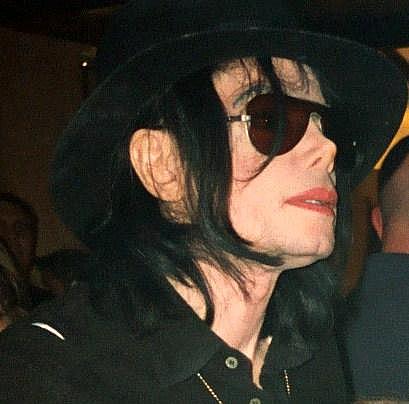 Published on
November 8, 2011
Victims of bad physician behavior everywhere are rubbing their eyes in disbelief today after seeing photos of Dr. Conrad Murray in handcuffs following the jury verdict that found him guilty of manslaughter in the death of Michael Jackson.
Thousands of doctors like Murray have been able to get away with harming patients and making the same sort of poor choices that have led to patient deaths and yet very few of them have ever been criminally convicted.
But the Murray case offers a bit of hope. In Jackson's death, at least, justice is going to be served. His family undoubtedly wishes Murray were going away for life, but the fact that he is going to serve any time at all is a huge moral victory.
Here are five lessons from the Murray case, as I see them, for regulatory agencies, prosecutors, patient advocates and health writers.
1. Go criminal. As Antidote noted before, the Murray case was not prosecuted criminally just because Jackson was one of the most famous people in the world. Murray made some incredibly bad decisions and practically handed prosecutors a pile of evidence. The case was so out of step with typical practice that defense experts told Jack Leonard and Andrew Blankstein at the Los Angeles Times they thought that Murray's attorneys should have made a big deal out of the fact that the case had gone criminal instead of being handled by the medical board. And they're right. Very similar patient deaths are left to state medical boards, which only have the power to fine and restrict licensure.
So, let's assume that Jackson's fame was the biggest factor in making this case go criminal. Well, why not treat every dead patient like a celebrity? Make them famous by prosecuting the case like you mean it. Show the world how important they were to their family and friends. Jackson was preparing for a comeback tour. Other patients who have died were preparing to celebrate their wedding anniversary, getting started on a new career or just being welcomed into the world. They deserve justice, too.
2. Stick to the standards. Murray gave Jackson the anesthesia drug propofol – over and over – in Jackson's home, nowhere near a surgical suite with the proper equipment and staff. Prosecutors repeatedly drove home this key fact in the case. Murray's use of propofol was so outside the norm that even his own defense witness could not talk his way around it.
Murray's medical expert, Dr. Paul White, told jurors that unlike Murray, he had never administered propofol in someone's bedroom nor had he heard of anyone doing so. Deputy District Attorney David Walgren asked him, "If Michael Jackson had come to you, Dr. White, and indicated that he would like to hire you to administer propofol to him to put him to sleep each night in his bedroom, would you do it?" White answered, "Absolutely not. That would be a job that I would never consider."
More medical boards need to focus on the standard of care in similarly basic terms and not let physicians or their hired experts muddy the waters. Ask the experts, "Have you done this? Does this seem like the safest course for the patient?"
3. Don't blame the victim. Leonard and Blankstein wrote in the Los Angeles Times: "Murray's defense team tried to introduce evidence developing their contention that Jackson was hooked on the narcotic Demerol, financially desperate and under intense pressure to deliver on his comeback tour to pay off debts and resurrect his music career. But the defense strategy sustained a blow before the trial when Superior Court Judge Michael Pastor barred Murray's attorneys from calling more than a dozen witnesses. The judge ruled that their testimony would divert jurors from what should be the focus of the trial: whether Murray acted recklessly or with criminal negligence during his care of Jackson."
Medical board cases are riddled with physicians and their hired experts blaming the patients for what went wrong. Patients may very well in some cases play a role, but the focus should be right where the judge placed it. Did the physician act negligently?
4. Let the victim speak. Jackson himself left behind what was probably the most damning testimony in the case. When prosecutors played a tape of a voicemail Jackson had left for Murray, the singer was so clearly lost in a sedative fog that no reasonable physician would have administered any more drugs to him.
Remember, this was not a cancer patient or terminally ill person. This was a 50-year-old man on the verge of a major comeback tour who, by some accounts, looked to be in excellent physical shape just two days before his death. What did Murray do after he heard that voicemail? He ordered 40 more bottles of propofol.
5. Apply the categorical imperative. Perhaps the best summation of the Murray case was offered by Vesna Maras, a former Los Angeles County prosecutor. She told Leonard and Blankstein at the Times: "Can you imagine what would happen if that was allowed in every clinic in L.A. where the patient tells you what medication they need and the doctor is, 'Oh, OK,' " she said. "That's the amount of judgment Murray exercised in this case." Patients complaining to a medical board about a physician should keep that framing in mind. What would happen if this doctor did this type of thing all the time? Remind medical boards – and prosecutors – of the widespread damage that could be done. Health writers should keep that in mind, too.
Keep Jackson and Murray in mind when you hear about a patient harmed by a negligent physician. Jackson's legacy, undoubtedly, will be his songs, but maybe his death will nudge regulators and prosecutors toward taking patient safety cases more seriously, too.
Related Posts:
Conrad Murray's Mistakes: Why does Michael Jackson's doctor face criminal charges when others don't?
Conrad Murray's Mistakes 2: Lack of training fueled criminal case in Michael Jackson death
Conrad Murray's Mistakes 3: Using a hospital-only drug in Michael Jackson' bedroom
Conrad Murray's Mistakes, Part 4: When Michael Jackson collapsed, story spun out of doc's control
Conrad Murray's Mistakes, Part 5: Isolated from his peers, Michael Jackson's doctor had no cover
Conrad Murray's Mistakes, Part 6: Bad choices in Michael Jackson's death led to rare homicide finding
Wrong doctor or wrong patient? Michael Jackson's physician has some explaining to do
Home page photo credit: Keir Whitaker via Wikimedia