Fracking Industry Steps Up Lobbying in California
Image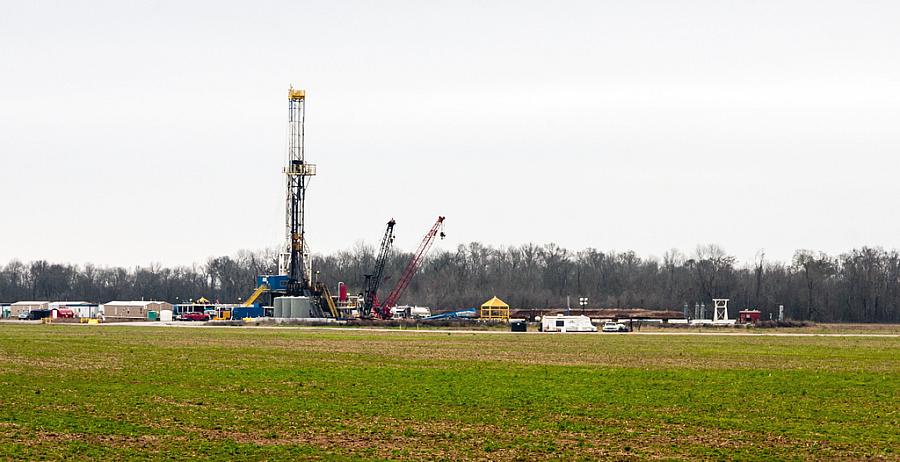 Published on
April 11, 2013
California is one of 31 states that sit atop significant shale deposits that could be made available by hydraulic fracturing, or "fracking," a method of injecting water, sand, and chemicals into the shale to release the oil and natural gas. Fracking supporters stress its ability to create much-needed jobs, while opponents say the practice would consume large amounts of water and the chemicals used could cause underground water contamination. "At least eight bills proposing to regulate or tax the industry's expansion are under consideration in this year's legislative session," reported AP/The Willits News.
In an effort to balance both business and environmental concerns, state regulators and lawmakers in the Golden State are looking to adopt new regulations before a potential rush to tap the 1,750-square-mile Monterey Shale, a "hard-to-get-to deposit representing about two-thirds of the total resource in the U.S.," according to Stateline. Live Trading News reported that California's Monterey Shale is estimated to contain more oil than North Dakota's Bakken or Texas's Eagle Ford. The Monterey Shale runs from Los Angeles to San Francisco.
So just how much financial muscle is the oil and natural gas industry flexing in the decision being made about fracking in California? The National Institute on Money in State Politics (FollowTheMoney.org) learned that donors from the oil and gas industry gave $1.3 million to state-level candidates and officeholders in California in 2012, with Chevron Corp., California Independent Petroleum Assoc., and Occidental Oil and Gas topping the list. Only Texas state candidates received more from that industry during the recent election.
Top Three Contributors from the Oil and Gas Industry to California Candidates, 2011-2012
Contributor
                                 Total

Chevron Corporation
$346,200
California Independent Petroleum Association
$161,660
Occidental Oil & Gas
$133,000

The Institute's Industry Influence tool shows that the oil and gas industry has been a steady contributor to California state candidates since 2000, favoring Republicans since the 2003 elections but giving more to Democrats in 2012. Oil and gas contributions to 2012 candidates were not as high as in similar state elections past. During the comparable 2008 and 2004 elections, the oil and gas industry gave $1.6 million and $1.2 million, respectively.  
Oil and Gas Contributions to California State Candidates, 2000–2012
Year
    Donations to Democrats
  Donations to Republicans
                     Total 

Donations to Third
  Parties or Nonpartisan
$1,226,329
$359,840
$1,586,669
$500
$1,441,642
$718,337
$2,166,579
$6,600
$30,000
$66,550
$96,835
$285
$551,961
$607,726
$1,160,037
$350
$767,692
$1,023,062
$1,790,904
$150
$480,497
$1,075,608
$1,556,105
$0
$526,043
$1,225,600
$1,753,043
$1,400
$0
$40,550
$40,550
$0
$645,546
$639,950
$1,285,596
$100
TOTAL
$5,669,710
$5,757,223
$11,436,318
$9,385

Another tool for investigating how much money the oil and gas industry spends in the California legislature is available at cal-access.ss.ca.gov. Click on "Lobbying Activity," select "Lobbyist Employers," and then look by employer name or category. Users can examine a "Historical" look at a company's lobbying efforts or the most recent efforts. In this case, we would choose the "2013 through 2014" session.
By choosing the current session and "Chevron Corporations and Its Subsidiaries," for example, the resulting screen under "General Information" presents Chevron's lobbyists and the lobbying firms employed in a particular session. Select "Financial Activity/Filing History" to view lobbying payments made by Chevron by quarter and specific bills lobbied.
Photo by danielfoster437 via Flickr.