Georgia's system for segregating children with disabilities resists calls to reform
Image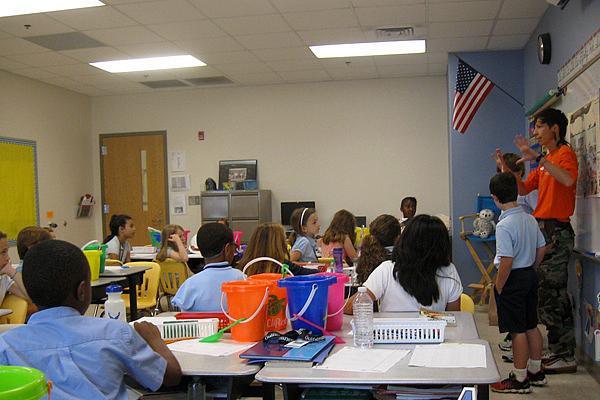 Published on
July 17, 2016
The federal Department of Justice sent a letter to Georgia's Gov. Nathan Deal and Attorney General Sam Olens nearly a year ago informing the state that its 46-year-old system for segregating children diagnosed with so-called emotional and behavioral disabilities violated the Americans with Disabilities Act, or ADA.
About 5,000 children, many with ADHD or on the autism spectrum, are separated from their peers in the Georgia Network of Educational and Therapeutic Support, or GNETS, often languishing for years in buildings that lack teachers trained to teach specific subjects, as well as extracurricular activities like gym, art, music and theater. Many of these students spend hours on the computer each day.
Perhaps more importantly, separating these children from their peers without disabilities means that they miss out on developing vital emotional and intellectual skills needed later in life.
One parent called GNETS "a warehouse for kids the school system doesn't want or know how to deal with." A student told the DOJ, "School is like a prison where I am in the weird class."
Some of the system's buildings and classrooms were used in the Jim Crow era for segregating black students, creating an eerie parallel — particularly since 50 percent of GNETS students are black, compared to 36 percent in Georgia's public educational system. (Eighty percent are boys.)
Although not mentioned in the federal government's letter to Georgia, dozens of families have sued the state, alleging that their children have been abused in GNETS, or that their civil rights have been violated.
Advocates hailed the federal government's 21-page letter as a bold move, expanding the nation's premier law for protecting the civil rights of people with disabilities into the realm of education as never before.
They said the case could have implications for children with disabilities everywhere.
But nearly a year later, the state of Georgia has done nothing to change or abolish the GNETS system. Also, the DOJ has not sued, as threatened in its initial letter — although the state has retained outside counsel.
My 2016 National Fellowship project involves talking to families with children in the system, attorneys who have represented them, state and federal officials, and outside experts, to further explore the impact of segregating and shortchanging the education of these children — and what can be learned from this case by other states.
[Photo by U.S. Army Corps Savannah District via Flickr.]