Green with Envy: Five tips from the Voice of OC's parks investigation
Image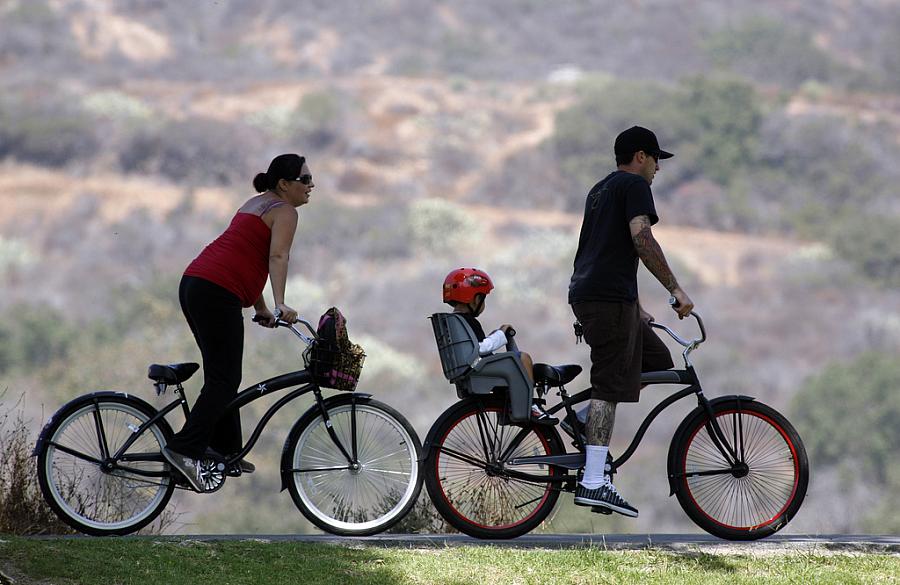 Published on
July 25, 2011
Seeing a story you had in the back of your notebook brought to life by another reporter stings.
That was my first thought when I saw the Voice of OC series on the lack of parks in north Orange County. I first thought about doing that story when I was working at the Orange County Register and living in Santa Ana, where I could walk for miles pushing my daughter in her stroller and never see a park for us to have a picnic. I gathered a little string on the subject and then took the string with me when I went to the Los Angeles Times. I gathered a little more string but never wrote a story with it. When I moved to Seattle, the contrast with Santa Ana could not have been more stark. I can literally walk a few blocks east or west from my house and run into a park. I put the park story high on my list of projects for Antidote.
But not high enough.
This is why for weeks after reading the Voice of OC series, I fumed. Finally, I put my envy aside and realized that its authors, Tracy Wood and David Washburn, had performed a great service for their audience. They documented OC's anti-park roots. They showed the effects of OC's parkless neighborhoods on children and families. And they examined the possibility for the creation of new parks. Hopefully, the series also prompted other health writers to start thinking about their own park stories.
Their work was partially funded by the California Endowment Health Journalism Fellowships, a program of USC's Annenberg School for Communication & Journalism, where Wood was a health reporting fellow. But you don't need to have a fellowship to write about parks in your community.
Here are five tips from the series to get you started.
Know your history. It's pretty gutsy to kick off an investigative series with a history lesson. Usually this type of information is relegated to a sidebar or a graphic timeline. Wood clearly knew that the way OC became a place where kids play in parking lots instead of parks was central to understanding the specific challenges that would need to be overcome to change north Orange County cities. Wood wrote:
In 1950, the county issued 5,542 building permits. In 1955, the year Disneyland opened, the number had increased fivefold to 25,889. As fast as county officials approved housing tracts, leaders of existing North County cities raced to annex them, Ramella recalled. City leaders, like their county counterparts, didn't consider the lack of neighborhood parks in their drive to grow. Stanton, La Palma, Garden Grove and Westminster were founded between 1953 and 1962. Today, these cities are four of the five most park-poor in Orange County, each having less than one acre of park per 1,000 people.
Connect parks to people. The ratio that Wood used for those four cities is a big part of the evidence for her series. To show a good balance between parks and people, she tapped the expertise at California State University Fullerton's Center for Demographic Research.
Most cities try to have four acres of neighborhood parks for every 1,000 residents, and north Orange County generally falls far short of that goal. Northern cities have more than three times as many people per park acre than cities in the south, according to the Center for Demographic Research at Cal State Fullerton. In Stanton, there is just one acre of park for every 1,830 people. Santa Ana's ratio isn't much better - 1,271 people per city acre of park.
The center focuses mainly on Orange County, but similar research has been done all over the country, and if you can't find a demographer to tell you how many parks there are per capita, you can always pick a focus area for your story and walk, drive, or bike the area looking for parks.
Show the unmet challenges. In the second part of the series, Washburn detailed all the ways kids in Santa Ana and other cities make do without parks. And he showed how city leaders on the one hand talk about the desire to create more parks but in reality have done little to make a change. Washburn wrote:
In recent years, the city has put up fences around dozens of properties, including several vacant lots, as it acquired land for the redevelopment project, which planners say will eventually create more affordable housing and unspecified open space. The city balked, however, when a community group asked for a specific commitment to build a 1.5-acre park. So the parking lot and entrance area of Garfield Elementary has become the Station District's de facto neighborhood park. In addition to a soccer play area, the entryway also serves as a skate park for teenagers and a place for parents to watch their young children ride bikes, trikes and scooters. And when they're not in front of the school, the children play on sidewalks, in alleyways, around utility boxes and even on the fences that keep them off the school grounds.
Go global. When reporters go looking for comparisons, they often stick within a narrow radius. They look at the closest city, the closest county or adjacent states. Wood looked to South America and found a great example of how a city can make itself more amenable to bicyclists. She wrote:
When it comes to bicycle lane innovation, however, one of the world leaders is Bogota, which has created a network of streets specifically designed to accommodate pedestrians and cyclists as well as cars and trucks. Sallis said although only about 20 percent of Bogota's population could afford a car, the streets were congested. The solution was intended to benefit those too poor to buy their own vehicles. Wide bike paths and adjacent sidewalks for pedestrians were built down the middle of busy thoroughfares. The median trails are lined with grass and trees. Cars and trucks drive on either side of the center path.
Connect parks to profits. Some developers and short-sighted city leaders push for every square inch of a city to be a revenue generator – either through products and services, rent, or taxes. The series makes the point, with good evidence, that parks have less direct but nonetheless powerful benefits for homeowners and business owners. Wood wrote:
Professor John Crompton at Texas A&M's Department of Recreation, Park and Tourism Sciences says research shows parks and other open space have a direct financial benefit to communities. Among other things, his findings indicate communities that preserve open space avoid the higher costs that come later when they must fix the mistakes of unplanned development. In addition, he said, research shows homes that face parks generally sold for seven-to-23 percent more than those a block away. An attractive, "passive" park will increase overall prices as far as three blocks away.
One of the reasons my own version of this park story stayed in the back of my notebook was because it didn't seem quite exciting enough to make a strong pitch to my editors. These Voice of OC stories and show that you can write an investigative series about parks that will engage readers and make an impact. I am looking forward to the inevitable story of Santa Ana breaking ground on a new park near my old home.
Photo credit: OC Parks_CA via Flickr