Has race been a barrier to COVID vaccine access in Sacramento County?
Image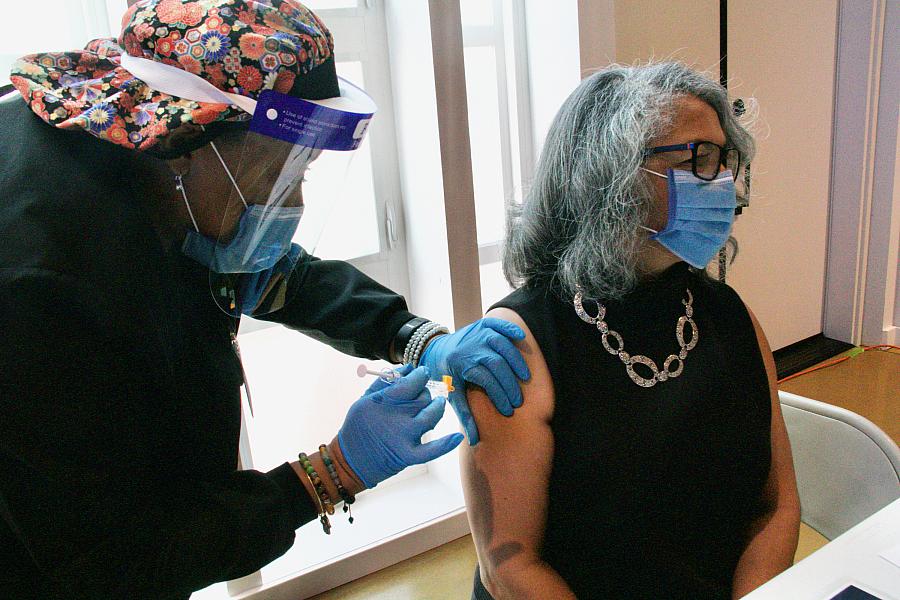 (Photo courtesy Genoa Barrow)
Published on
April 6, 2021
Since COVID-19 arrived in 2020, African Americans have been disproportionately impacted by the virus. From the beginning community leaders demanded data, fearing that with the chronic health issues many African Americans face, COVID-19 would prove all the more deadly. 
In California, Gov. Gavin Newsom formed a COVID-19 Testing Taskforce in April 2020 to look into racial inequities. Before a vaccine became available, Newsom promised that equity would be a priority in vaccine distribution. But those on the frontlines of ensuring that the vaccine gets to those most impacted say it hasn't worked out that way.
The state recently released data showing that of the thousands of people who have been inoculated throughout the state, just 3% were African American. Clearly, there's a problem, one that goes far deeper than a long-standing distrust of vaccines and medical research among African Americans. Community advocates say African Americans want the vaccine but have experienced challenges in getting it. So, why don't these challenges exist for other communities? 
For the 2021 California Fellowship, I will be creating a multipart series exploring how the lack of access to vaccines is impacting the African American community in Sacramento County.
What's preventing COVID-19 vaccines from being distributed to California's Black population? Why are Blacks in Sacramento County having problems accessing the vaccine? As part of my reporting, I'll outline best practices from other areas that may lead to better outreach and outcomes in the Sacramento region. How can we see a more equitable outcome? Why are efforts more community-driven than county-driven? 
I will utilize county and state data, as well as interview sources to find out what's working in different counties. Are those same strategies not in play locally? What role does race/ethnicity and economic status play in access? 
In conjunction with my initial articles, the Sacramento OBSERVER will also host a community forum on how African Americans can advocate for better access to health care and information that affects their lives and livelihood. 
There has been a great deal of discussion of late about the need to make systems equitable for all. To that end, I am very interested in documenting health and demographic trends in my local community. The Fellowship's impact reporting model will aid me in producing these articles.  
My goal for this in-depth series of articles is to expose barriers that impede better health outcomes and find solutions for long-lasting change. I envision a community being empowered to advocate for their own health and wellbeing. Health officials and other stakeholders may also hear first-hand from the community about what it needs to be better served.