In Hawaii, Pacific Islander communities went overlooked as pandemic grief spread
Image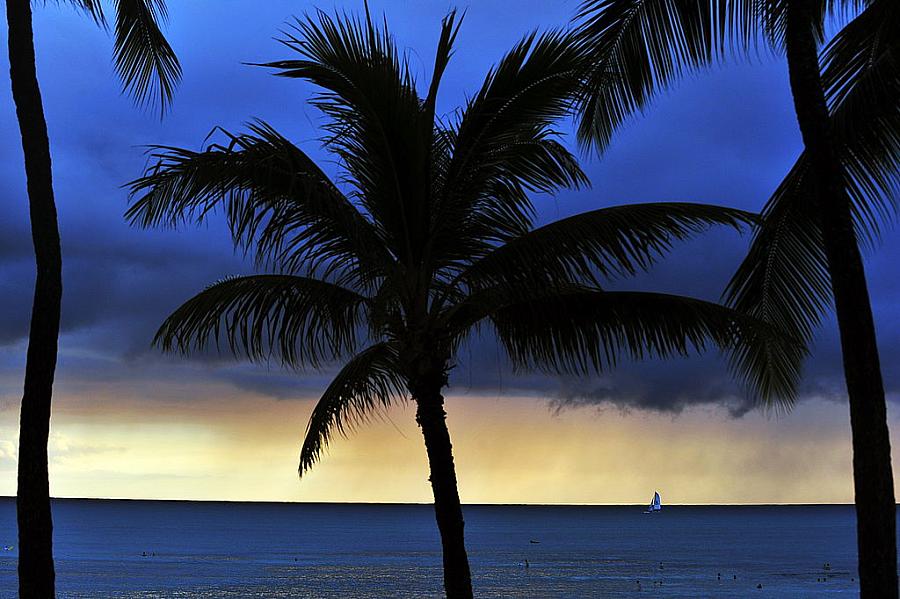 (Photo by Jewel Samad/AFP via Getty Images)
Published on
April 22, 2021
When U.S. Surgeon General Jerome Adams flew to Honolulu last August in the midst of a pandemic surge, he commented on the fact that while non-Hawaiian Pacific Islanders made up just 4% of Hawaii's population, they comprised 30% of the state's COVID-19 cases.
"That is astounding. That is astounding to me," Adams said. 
But to those familiar with structural inequalities in Hawaii, the data wasn't a surprise. In the years prior to the pandemic, I had reported on discrimination against Micronesians in Hawaii and how the community struggled to access health care. I knew that along with other Indigenous Pacific communities, they bore the brunt of Hawaii's economic disparities. One study had found Micronesians in Hawaii got sick younger than other racial and ethnic communities, with some citing the legacy of U.S. nuclear testing in the Pacific. 
My 2020 National Fellowship allowed me to report not only on the data emerging from the pandemic but also delve into political decisions that had led up to this moment.
Five years before the pandemic, Gov. David Ige's Democratic administration had cut off state funds providing Medicaid access for thousands of migrants from three Pacific nations: the Marshall Islands, Palau and the Federated States of Micronesia. The federal government had stopped funding Medicaid for them in 1996 and continuing funding had become politically unpopular in Hawaii. Ige's intent was to transfer the community to Obamacare and thus save the state millions of dollars per year. 
But studies found that fewer Micronesians went to the hospital after that policy shift, and those who did were more likely to be uninsured. Researchers also found that in the years leading up to the pandemic, mortality rose sharply among Micronesians each year after public health insurance was revoked.
My reporting also found that the Democratic Legislature and Ige administration had also cut funding for the Office of Health Equity, a tiny office with a mission to address health disparities in the state. Among the reasons for its dissolution was the belief that the office wasn't necessary because Hawaii is a majority-minority state, despite stark inequities amongst those minority groups. 
As the virus spread and Pacific Islander advocates rushed to help their communities, several told me they felt abandoned by the state. One said that they were used to experiencing discrimination in Hawaii, but it had never been this bad. It wasn't until seven months after the first stay-at-home order that the state created a dedicated Pacific Islander contact tracing team staffed by people who spoke Pacific Islander and Filipino languages. 
In addition to understanding the context of what led up to the pandemic, I also wanted to know some of the best ways to move forward. I had heard that Pacific Islander communities in Hawaii were turning to other states to get translations on COVID-19 materials in languages like Marshallese. I researched how other states had previously established health equity staffers and teams and embedded them in crisis response teams. I interviewed Pacific Islanders in Oregon who felt included in the state and local pandemic response — in contrast to Hawaii — and were empowered through public funds to conduct community contact tracing.
I also looked into how the pandemic was affecting people beyond those sickened by the virus, particularly the ways in which it was forcing people to adjust their cultural practices. This was and continues to be a universal challenge: cancelled weddings, virtual funerals, Zoom happy hours. But for Pacific Islander communities, there was an added physical barrier: Several countries in Oceania had shut their borders entirely, fearful that that virus would get in, and no flights were going in and out. At least one island wasn't even letting in coffins. 
I knew from my previous reporting that it's common for Micronesian families to spend thousands of dollars to honor their deceased loved ones. Despite economic challenges, they'd come together and raise the money necessary to send their loved ones' remains back home to be buried in their ancestral homes.
Early in the pandemic, I'd gotten a call from a woman who was frantic — her father had moved to Honolulu for medical care but had just been told he was terminally ill. He wanted to die in Pohnpei, where he had been born. But the flights were grounded and there was no way he could get back. 
He never made it. A month or so later, I was invited to a rosary at their apartment to honor his spirit. I sat with my audio recorder and face mask in a chair just feet from where he had died. The cool evening breeze blew in through the open sliding glass door and I was struck by how the sound of the highway overlayed the melody of the Pohnpeian rosary. The concrete high rise must have felt like such a foreign place to die, but he had been surrounded by loved ones who sang and prayed as he passed. 
It was hard, as a reporter, to sit with people in their grief. There were the physical challenges of masking and providing ventilation, arranging outdoor distanced visits, asking probing questions and building trust when sources could see only half your face. But there was also the overwhelming feeling of grief suspended due to the inability to lay their loved ones to rest properly. 
One man told me his greatest fear was that he'd die before he could bring his wife home and bury her in accordance with their Indigenous traditions. 
"I think to myself, I really need to be alive and bury my wife, so I am very cautious," he told me, speaking through a face shield.
There were so many stories of grief throughout this pandemic and this article captured only a sliver of the challenges that people endured. But it felt important to write beyond the data and tell a story that might not otherwise be told.