The Health Divide: Too many Black babies are dying, so doulas are coming to the rescue
Image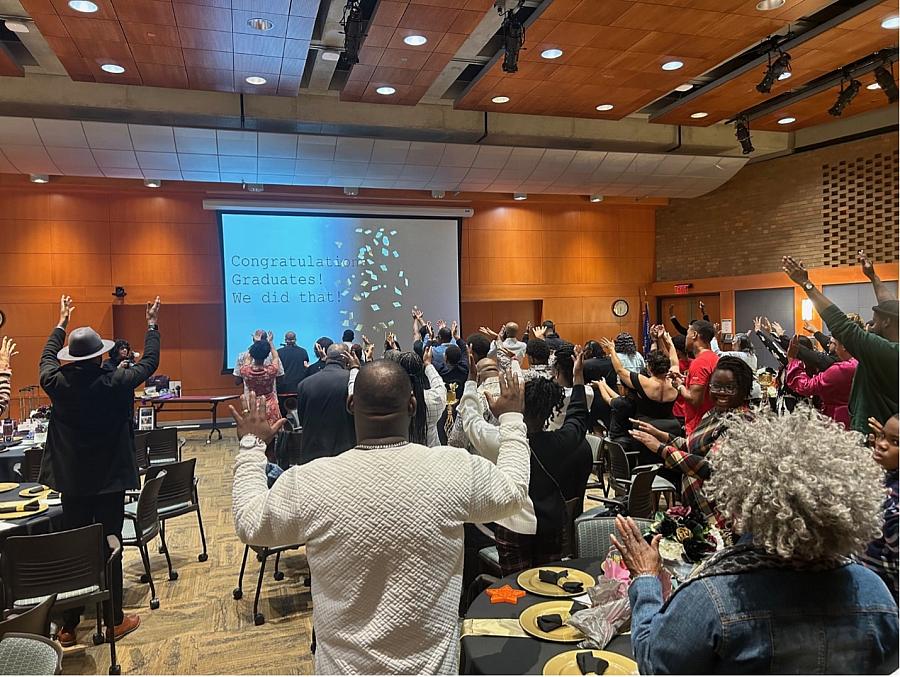 Published on
November 13, 2023
An hour after Rosetta Washington received her certificate to become a certified doula, she shared the incident that called her to the role. 
It was November 2021. Washington had called a young Black mother who was home with her newborn baby boy.
Washington, 66, a community nurse, worked with the woman during her prenatal stage. The new mom's emotions ranged from being anxious and nervous to upbeat and happy. 
A week after her baby was born, the woman's demeanor shifted to extreme depression.
"I did a video call with her. I could hear the baby crying in the background, but I couldn't see her or the baby on the call because the video was so dark."
The 21-year-old mom was hiding in a closet.
"I asked her why she was in the closet, and she said, 'I love my baby. But I'm not feeling well right now, and all he's doing is crying,'" Washington recalled.
The mom had not eaten in days because she had not had a bowel movement since she delivered.
Her child was a week old.
"I asked her if the hospital knew she didn't have a bowel movement before they released her, and she said yes," Washington said. "But they discharged her anyway. She never got a follow-up call from her doctor."
Washington made it her mission to become an advocate for young moms who lacked a robust support system. 
Two years later, Washington became a certified doula because she saw a gap in health care between the prenatal and postpartum stages for Black and brown women. These gaps in care and support put the health of both newborns and mothers at risk. Doulas can help change that, and their care is associated with reduced cesarean sections, fewer premature deliveries, and reduced anxiety and stress for the mother. 
Program trains doulas to address huge need
In October, 17 women from southeastern Wisconsin graduated from a first-of-its-kind community-based doula program. 
"Never has an organization implemented a 20-week, community-based doula training program that consisted of all Black and brown women," said Dalvery Blackwell, executive director of the African American Breastfeeding Network, the nonprofit that provided the training.
Twenty women started the doula training in June 2023. Only three dropped out. 
To become certified, the enrollees completed weekly homework assignments, attended required training sessions, observed three live births, and provided prenatal and postpartum support services. They were also trained in areas such as cultural humility, counseling and postpartum recovery. 
When I attended the graduation ceremony on Oct. 17 at the Medical College of Wisconsin, the event was a cultural celebration featuring an African drummer and a libation ceremony – an offer to a spirit to honor the importance of family. Most of the graduates were supported by friends and family, and when each doula was called forward to accept their certificate, they were asked to give one-word answers as to what the program meant to them. 
Some of the words the doulas used were "empowered," "prepared," "relieved," "challenged," and "honored."
The program was so successful that a second one is planned for February 2024. There is already a waitlist of more than four dozen women ready to enter the program.
Doulas are needed because too many babies of color are dying before they reach their first birthday.
There has been a rise in the U.S. infant mortality rate for the time in two decades, and Black infants continue to have the highest death rate — 2.1 times the rate of white babies. Black babies are more likely to die from complications of low birth weight, and Black mothers are more likely than white mothers to receive late or no prenatal care.
Image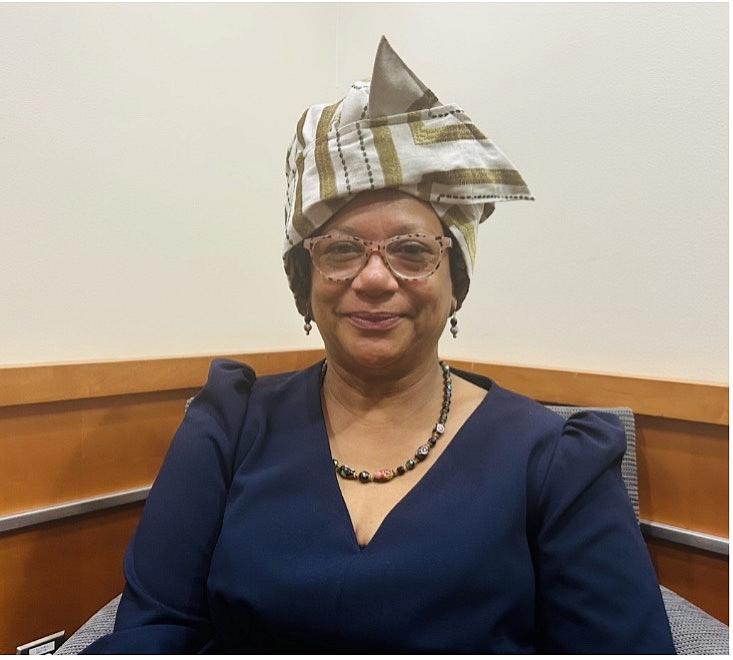 A decade ago, the Milwaukee Journal Sentinel's series "Empty Cradles" showed that the rate at which babies in Milwaukee were dying during their first year of life was greater than in all but six of the nation's 53 largest cities. The Black infant mortality rates in some Milwaukee ZIP codes rivaled the rates of babies in sub-Saharan Africa. 
Today, things remain unchanged. Why?
Things have not improved because doctors are not listening to Black moms when they talk to them. Black women are more likely to receive substandard care regardless of their socioeconomic status, and there is a pervasive lack of trust in the health care system among Black women.
"Most Black women know someone who has experienced a poor birth outcome. Either someone in their family, a friend, or maybe it was them," Blackwell said.
Enter Black doulas, who are stepping up because the status quo is not working for Black mothers and their babies.
Black doulas not only support women during pregnancy, labor and birth, but they also ensure the mother's wishes are followed during the critical birthing process. They are the voice for the mom and the baby. They also bring a level of calm to mothers who may have high-risk pregnancies.
"Doulas are there for the mother in any way she needs them to be. If the mom needs an advocate, the doula is there. If the mom needs someone to fan her, the doula is there. If the mom has any questions, the doula is there. The doula is there for the mom and baby and in the room every step of the way," Blackwell said.
Many Black women fear giving birth in a hospital due to the lack of respect and racism many of them have experienced.
Washington summed it up this way.
"The mistreatment happens a lot when it comes to people who look like us, and if we don't step up and take a community approach to stop it, nothing will change," she said.
Racism contributes to bad outcomes
Washington was able to sympathize with the young mother hiding in the closet because some of her family members have had tragic birth outcomes.
Infant mortality is a difficult subject to discuss. Many women suffer in silence and don't talk about what they experienced.
They don't talk about the fear they have going to a hospital. They don't discuss not having a solid support system once they get their baby home. They don't talk about the stress they are under. They also rarely talk about the microaggressions and racism they face when dealing with the health care system.
"When they see a pregnant woman of color, and they don't see a wedding ring on her finger, and they see she's got state insurance, they automatically put her in the garbage category," Washington said.
Women who feel like they were placed into the "garbage category" talk about how doctors spend little time with them, talk at them and not to them, fail to do follow-up calls and check-ins, and don't answer their questions, Washington said.
"They treat them like trash because they know they can get away with it. When doctors figure you don't know, they treat you like you don't know," Washington said.
Washington was able to talk the young woman out of the closet and get her doctor's information. When she called, Washington was initially met with resistance from the receptionist.
"I called and asked if I could speak to the young lady's doctor because there were no follow-up calls," Washington said.
The receptionist told Washington that the doctor was busy, but Washington refused to go away.
"I told her we would hold because it was an emergency," she said.
After placing Washington and the new mom on hold for 10 minutes, she was transferred to a call center in India.
"After that, I called right back and told the receptionist that if she didn't get the doctor on the call immediately, I was going to go to every TV station and newspaper to talk about the rotten service being provided," Washington said.
The doctor got on the call right away.
Washington was able to get the medication needed for the new mom to have a bowel movement, but she didn't stop there. She told the doctor that the woman should be seen to ensure that she didn't have any other issues.
The doctor saw the young mother. Washington was with her. She played the role of a doula before she became certified.
"When you can advocate for someone, you know you are making a difference. That's the power that can save a life," she said.
Doulas can improve birth outcomes
Blackwell applauded the women who went through the 20-week program and said that most never missed a class, proving their dedication.
The women who graduated from the program ranged from ages 23 to 66. There was a mother and daughter who became doulas together and said they wanted to start their own doula team. One woman in the program was a cancer survivor.
Of the 17, most who had children did not have a doula with them during their pregnancies, but they wished they had that support.
One mother said she wished she had a doula with her first child. She was only 17 at the time and six hours into labor. When it was time to push, the doctor only allowed her one push before giving her an episiotomy without her permission or explaining what she was doing. The mother believes the doctor did it to hurry the process, not because her child was distressed.
There's good evidence behind doula support.
One study looked at the birth outcomes of two groups of disadvantaged mothers at risk of adverse birth outcomes. One group worked with a certified doula; the other group did not. All mothers participated in the prenatal health and childbirth education program. 
Mothers matched with a doula were four times less likely to have a low-birth-weight baby, two times less likely to experience a birth complication involving themselves or their baby, and more likely to initiate breastfeeding, according to the 2013 study in the Journal of Perinatal Education. "A skilled doula empowers a woman to communicate her needs and perceptions and actualize her dreams of a healthy, positive birth experience," the study authors wrote.
For Washington, being a doula means so much more.
"I'm at an age where I want to leave a legacy. I want my life to mean something. I want to be the reason why others live as well. If I can save one mother or one child, then I can look back at my life and say, job well done," she said.