Health Media Jobs and Opportunities: Health Research and Mobile Design
Image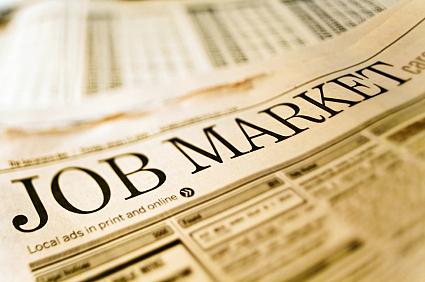 Published on
July 21, 2011
This week, we highlight a Healthcare Research Writer-Editor job listing at Thomson Reuters. Also featured are a variety of print and online opportunities on the East Coast. In addition, find the most updated information on upcoming grants, fellowships and educational opportunities.
To keep up with the latest discussions on topics relevant to health journalists, follow Career GPS posts and job listings via RSS. To submit a job listing, please email knativid@usc.edu.
Featured Listing

Healthcare Research Writer-Editor, Thomson Reuters
Location: Washington, D.C.
Status: Full Time
Medium: Newswires
"The Healthcare Research Writer-Editor researches, writes, and edits technical materials, such as scientific or technical research reports, healthcare journal articles and statistical briefs, supporting multiple researchers and projects across business.

- Translating complex technical and scientific concepts into plain English
- Crafting crisp, targeted, strategically driven, engaging and accurate copy for a variety of readers
- Reviewing, editing, and, as necessary, re-writing reports and briefs on a variety of healthcare topics
- Using available research tools effectively - hardcopy, databases/online, etc
- Adhering to corporate and/or client research and editorial standards to ensure data consistency
- Ensuring client satisfaction by anticipating client needs and meeting deliverable deadlines.

At Thomson Reuters, we deliver intelligent information quickly and efficiently, so professionals have knowledge to act. We combine industry expertise with innovative technology to deliver critical information to leading decision makers in the financial, legal, tax and accounting, scientific, healthcare, and media markets, powered by the world's most trusted news organization."
New Job and Internship Listings
Senior Researcher, Men's Health magazine -- Rodale
Location: Emmaus, PA
Status: Full Time
Medium: Print
Mobile Designer, Everyday Health, Inc. (via mediabistro)
Location: New York, NY
Status: Full Time
Medium: Online, Mobile
Manager of Communications, Consumer Healthcare Products Association (via PRSA jobcenter)
Location: Washington, D.C.
Status: Full Time
Medium: Other
Senior Health Editor, SmartBrief (via JournalismJobs)
Location: Washington, D.C.
Status: Full Time
Medium: Online
Fellowships and Grants
George Polk Grants for Investigative Reporting, Long Island University
Eligibility: Applicants should have a proven track record as an investigative reporter. Special consideration will be given to journalists who have been laid off or are no longer employed by a news organization.
Deadline: Unspecified
From the Website: This program is intended as a resource for the reporter who always has wanted to dig into a particular topic or who has developed useful expertise – who knows "where the bodies are buried" – on a matter of public interest that may be local, national or international in scope. Grants will range from $2,500 to $10,000, depending on the duration and complexity of the proposed project."
2011 Dart Ochberg Fellowships, Dart Center for Journalism & Trauma
Eligibility: Print, broadcast and online reporters, photographers, editors and producers with at least five years of full-time experience.
Deadline: July 27, 2011
From the Website: "An intensive program, to be held in Baltimore Oct. 31 to Nov. 5, designed to help mid-career journalists improve coverage of traumatic events. Fellows attend an intensive weeklong seminar program, including briefings by leading interdisciplinary experts in the trauma field and discussions with journalist colleagues, and attend the annual conference of the International Society for Traumatic Stress Studies. The fellowship covers all travel and ground expenses while attending the program."
MetLife Foundation Journalists in Aging Fellows Program
Eligibility: All journalists are eligible to apply (except for past recipients of this MetLife Fellowship).
Deadline: July 29, 2011
From the Website: "The Gerontological Society of America (GSA) and New America Media (NAM) are welcoming applications - from journalists who cover issues in aging and/or who work for ethnic media outlets - for the second year of a joint fellowship program underwritten by the MetLife Foundation."
Australian-American Health Policy Fellowship, The Commonwealth Fund
Eligibility: Mid-career health services researchers or practitioners who are U.S. citizens and have completed a master's degree or doctorate (or the equivalent thereof) in health services research, health administration, health policy, or a related discipline. Applicants should demonstrate expertise in health policy issues and track record of informing health policy through research, policy analysis, health services, or clinical leadership.
Deadline: Aug. 15, 2011
From the Website: "This program offers a unique opportunity for outstanding, mid-career U.S. professionals-academics, government officials, clinical leaders, decision makers in managed care and other private health care organizations, and journalists-to spend up to 10 months in Australia conducting research and working with Australian health policy experts on issues relevant to both countries."
California Health Journalism Fellowship, USC Annenberg California Endowment Health Journalism Fellowships
Eligibility: Open to professional journalists from print, broadcast, and online media in California, including freelancers. Applicants need not be full time health reporters, but they need to have a passion for health news (broadly defined).
Included: All-expenses paid seminars in Los Angeles, mentoring for completion of reporting project
Deadline: August 26, 2011
From the Website: "During the Fellowship sessions, Fellows get plenty of time to discuss with experts, and with each other, strategies for covering health news with authority and sophistication. Between the two sessions and for three months after the second session, Fellows confer by phone and e-mail with veteran journalists who guide them through work on major Fellowship projects. The Fellowship will meet from November 17-20, 2011 in Los Angeles and from February 23-25, 2012."
Spring 2012 Global Health Fellowship, International Reporting Project
Eligibility: U.S. journalists with at least five years of professional experience in any medium.
Deadline: Oct. 3, 2011
From the Website:"The International Reporting Project (IRP) is offering up to five IRP Fellowships for U.S. journalists to report on global health topics such as malaria, HIV/AIDS, tuberculosis, maternal and child health or new scientific research aimed at reducing the impact of global diseases. The nine-week reporting Fellowships will begin in mid-February 2012 and extend through mid-April 2012. Fellows will spend two weeks in Washington at the IRP offices preparing for their overseas trips and then five weeks reporting on their chosen health topics in the country of their choice. Fellows will return to Washington for a final two weeks of reporting and presentations of their findings."
Educational Opportunities
Workshop: Reporting on Intimate Partner Violence, Robert Wood Johnson Foundation and the Dart Center for Journalism and Trauma
Eligibility: Apply for consideration; due date: Sept. 26, 2011 at 5 p.m. EST
Program: The workshop, supported by funding from the Robert Wood Johnson Foundation, will take place October 21 and 22, 2011 at the Columbia Journalism School in New York.
From the Website: "The workshop will feature a wide range of national and local mental health and policy experts, award-winning journalists, educators and prevention advocates. It will include background briefings as well as specialized reporting skills training to enhance journalists' capacity to report on relationship violence knowledgeably, ethically and effectively. It will examine these issue across diverse communities and special populations including teenagers, immigrants and refugees; and lesbian, gay, bisexual and transgendered individuals."