Health Media Jobs and Opportunities: Report for an M.D. Audience
Image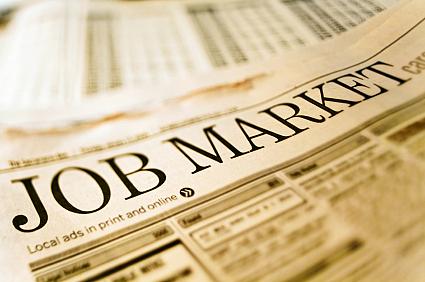 Published on
April 20, 2012
Those with experience writing for health professionals might be interested in this week's featured opportunity. Also, check out the Awards section for more deadlines this weekend; there's still time to get your entries in.
To keep up with the latest discussions on topics relevant to health journalists, follow Career GPS posts and job listings. To submit a listing, send me an email at knativid@usc.edu.
Featured Listing
Medical Writer, Everyday Health (via LinkedIn)
Location: New York, NY
Status: Full Time
Medium: Online
"MedPage Today, a property of Everyday Health, Inc., and the website for 'putting medical news into practice,' seeks an experienced, responsible, self-directed, organized Medical Editor/Writer to take the lead on custom publishing projects for a professional audience. The Editor will have experience in medical writing and editing for an MD audience, and will help drive our mission as the No. 1 professional destination in digital media for trustworthy medical news and information.
The successful candidate will be responsible for conceptualizing and producing innovative editorial content and products for sponsored mini-sites, and will be an integral part of the dynamic, nimble Custom Solutions editorial team. As part of this tight-knit, fast-paced department and reporting directly to the Executive Editor, Custom Solutions, you'll be responsible for conceptualizing and producing relevant articles, photo galleries, case studies, medical animations, video, and other interactive features."
New Job and Internship Listings
Associate Editor, Care.com (via LinkedIn)
Location: Waltham, MA
Status: Full Time
Medium: Online
Public Health Reporter, Sacramento Bee (via Berkeley Graduate School of Journalism)
Location: Sacramento, CA
Status: Full Time
Medium: Print
Associate Editor, Vendome Group (via LinkedIn)
Location: Cleveland, OH
Status: Full Time
Medium: Print, Online
Associate Health Editor, major women's magazine (via Ed2010)
Location: New York, NY
Status: Full Time
Medium: Print, Online
Healthcare Editor, BioPharm Insight (via Nature Jobs)
Location: New York, NY
Status: Full Time
Medium: Online
Medical Writer or Technical Writer, Kimelman Medical Group
Location: Novato, CA
Status: Part Time (with potential for Full Time)
Medium: Other
Freelance Writer/Editor, UBM Medica US (via LinkedIn)
Location: Flexible
Status: Part Time
Medium: Online
Awards
National Journalism Awards, Asian American Journalists Association
Eligibility: You do not need to be an AAJA member to submit an entry.
Deadline: April 20, 2012
From the Website: "AAJA's National Journalism Awards, established in 1989, recognize and encourage excellence among journalists and outstanding coverage of Asian American and Pacific Islander issues. These awards demonstrate the ability of journalists--AAPI and otherwise--to cover the news with authority, sensitivity, insight and an eye towards diversity."
Casey Medals for Meritorious Journalism, Journalism Center on Children & Families
Eligibility: Did you write, report, produce, shoot, or create a powerful piece of journalism/media in 2011 about the lives of children and families in the U.S?
Deadline: April 20, 2012
From the Website: "The awards were created to inspire and recognize exemplary reporting on children and families. Winning stories offer a fresh take on a significant issue, show enterprise in research and reporting and demonstrate masterful storytelling and impact. Judging is conducted by respected journalists and journalism educators."
Ethnic Media Awards for Northern California and the Central Valley, New America Media and KQED
Eligibility: Entries can be print, online or broadcast. All broadcast entries must be under 30 minutes in length.
Deadline: April 27, 2012
From the Website: "Recognizing journalistic excellence, NAM invites news organizations (print, online, radio and television) serving Northern California and/or the Central Valley's ethnic minority and newcomer communities, as well as individuals whose work is published or aired by these media outlets, to submit entries published between January 1, 2011 and March 1, 2012. Entries may be in the language of the publication such as English, Spanish, Chinese, Korean, Vietnamese, Japanese, Arabic or other relevant languages. Participants are encouraged to include their own translations as needed."
The Endocrine Society Award for Excellence in Science and Medical Journalism, The Endocrine Society
Eligibility: Open to all credentialed journalists in print (both "hard" and electronic) or broadcast.
Deadline: Contact Aaron Lohr: alohr@endo-society.org
From the Website: "http://www.endo-society.org/media/Journalism-Award.cfm"
Sidney Award, The Sidney Hillman Foundation
Eligibility: The Sidney is awarded monthly to a piece published in a magazine, newspaper, on a news site, or a blog in the United States. Television and radio segments broadcast in the United States are also eligible, as are published photography series.
Deadline: Deadlines are the last Friday of the month in which the piece was published/aired. In the case of magazines, please nominate according to the issue date on the publication, not when it first appeared.
From the Website: "For more than 50 years, the Sidney Hillman Foundation has awarded, annually, the prestigious Hillman Prizes in Journalism. In 2009, the Foundation inaugurated the Sidney, a monthly award for an outstanding piece of socially-conscious journalism. We are looking for commentary and investigative work in service of the common good."