Health Media Jobs and Opportunities: Your chance to promote solutions to health problems
Image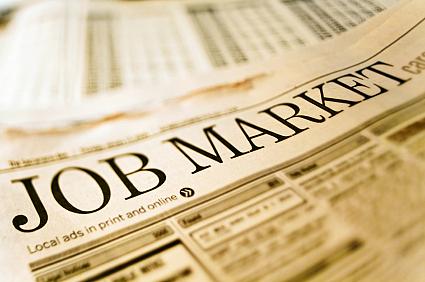 Published on
May 24, 2012
Does being part of an organization that "works to reduce hidden risks to the health, safety, and well-being of American consumers" sound like a job for you? Don't miss our featured opportunity. Our job listing also includes opportunities for those interested in autism, environmental issues, medical billing and much more.
To keep up with the latest discussions on topics relevant to health journalists, follow Career GPS posts and job listings via RSS. To submit a job listing, send me an email at mrorella@usc.edu.
Featured Opportunities
Senior Associate, Communications, Pew Health Group
Location: Washington, D.C.
Status: Full-time
Medium: Other
From the Website:"The Senior Associate for Communications is a member of the Pew Communications Department, assigned to work with multiple PHG programs dedicated to helping Congress and federal agencies develop and institute medical and food-related policies to protect the public health. The Senior Associate will promote PHG research, issues, and spokespersons in the media."
New Job Listings
Healthcare Reporter, New Hampshire Public Radio
Location: Concord, NH
Status:Full-time
Medium: Radio
Autism Writer, Autism After 16 (via JournalismJobs)
Location: Telecommute
Status: Freelance
Medium: Online
Investigative Reporter/ Environment, Investigative Post (via JournalismJobs)
Location: Buffalo, NY
Status: Full-time
Medium: Online
Medical Billing and Coding Blogger, Consumer Media Network
Location: Telecommute
Status: Full-time
Medium: Online
Senior Medical Writer, Amylin Pharmaceutical, Inc.
Location: San Diego, CA
Status: Full-time
Medium: Other
Freelance Writer for Indoor Health Blog, Freelanceswitch.com
Location: Online
Status: Freelance
Medium: Online
Manager of Social Media and Communications, El Camino Hospital
Location: Mountain View, CA
Status:Full-time
Medium: Online and other
Deputy Media Director, California Right to Know (via Berkeley Graduate School of Journalism)
Location: Flexible
Status:Full-time
Medium: Online
Associate Creative Director/ Copywriter, EnviroMedia Social Marketing
Location: Austin, TX
Status: Full-time
Medium: Other
Awards
Fund for Environmental Journalists 2012, Society of Environmental Journalists
Eligibility:"Open to journalists working for print, broadcast and/or online media; and full-time faculty or students working or enrolled at accredited schools."
Deadline: July 15 (Summer Cycle), November 15 (Winter Cycle)
From the Website: "SEJ's Fund for Environmental Journalism accepts applications for grants of up to $3,500 to help underwrite environmental reporting projects and entrepreneurial ventures. The purpose of the FEJ is to provide incentives and support to qualified journalists and news organizations to enhance the quantity and quality of environmental journalism."