Health Media Jobs & Opportunities: Two weeks left to apply for the USC Annenberg's Center for Health Journalism Annual National Fellowship
Image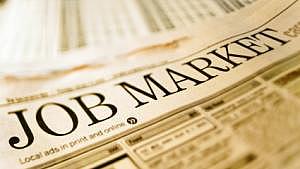 Published on
March 10, 2017
Keep up with the latest discussions on topics relevant to health journalists, follow Career GPS posts and job listings via RSS. To submit a job listing, send me an email at anna.l.romano@gmail.com.
Job Listings 
Engagement Editor
, USC Annenberg Center for Health Journalism
Location: 
Los Angeles, CA
Status:
 Full-Time
Job Type:
 Online  
Digital Health Editor
, Rodale, Inc.
Location: 
Emmaus, PA
Status:
 Full-Time
Job Type:
 Online  
Environment/Health Reporter
, Killeen Daily Herald
Location: 
Killeen, TX
Status:
 Full-Time
Job Type:
 Online/Print  
Fitness and Health Tech Editor
, Wirecutter (via mediabistro.com)
Location: 
New York, NY
Status:
 Full-Time
Job Type:
 Online  
Senior Staff Writer
, American Psychiatric Association
Location: 
Arlington, VA
Status:
 Full-Time
Job Type:
 Online/Print   
Food & Nutrition Editor
, Prevention  (via mediabistro.com)
Location: 
Emmaus, PA
Status:
 Full-Time
Job Type:
 Online/Print  
Health Editor
, WebMD  
Location: 
Atlanta, GA
Status:
 Full-Time
Job Type:
 Online   
Health + Fitness Writer
, The Cheat Sheet
Location: 
Remote
Status:
 Full-Time
Job Type:
 Digital   
Health Reporter
, The News Journal - USA Today
Location: 
New Castle County, DE
Status:
 Full-Time
Job Type:
 Online/Print  
Science & Health Writer
, UC Merced
Location: 
Merced, CA
Status:
 Full-Time
Job Type:
 Online/Print    
Reporter, Healthcare News
, S&P Global  Market Intelligence
Location: 
Charlotsville, VA  & Arlington, VA
Status:
 Full-Time
Job Type:
 Online/Print  
Senior Editor, Capital Public Radio
Location: Sacramento, CA
Status: Full-Time 
Job Type: Broadcast
Health Writer, heavy.com
Location: Remote
Status: Contract
Job Type: Online
Fellowships & Educational Opportunities
2017 National Fellowship, USC Annenberg's Center for Health Journalism
Information: Center for Health Journalism is looking for journalists who think big and want to gain new insights into the effects on vulnerable children  and their families of poverty, trauma and toxic stress. The all-expenses-paid 2017 National Fellowship, which provides five days of intensive workshops, field trips and discussions, along with $2,000-$12,000 grants for reporting and community engagement and six months of mentoring. 
Deadline: March 24, 2017