Health Reform Presses On, Despite Looming Government Shutdown
Image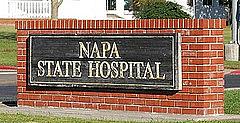 Published on
April 8, 2011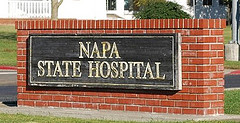 Mental Health: Workers at California's state mental hospitals fear their increasingly violent patients and are pressing officials to increase security and safety measures, Ina Jaffe reports in a compelling two-part series for NPR.
Health Reform: Progress  on health reform's rollout is likely to continue despite a looming government shutdown, J. Lester Feder (no relation) reports for Politico. Meanwhile, Julie Rovner of NPR assures Medicaid and Medicare recipients that they'll still be able to get care during the shutdown.
Health Costs: The Los Angeles Times' David Lazarus unpacks a $266,000 bill for heart surgery for one patient at a Los Angeles hospital. Why do hospitals inflate charges they know insurers, in this case Medicare, aren't paying?
Nutrition: The San Francisco Chronicle's Michael Bauer asks: why is the smallest soda size at the city's Metreon movie theater a whopping 32 ounces?
Prescription Drugs: According to a new study, California wastes the most money of any state on prescription drugs by relying on brand names and bricks-and-mortar pharmacies and by not taking medicines as prescribed, Jim Edwards reports for BNET.
Want more from Reporting on Health? Join us, sign up for our newsletter, like us on Facebook or follow us on Twitter.
Photo credit: B a y L e e ' s 8 Legged Art via Flickr