Image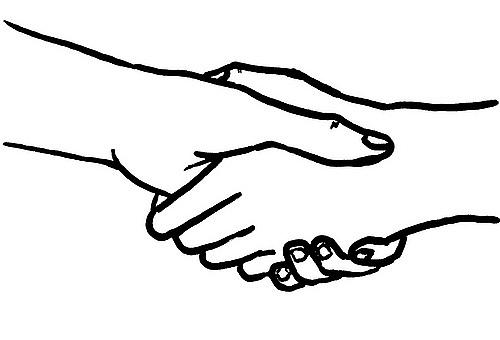 Published on
February 11, 2014
The most recent employment report from the U.S. Labor Department showed the job market remained tough in January. If it's difficult for healthy individuals to get a job, what is it like for cancer survivors?
Personally, I'm not looking for a job. When I was diagnosed with lung cancer about a year ago, my editors and I came up with the idea that I should write a blog about all aspects of cancer.
I had not focused on what it would be like conducting a job search with cancer as my co-pilot until I read a recent LinkedIn post: "If you think it is tough finding work for the average Joe, imagine what it is like for the cancer survivor. How do you explain the gap in your resume? You lie of course."
Cancer survivors are supposed to be legally protected by state and federal laws, including the Americans with Disabilities Act and the Family and Medical Leave Act. Prospective employers cannot ask about a job candidate's health. So in theory, cancer survivors should not have a problem, but some say there's an underlying bias against them. It's not hard to see why. The employer might wonder whether the cancer survivor will take too much time off work for doctor's appointments, or a lingering setback that might cause more severe job performance problems.
No one who took part in the subsequent online LinkedIn discussion was of the opinion that lying was the best policy. Rather, some commented it might work to an applicant's benefit to be open about their cancer.
"I use this as an opportunity to show leadership and honesty," said one. "I never wait for it to be asked, I bring it up. I think it shows that you are perfectly confident that it is something that has made me a better candidate through the experience."
Another added, "If the employer does not want to understand then you do not want to be working for them anyway. I would hire a cancer survivor over and above anyone because if they are sitting across the room from me in an interview or on the phone for the interview I know they are fighters!"
There were only job seekers participating in this discussion, and no companies or head hunters, something a couple people pointed out, so I called Carol Watkins, the chief Human Resources Officer at Cardinal Health, the health care giant with 2013 sales in excess of $100 billion. She said she has hired high-level executives who she knew had cancer. Watkins, a breast cancer survivor herself, said in some cases, she saw a job candidate's cancer as an asset because their experience gave them a knowledge that could be helpful in the job.
Watkins said that even outside the health care industry, she thinks there is not a negative bias against cancer survivors.
Surviving cancer, she added, "shows resiliency, determination, a sense of optimism, so I would never recommend that they don't tell the truth on their resume.
"I think where it gets dicey is when they are going through cancer treatment and they say they need a month off," she added.
Watkins said she thinks corporate America and more people in general are more compassionate than many people assume. Survival rates have increased so drastically over the years that people are accustomed to seeing people living with the disease. Those two factors have made it easier on cancer survivors looking for a job.
Jakob Franzen, Senior Director of People and Organizational Development at Livestrong Foundation, concurred, saying it's never a good idea to lie on a resume.
"Any time an HR (executive) sees a gap in a resume, they are going to be curious," Franzen said. "But that's their story to tell. They get to own it."
Livestrong is a non-profit organization that serves cancer patients, particularly those who cannot get services anywhere else, and therefore the organization would be more sympathetic to cancer survivors.
Frazen estimates that 15 to 20 percent of its employees are cancer survivors. While that may make sense for an organization devoted to cancer survival, it also is indicative that a functioning workplace can be thoroughly populated with people have have had cancer.
"The focus should be about the skills and what they bring to the table," Franzen said. "What can you do for me? To own the conversation, you've got to answer that question."
This post originally ran in "Cancer in Context" and has been use with permission from Thompson Reuters.
Image by Aiden Jones via Flickr