How can health technology help vulnerable patients?
Image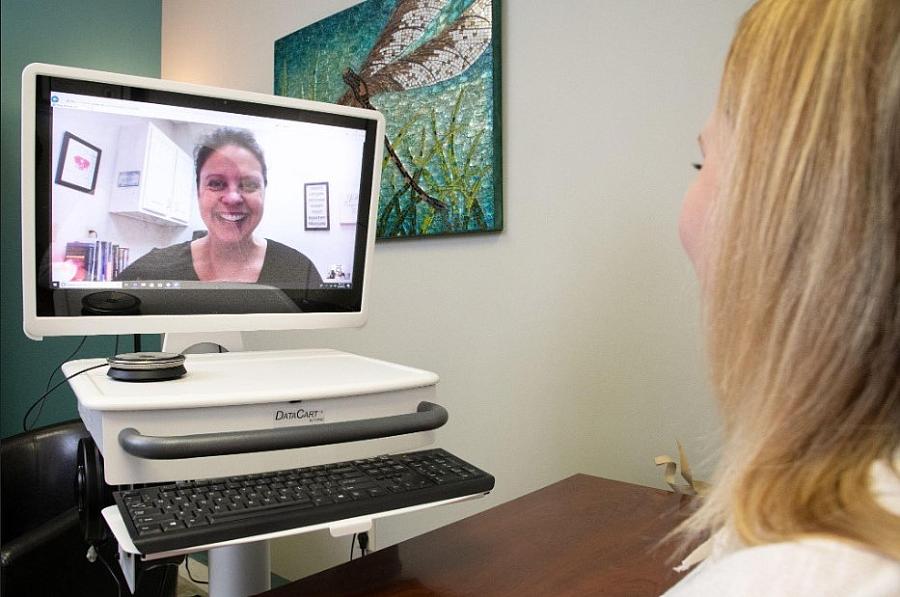 (Photo via Flickr/Creative Commons)
Published on
July 6, 2022
Many of the buzziest companies raising millions of dollars to make health more like the consumer experience are selling a vision that largely excludes the country's neediest populations. Their high-tech offerings — on-demand video appointments, text-message reminders, wearables that passively measure heart rate and blood pressure, online scheduling — are marketed primarily to wealthier, commercially insured patients. The pitch: We can offer you more convenient alternatives to the long wait times, fragmented health records, and uncertain costs you've faced in traditional in-person care. 
Rarely does this reimagined version of health care reach the millions that the health care system has historically left behind: people who may not have primary care doctors, who cycle on and off insurance programs tied to their income, or who never had health insurance at all and can't afford to pay for these services out of pocket. 
Over years of reporting on health tech, I've heard various explanations for why these patients aren't part of the markets health tech companies can reach, including the "digital divide" — in other words, underserved groups may not have the devices or connectivity required for these higher-tech health services, as those companies point out. Sometimes they're hard to track. Other industry-watchers point out that Medicaid reimbursement is typically lower than it is in commercial plans, making it a less attractive market for tech companies with an imperative from their investors to turn a profit. 
But a handful of enterprising startups, Medicaid leaders, and safety net health systems are challenging those conceptions. They're finding ways to use technology to reach low-income and underserved patients where they are, whether by loaning out tablets for telehealth, spinning up sophisticated analytics systems to predict social needs, or blending automation with in-person outreach to build trust among populations who have been excluded by traditional health care. 
Their mission to ensure that technology doesn't exacerbate already widening health disparities is all the more urgent as millions of patients are poised to lose Medicaid coverage as the pandemic's public health emergency period ends. As of February, more than 80 million people were enrolled in state-run Medicaid programs. 
Much of my own previous reporting has focused on the ways technology like telehealth and artificial intelligence fails vulnerable populations by reinforcing bias or creating new obstacles for patients who are already underserved. But as access to health care becomes ever more tenuous for millions across the country, my goal for the 2022 National Fellowship is to report on the successes, including the resource-strapped companies, safety net clinics, and state agencies finding ways to use health technology to shrink disparities. 
Even among the successes, no two are alike. Each group has faced its own political, financial, and demographic challenges in crafting an inclusive health technology strategy. As one health tech policy expert told me recently, "If you've spoken to one state Medicaid agency, you've spoken to one Medicaid agency." 
But I hope my reporting can closely examine what has worked and delve into the lessons those successes could hold for other institutions. And more broadly, I hope it can counter the notion that convenient, tech-enhanced health care only works for the wealthiest patients.