How medical boards leave patients in the dark about physician histories
Image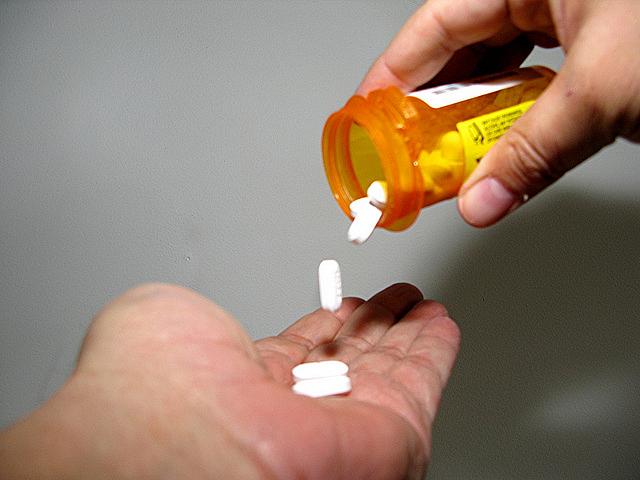 Published on
March 22, 2016
You have a daughter who has a drug addiction problem.
She has been clean for about a year, but you are seeing warning signs that she may be using again. What's changed?
She is seeing a new doctor. You want to find out about the doctor. Have there been complaints about this doctor? Lawsuits against him? Federal or state fines?
Finding out any of that information is incredibly time consuming and likely to turn up far less than you might think. A perfect and perfectly shameful illustration of this can be seen with the prescription drug overdose death last year of Kelly Deyo. Her mother wanted to find out about the doctor she had been seeing.
As it turns out, the doctor had been investigated by medical boards in at least four states. So there should have been ample history for Deyo's mother to review.
To show you how difficult something so seemingly simple is, let me walk you through it.
We'll start with Maine.
Deyo was seeing Dr. Reinaldo de los Heros in Maine when she died. So a logical step would be to go to the Maine Board of Licensure in Medicine. Go to the home page, click on the licensee search link, and type "de los heros" into the "last name" box that pops up.
Maine provides records going back to 2006 for de los Heros. At first glance, you might think that the Maine records are quite detailed. But try to read them and figure out what actually happened that repeatedly drew the attention of the board.
Not only is it troubling to have so many big blank spots in the history of a physician who has been scrutinized and disciplined so frequently by medical boards, but it also begs questions about why some of these boards were so quick to let a physician with this kind of history practice unrestricted.
In the earliest record from 2006 (click on individual cases under "License/Disciplinary Action" to view the records), the board writes that it in reviewing de los Heros' history after receiving his application for licensure in Maine, it found that de los Heros had been subject to:
… the 1997 revocation of his license to practice medicine in Massachusetts; the 1997 surrender of his license to practice medicine in New Hampshire; the 1999 revocation of his license to practice medicine in North Carolina; and his March 13, 1997 criminal felony convictions of one count of Medicaid Fraud and one count of Larceny under Massachusetts law, which formed the basis for all of the foregoing adverse licensing actions… 
So what did the board do?
It gave him a license to practice. It made the license conditional for one year, requiring de los Heros to practice under the supervision of another psychiatrist. But, by November 2007, the board allowed de los Heros to practice with no conditions.
Less than two years later, in July 2009, the board restricted de los Heros' license again. Again the board required him to work under the supervision of another psychiatrist and required him to undergo a neuropsychiatric evaluation. What prompted this? The documents don't say. They allude only to a "an informal conference call with him regarding complaint CR08-118."
What was in the complaint? Was it a complaint from a patient? From an employee? From a health care organization? The documents don't say.
Then in April 2010, the board reviewed "information received from Dr. de los Heros indicating that he would comply with all the recommendations of the evaluator." What information did the doctor provide? What were the recommendations? The documents don't say. But the information was convincing enough that the in April 2010 the board lifted all restrictions on de los Heros' license.
There's a pattern here.
Five years later, after Deyo's death, her mother, Elizabeth Marquis, filed a complaint with the medical board in May 2015. The board put de los Heros on six months of probation in February 2016, allowing him to choose a physician to monitor his practice. Soon, those restrictions will be gone, too.
So, what about de los Heros' early history of problems in other states? Shouldn't that have served as a warning? I'll write more about that in my next post.
[Photo by frankieleon via Flickr.]
—
Related posts
Doctor Update: Maine psychiatrist on probation after patient suicide
The Power of Small Data: Why you probably don't need 'big data' for your stories
The Power of Small Data: Lessons learned from a number-crunching career
The Power of Small Data: When Stymied, Make Your Own Database
The Power Of Small Data: Doubt Those Who Say They Have No Numbers
The Power of Small Data: Brace yourself for the data-doubters
The Power of Small Data: Ask Questions That Demand Answers
The Power Of Small Data: Defend Against Data-Doubting Critics By Exploring All Angles
The Power of Small Data: Weigh the evidence before you report it
The Power of Small Data: How Rwanda tried to save lives with better math
The Power of Small Data: Illuminate data absolutely and relatively, too