'I Was So Sad All the Time. I Was So Angry All the Time.'
Image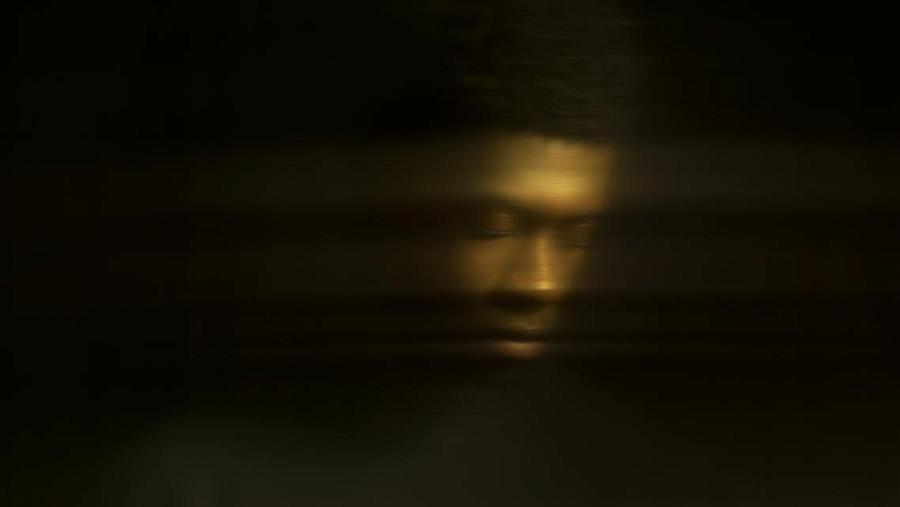 Published on
February 27, 2023
Ed. Note: This article was produced by the journalism nonprofit Capital & Main. It is co-published here with permission.
For Elijah Fowler, the anxiety began in seventh grade, about a year after he had started taking medication for his ADHD. His grades had improved. And he noticed an uncanny clarity and focus, which became helpful when he started fighting others as a way to manage the anxiety and aggression that became otherwise unavoidable.
Fowler remembers waves of aggression coupled with debilitating sadness that left him in tears at school and at home. It caught the attention of a school counselor, while scaring Fowler and his own mother.
"I was so sad all the time. I was so angry all the time," he recalls with empathy. "It was too much for her."
Fowler's voice is assured and confident, but he speaks fast to convey the facts of his life. He can hold — and clearly express — both love and disappointment for the same person, like his mother, when he talks about his mental health journey.
His family had moved east of Los Angeles and were living in the Antelope Valley, taking part in a new migration of Black families away from historic urban communities across California.
By 2015, his first year of high school in the Antelope Valley, Fowler began a series of hospitalizations prompted by aggressive mood swings and his own voicing of suicidal ideation. With each institutionalization, Fowler was careful with what he shared, noting his AfroLatinidad identity felt like a burden of two targets on his back.
The facts of Fowler's life — feelings of anxiety and depression and thoughts of suicide together with trauma inflicted by institutions, family and friends and periodic experiences of homelessness and substance abuse — intersect to highlight a health crisis within the Black community.
Suicide rates among Black youth have steadily risen to more than 12 per 100,000 youth in 2020, up from six per 100,000 in 2014, according to the California Department of Public Health. The suicide rate is higher than that of their white, Hispanic and Asian peers. Nationally, depression and anxiety rates have risen among Black youth as well.
California's Department of Mental Health reported that between 2007-2008, more than 16% of the state's mental health clients were African American — a startling fact given that African Americans comprise 5% of the state's population.
Research and experience reveal a behavioral health crisis in plain sight within California's African American communities. For years, if not decades, advocates and medical professionals have consistently called for accessible, culturally competent resources to better service the health of African Americans. Advocates remain critical of the level and quality of care available to African American communities. More simply, from a Black perspective, are health care providers simply counting bodies without providing meaningful care? The California Reducing Disparities Project, a statewide initiative now under the Office of Health Equity at the California Department of Public Health, raised such concerns more than 10 years ago. Echoes of those concerns persist: Just 2% of the estimated 41,000 psychiatrists in the U.S. are Black, and just 4% of psychologists are Black, according to data from the American Psychiatric Association.
All the while Fowler was struggling with anxiety, depression and suicidal feelings, he was also becoming curious about his sexual identity. Fowler recalls using an app to communicate with gay men. Though he was a young teenager, Fowler said he sought out older men because he was looking for a way out of his mother's home.
"Just somebody to take me the hell away. The sex was a plus, but it was a way out," Fowler said.
One of every five young, homeless persons reported being gay, lesbian, bisexual or sexual orientation nonconforming, according to the 2020 Los Angeles Homeless Services Authority Youth Count.
Fowler left California for a short time to stay with his father in Florida. During that trip, he was raped by a friend.
When Fowler returned to the Antelope Valley, he reenrolled in high school in Palmdale. But when Fowler's mother would drop him off, he would simply ditch.
Around that time, in August 2019, the Los Angeles County Department of Mental Health announced a contract with the Positive Results Center (PRC) to assess the behavioral health needs of the Antelope Valley's Black community. PRC is a recognized Black woman led, community based nonprofit.
Nearly three-quarters of California's African Americans live within six counties: Los Angeles, San Bernardino, Alameda, San Diego, Riverside and Sacramento. However, urban demographics are changing, with Black people moving east and away from urban cores, to Palmdale and Lancaster, for example, in the Antelope Valley, more than an hour's drive from South Los Angeles, the region's historic Black center.
The PRC convened a series of focus groups in the Antelope Valley in the fall of 2019 and winter of 2020. Consistent with state and nationwide research, the focus groups revealed there was a need to address anxiety, depression, suicide, substance abuse and PTSD, said PRC president and CEO Kandee Lewis.
"There's no such thing as PTSD. 'P' stands for 'Post,'" Lewis said. "We have not gotten past. It is CTSD – continuing traumatic stress disorder."
Based on local need, the PRC created the African American Youth Community Ambassador Network Project of Antelope Valley. The program included a culturally specific curriculum designed by a clinical psychologist. All the work, including stipends for youth, was done for less than $100,000.
By December 2019, Fowler had run away twice, at one point drinking himself unconscious on the patio of a department store. During his blackout, Fowler called 911 and mentioned suicide. He woke up in a hospital. Fowler stayed about 10 days — until he turned 18 — and was discharged. The next day he was recommitted. Discharged again, Fowler went to a homeless shelter in Lancaster, where he said he was again raped. He drifted in and out of shelters and at one point resorted to prostitution.
By early spring 2020, approximately 20 youth were selected for the first cohort of the PRC's Antelope Valley program. The goal was to train transitional youth, in their teens to early 20s, to listen and speak to community members about mental health while directing them to resources and support. Fowler was selected.
Lewis recalls the first time she met Fowler. The youth ambassadors were all paid for the time in training and provided with food. He fell down crying, grateful for their support, saying they had "saved" him.
In March 2020, the Antelope Valley African American Youth Ambassadors recorded video introductions of themselves and their work.
In his introduction Fowler sits at a table, hands folded, and notes that despite the high rates of depression within African American communities, it's something many people don't know how to handle. He pivots to his own experience, mentions a diagnosis of clinical depression, and proposes establishing a talking group exclusively for African Americans with one rule: "You have to be real about your emotions. You can't hide them."
Not long after, all in-person programming was halted due to the pandemic, forcing local service providers to close their doors and pivot to online engagement. One month later, county officials informed the PRC that all programming needed to halt, including virtual community engagement. While the county restored funding in Fall 2020 to complete the year, the program did not continue.
"The program fell out because of COVID," recalls Fowler. "When it fell out, I had nothing. I had nobody. It killed me."
When the program came to a halt, the impact on the youth ambassadors — the very people the program meant to serve — was undeniable. Lewis reported two ambassadors have not since been heard from. One was hospitalized. Another checked themselves into a facility. Two were arrested on homelessness-related charges for sleeping on the steps of government agencies in the Antelope Valley.
"As we saw the suicide and murder rates go up in the Antelope Valley, I kept telling them now is the time and need for the work we planned," Lewis said.
In its final report to the county, the PRC wrote: "What would have been one of the most phenomenal programs created in Los Angeles County was cut short and changed by COVID-19. The Antelope Valley lacks culturally specific, trauma-informed programs, which they are significantly in need of for the community." In its list of lessons learned, the PRC stated, "The African American Community of the Antelope Valley is in desperate need of resources and services specifically geared to youth, mental health, education, trauma, and housing insecurity," adding, "The community is hungry for Black Providers and Care-givers."
The pandemic adversely impacted the funding and services of many community-based organizations across California and nationwide.
The Positive Result Center's final report on the African American Youth Community Ambassador Network Project of Antelope Valley warned of the damage the halting of the program caused after gaining local trust. Lewis, and others, warned that mental health needs would only be greater amidst COVID-19.
Fowler, now 21, is stable. He says he found what he always needed: someone to listen to him. And she is pregnant with his first child.
Protecting Black life ultimately leads to addressing health support that is not proportionately distributed, institutional racism and a toxic legacy of harm. But it all starts simply by listening. Just ask Fowler and Lewis.